Click Here for More Articles on Podcasts
Maxamoo Contributors Gather to Discuss the Best and Worst of Theater in 2017 in Part 1 of their Year in Review
It's our annual tradition of gathering together our most frequent contributors to discuss the best and worst of the year in theater. Lindsay hosts and Patty, Aurin, Jose, Jack, Ben, Liz, and PennyMaria discuss the highs and lows in performance in New York City and beyond.
This is the first half of the discussion. We will post the second half next week.
On this episode:
If you had relatives (smart ones who enjoy good theater) coming to town for the holidays, what show currently playing in New York City would you recommend? (3:00)
What was your favorite moment at the theater this year? (7:10)
What was your worst moment at the theater this year? (17:28)
What was your favorite non-traditional piece of theater you saw this year? e.g. immersive, experimental, outdoors, etc. (30:50)
What was your favorite non-theater performance? e.g. cabaret, comedy, music, etc. (45:20)
We have merch! Buy it here, all proceeds go to improving the sound quality of our podcast.
Subscribe to Maxamoo's Theater and Performance Podcast for free on iTunes, Google Play, or Stitcher.
Comments? Feedback? Find us on Facebook and Twitter.
LISTEN TO THE EPISODE HERE:
---
About Maxamoo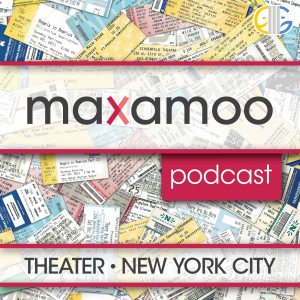 On Maxamoo's New York City Theater Podcast we cut through that chaos and just tell you: what's good, what's bad, and what we recommend.
We base our recommendations on the quality and characteristics of the production, not theater size. So the terms Broadway, Off Broadway, and Off Off Broadway (which are all technical terms describing the location and number of seats in a theater) are not important to us.
We strive to include diverse, interesting, and innovative productions, shows you're probably missing if you rely on mainstream publications like the New York Times, The New Yorker, and Time Out New York, which cover only a tiny fraction of the arts, culture, and theater world.
The best way to stay up-to-date about New York City theater is to subscribe to our podcast on iTunes or Stitcher. Maxamoo covers New York City theater through our podcast programing, including roundtable discussions on Maxamoo's New York City Theater Podcast and artist interviews on the Playwrights & Performers Podcast.