Click Here for More Articles on THE PHANTOM OF THE OPERA
Exclusive Photos: THE PHANTOM OF THE OPERA Cast Records Carols For A Cure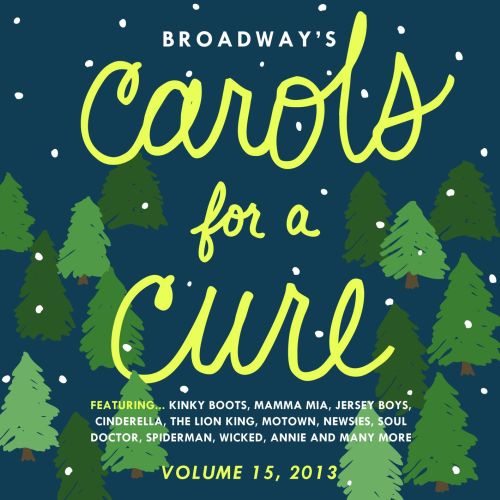 Stars and casts from the current Broadway line-up have been busy in the studio, recording for the 2013 Broadway's Carols for a Cure, Volume 15. Singing traditional and original holiday songs, this annual holiday music CD benefits Broadway Cares/Equity Fights AIDS (BC/EFA), one of the nation's leading industry-based, nonprofit AIDS fundraising and grant-making organizations. Below, BroadwayWorld brings you exclusive photos from THE PHANTOM OF THE OPERA's recording session for "Gloria in Excelsis Deo" with castmembers Bill Kazdan, Joy L. Matthews-Jacobs, Cindy Hoxie, Wade Walfon,
Kenneth Kantor
,
Angie Finn
, Rose
Mary Taylor
,
Laird Mackintosh
,
David Michael Garry
, Victoria Toelker,
Marni Raab
, Mary
Michael Patterson
,
Lynne Abeles
,
Elizabeth Welch
,
Nathan Patrick Morgan
,
Kelly
Jeanne Grant
,
Jeremy Hays
,
Duane McDevitt
,
Michele McConnell
, Santomi Hofman,
Katherine McNamee
,
Tim Jerome
,
Heather Hill
, Grace P. Jones,
Arlo Hill
, Elena Pellicciaro,
Richard Poole
and
Sarah Bakker
.
Lynn Pinto
produces, with
Andros Rodriguez
serving as the engineer.
Purchase of this annual CD of original and traditional holiday music supports Broadway Cares/Equity Fights AIDS (BC/EFA). Broadway's Carols for a Cure, Volume 15 can be ordered for only $23 through BC/EFA at broadwaycares.org or by calling (212) 840-0770 x238 Monday-Friday, 10:00 a.m.- 5:00 p.m. EST. Volumes from previous seasons are available, too (check online or call for price).
As always, the CDs will be sold at participating Broadway and off-Broadway shows in New York during a six-week "Gypsy-of-the-Year" fundraising period, which runs through mid-December. Additionally, the CDs are available at select venues throughout the U.S., including The John F. Kennedy Center for the Performing Arts in Washington, DC, The John W. Engeman Theater in Northport, NY and The Arvada Center for the Performing Arts in Arvada, CO.
For more information, please visit Broadway Cares online at broadwaycares.org, like us on Facebook at facebook.com/BCEFA, follow us on Twitter at twitter.com/BCEFA, watch us on YouTube at youtube.com/BCEFA, pin us on Pinterest at pinterest.com/BCEFA and tag us on Instagram at instagram.com/BCEFA.
Photo Credit: Genevieve Rafter Keddy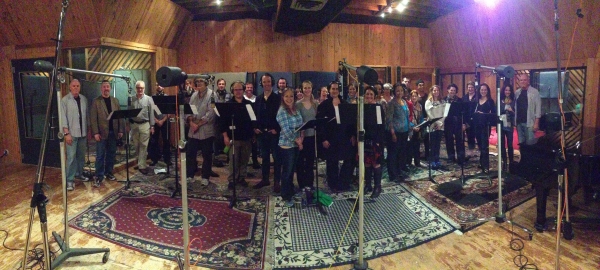 Norman Weiss (Musical Director), Andros Rodrigues (Engineer) with The Phantom of the Opera singers-Bill Kazdan, Joy L. Matthews-Jacobs, Cindy Hoxie, Wade Walfon, Kenneth Kantor, Angie Finn, Rose Mary Taylor, Laird Mackintosh, David Michael Garry, Victoria Toelker, Marni Raab, Mary Michael Patterson, Lynne Abeles, Elizabeth Welch, Nathan Patrick Morgan, Kelly Jeanne Grant, Jeremy Hays, Duane McDevitt, Michele McConnell, Santomi Hofman, Katherine McNamee, Tim Jerome, Heather Hill, Grace P. Jones, Arlo Hill, Elena Pellicciaro, Richard Poole and Sarah Bakker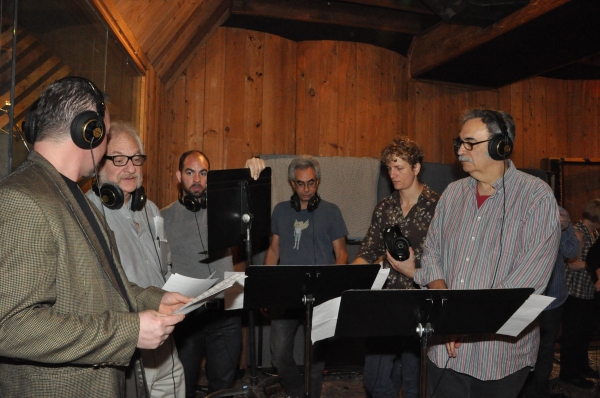 Duane McDevitt, Tim Jerome, David Michael Garry, Bill Kazden, Jeremy Hays and Kenneth Kantor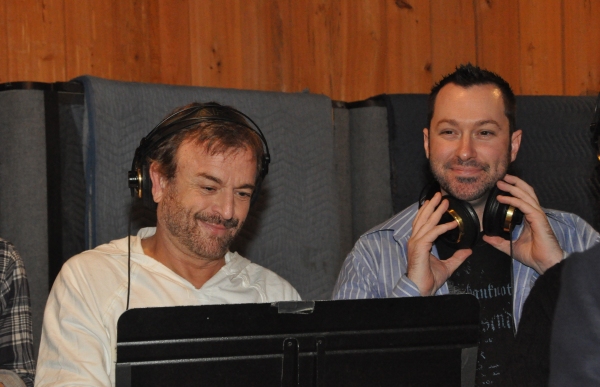 Richard Poole and Wade Walfon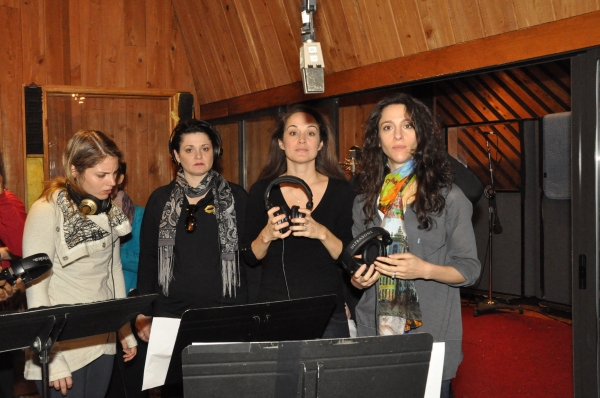 Mary Michael Patterson, Michele McConnell, Lynne Abeles and Marni Raab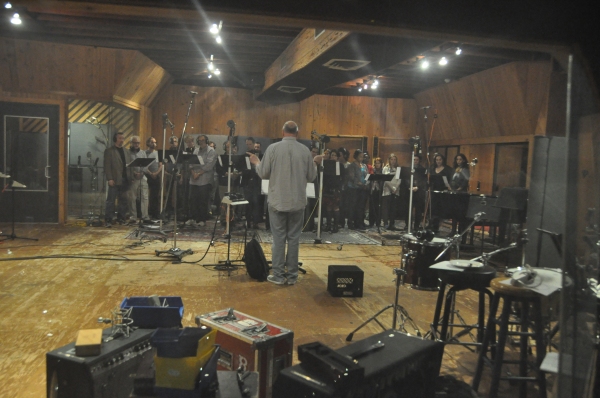 Norman Weiss conducting the singers- Bill Kazdan, Joy L. Matthews-Jacobs, Cindy Hoxie, Wade Walfon, Kenneth Kantor, Angie Finn, Rose Mary Taylor, Laird Mackintosh, David Michael Garry, Victoria Toelker, Marni Raab, Mary Michael Patterson, Lynne Abeles, Elizabeth Welch, Nathan Patrick Morgan, Kelly Jeanne Grant, Jeremy Hays, Duane McDevitt, Michele McConnell, Santomi Hofman, Katherine McNamee, Tim Jerome, Heather Hill, Grace P. Jones, Arlo Hill, Elena Pellicciaro, Richard Poole and Sarah Bakker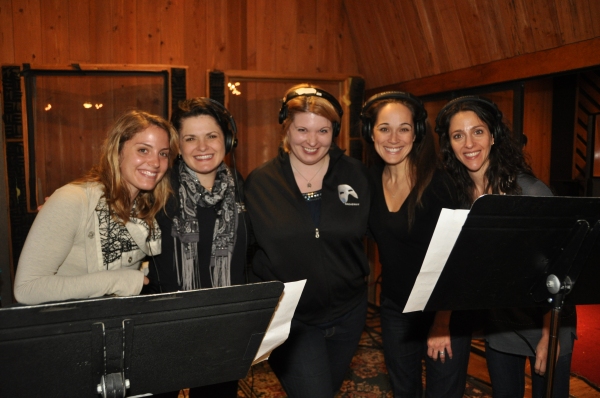 Mary Michael Patterson, Michele McConnell, Katherine McNamee, Lynne Abeles and Marni Raab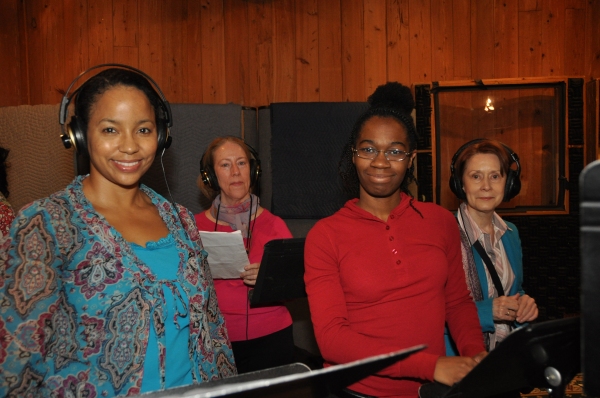 Heather Hill, Cindy Hoxie, Grace P. Jones and Angie Finn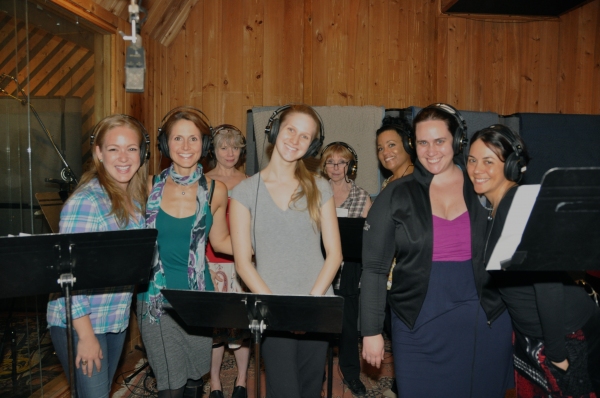 Lynne Abeles, Kelly Jeanne Grant, Elena Pellicciaro, Sarah Bakker, Rose Mary Taylor, Joy L. Matthews-Jacobs, Victoria Toelker and Santomi Hofmann

Bill Kazden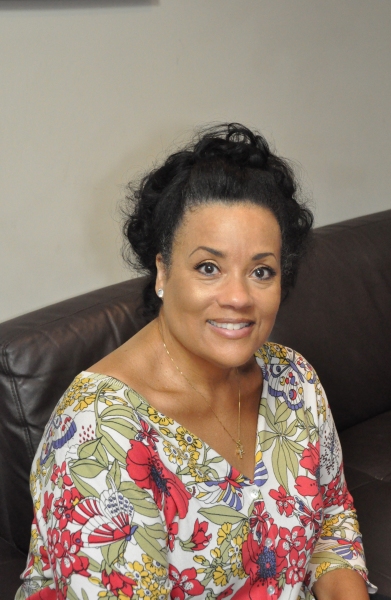 Joy L. Matthews-Jacobs

Kenneth Kantor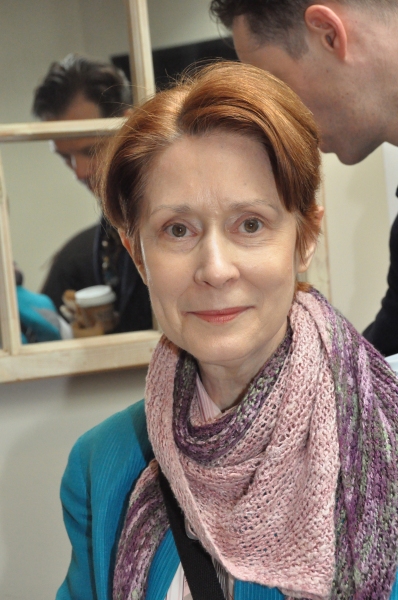 Angie Finn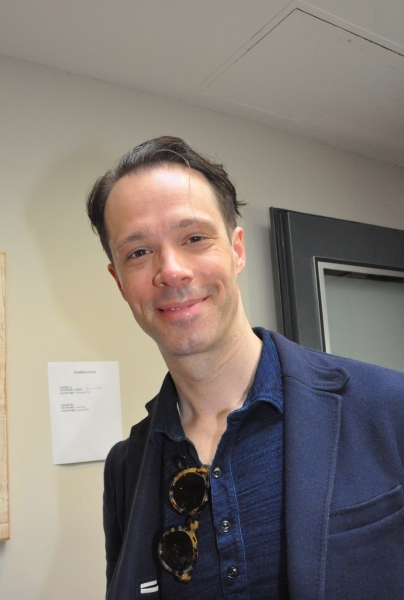 Laird Mackintosh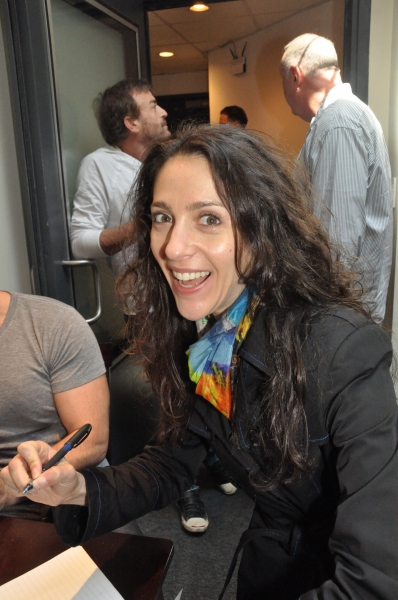 Marni Raab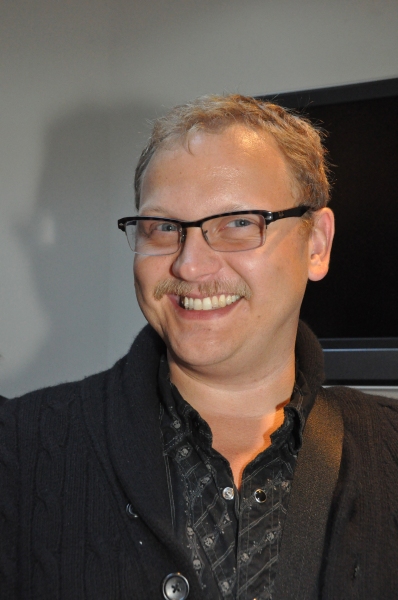 Nathan Patrick Morgan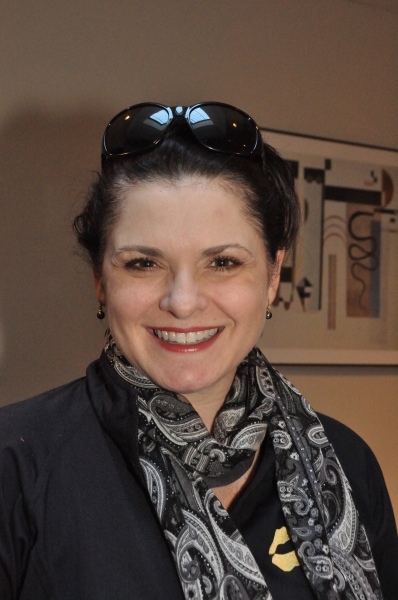 Michele McConnell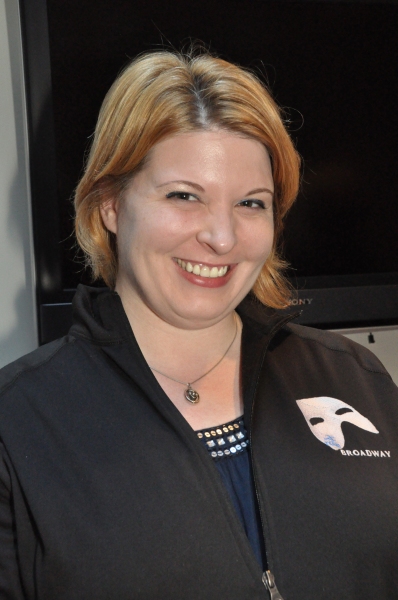 Katherine McNamee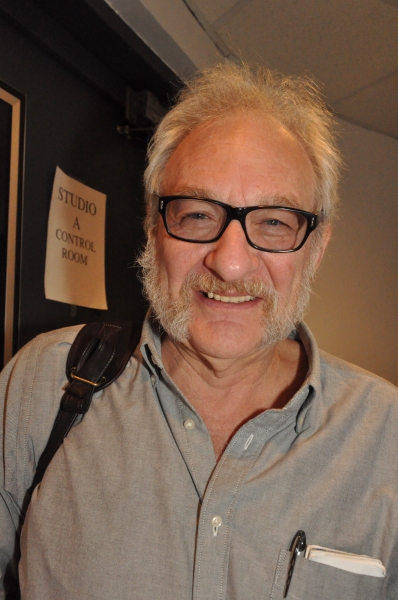 Tim Jerome


Musical Director Norman Weiss with the Phantom Orchestra-oboe: Matt Dine; trumpet: Lowell Hershey; violin: Jan Mullen, Suzanne Gilman, Andrea Andros, Patricia Davis, Yukie Handa, Katie Kresek, Roger Mahadeen, Kristina Musser, Elizabeth Nielsen, Philip Payton, Suzy Perelman, Sebu D. Sirinian, Lisa Tipton, Patrisa Tomassini; viola: Veronica R. Salas, Richard Brice, Caryn Briskin, David Creswell, Rieko Kawabata, Eddy Malave, Ann Roggen; 'cello: Carlo Pellettieri, Diane Barere, Eugene Briskin, Allison Seidner; bass: Melissa Slocum, Jeff Carney


Norman Weiss with the Phantom Orchestra-oboe: Matt Dine; trumpet: Lowell Hershey; violin: Jan Mullen, Suzanne Gilman, Andrea Andros, Patricia Davis, Yukie Handa, Katie Kresek, Roger Mahadeen, Kristina Musser, Elizabeth Nielsen, Philip Payton, Suzy Perelman, Sebu D. Sirinian, Lisa Tipton, Patrisa Tomassini; viola: Veronica R. Salas, Richard Brice, Caryn Briskin, David Creswell, Rieko Kawabata, Eddy Malave, Ann Roggen; 'cello: Carlo Pellettieri, Diane Barere, Eugene Briskin, Allison Seidner; bass: Melissa Slocum, Jeff Carney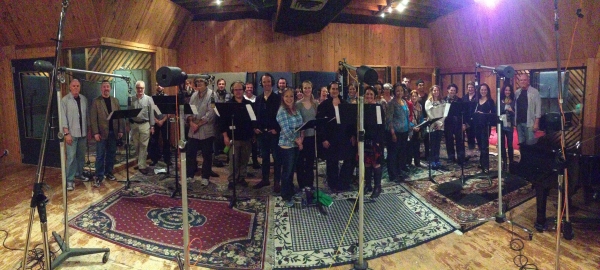 Norman Weiss (Musical Director), Andros Rodrigues (Engineer) with The Phantom of the Opera singers-Bill Kazdan, Joy L. Matthews-Jacobs, Cindy Hoxie, Wade Walfon, Kenneth Kantor, Angie Finn, Rose Mary Taylor, Laird Mackintosh, David Michael Garry, Victoria Toelker, Marni Raab, Mary Michael Patterson, Lynne Abeles, Elizabeth Welch, Nathan Patrick Morgan, Kelly Jeanne Grant, Jeremy Hays, Duane McDevitt, Michele McConnell, Santomi Hofman, Katherine McNamee, Tim Jerome, Heather Hill, Grace P. Jones, Arlo Hill, Elena Pellicciaro, Richard Poole and Sarah Bakker