Latest News on Melissa Slocum
Melissa Slocum News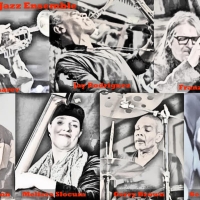 CompCord Jazz Ensemble to Perform as Part of the Harlem Jazz Boxx Creative Music Series
by Chloe Rabinowitz - Mar 24, 2022
CompCord Jazz Ensemble, part of the new music organization Composers Concordance, will perform on Friday, April 15 as part of the Harlem Jazz Boxx Creative Music Series at Rendall Memorial Presbyterian Church, at West 137th and Malcolm X Blvd.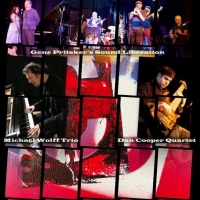 Composers Concordance to Present Concert of Eclectic Bands at Birdland
by Chloe Rabinowitz - Feb 4, 2022
On Thursday, March 3rd at 8:30pm, Composers Concordance brings together three bands, each with distinctive voices and vibes, for an evening of high-velocity music, as well as great food and drink at NYC's legendary venue, Birdland.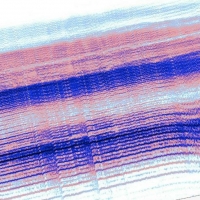 CHARTS & GRAPHICS Concert to be Performed This January
by Gigi Gervais - Dec 12, 2021
Charts & Graphics Concert will be held Saturday, January 15, 2022 at Michiko Studios (149 W 46th St, New York, NY 10036). The show starts at 8PM and tickets are $20 in advance, $25 at the door. Tickets can be purchased online here. There will also be a Live Stream as well as a Facebook option to watch as well.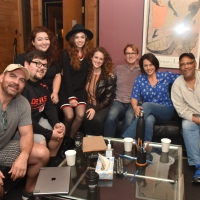 BWW Exclusive: THE PHANTOM OF THE OPERA Sings Noel for Carols For A Cure
by Genevieve Rafter Keddy - Dec 20, 2019
Carols for a Cure is back for 2019 in its 21st edition! Below, Check out exclusive photos as the cast of The Phantom if the Opera gathers to record their track- 'The First Noel.'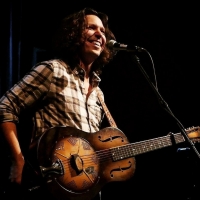 Morristown Jazz & Blues Festival Begins August 17
by A.A. Cristi - Aug 8, 2019
The ninth Morristown Jazz & Blues Festival will be held on the Green on Saturday, August 17, from noon until 10:00 p.m. This year the annual free concert pays tribute to the 40th anniversary of the world's greatest jazz radio station WBGO and to the 50th anniversary of the Woodstock Music Festival. An initiative by Morristown Mayor Tim Dougherty, it is made possible by the generous support of a long list of sponsors.
Exclusive Photo Coverage: All Is Calm as THE PHANTOM OF THE OPERA Cast Records for Carols for a Cure!
by Genevieve Rafter Keddy - Dec 16, 2018
Below, check out exclusive photos of Hugh Panaro, Ali Ewoldt and the cast of The Phantom of the Opera as they record their track, 'Silent Night.'

Cool Jazz and a Tailgate Picnic Featured At Bickford Summer JazzFest, Plus Antoinette Montague Experience
by Tori Hartshorn - Jul 12, 2018
The Bickford Theatre at the Morris Museum presents The Antoinette Montague Experience in concert on Thursday, July 26, as part of the popular Summer JazzFest, which combines food trucks and music for a fun summer evening. Antoinette Montague is an award-winning jazz and blues singer who performs all over the world, but has never forgotten her New Jersey roots. Joining Ms. Montague will be Ken Peplowski on sax and clarinet, "King" Solomon Hicks on guitar, Brandon McCune on piano, Melissa Slocum on bass, Bobby Sanabria on drums, and tap dancer AC Lincoln. The food truck picnic begins at 5:30 p.m. and the concert at 7:30 p.m.
SummerJazzFest Season Announced At The Bickford Theatre
by A.A. Cristi - May 16, 2018
Music and food always seem perfect together so for Bickford Summer JazzFest the theatre will combine great jazz with some of the region's best food trucks on-site before each concert. Different food trucks will be featured so that both ticket holders and the general public can picnic on the beautiful Morris Museum grounds or tailgate in the spacious parking area from 5:30 to 7:30 on festival nights.
Exclusive Photo Coverage: Cast of PHANTOM OF THE OPERA Sings the Music of the Night for Carols For A Cure
by Genevieve Rafter Keddy - Nov 18, 2017
The Christmas season is in full show tune swing now that the 19th volume of the popular Broadway's Carols for a Cure album has arrived. The cast of The Phantom of the Opera joined the cause and hit the studio, check out the photos below!
Jazz Women of NY Celebrate Women In Jazz Month at Metropolitan Room
by BWW News Desk - Mar 14, 2017
Jazz Women of New York is a new all-woman band conceived by vocalist Lee Torchia.  The core group is pianist Jill McManus, bassist Melissa Slocum, drummer Sylvia Cuenca, flutist Andrea Brachfeld, and saxophonist Carol Sudhalter, with occasional subs from the female side of NY jazz.