Click Here for More Articles on ESCAPE TO MARGARITAVILLE
ESCAPE TO MARGARITAVILLE to Close July 1 on Broadway
This just in - Escape to Margaritaville, the new musical featuring the songs of singer-songwriter-author Jimmy Buffett, will play its final Broadway performance at the Marquis Theatre on Sunday, July 1, 2018, after 29 preview and 124 regular performances.
The first stop after Broadway will be Washington, D.C., where Jimmy Buffett and the cast of Escape to Margaritaville will perform on PBS' "A Capitol Fourth," celebrating America's 242nd birthday, on Wednesday, July 4th from 8:00-9:30pm ET.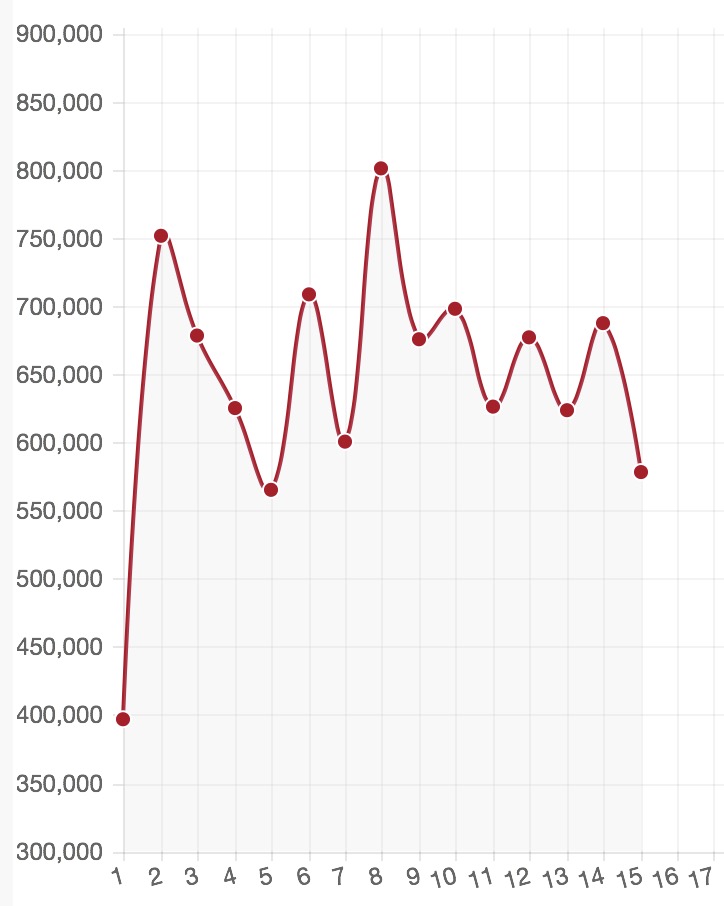 The Escape to Margaritaville National Tour will officially set sail in October 2019 at the Providence Performing Arts Center in Providence, Rhode Island, before traveling to additional cities throughout the country. The full tour schedule and other information will be announced shortly.
Escape to Margaritaville had its world premiere at La Jolla Playhouse in Spring 2017 where it broke all records, and embarked on a pre-Broadway tour playing New Orleans' Saenger Theatre, Houston's Hobby Center, and Chicago's Oriental Theatre.
With a book by Emmy Award® winner Greg Garcia and Emmy Award nominee Mike O'Malley, Escape to Margaritaville is choreographed by Tony Award® nominee Kelly Devine and directed by Tony Award winner Christopher Ashley.
Paul Alexander Nolan (Bright Star) leads the Broadway company of Escape to Margaritaville as Tully, and is joined by Alison Luff (Les Misérables) as Rachel, Lisa Howard(It Shoulda Been You) as Tammy, Eric Petersen (School of Rock) as Brick, Rema Webb (The Color Purple) as Marley, Don Sparks (Take Me Out) as J.D., Andre Ward(Something Rotten!) as Jamal, along with Matt Allen, Tessa Alves, Sara Andreas, Tiffany Adeline Cole, Marjorie Failoni, Samantha Farrow, Steven Good, Angela Grovey, Albert Guerzon, Keely Hutton, Justin Keats, Mike Millan, Justin Mortelliti, Ryann Redmond, Jennifer Rias, Julius Anthony Rubio, Nick Sanchez, Ian Michael Stuart, and Brett Thiele.
The creative team includes Walt Spangler (Scenic Designer), Tony Award winner Paul Tazewell (Costume Designer), two-time Tony Award winner Howell Binkley (Lighting Designer), two-time Tony Award winner Brian Ronan (Sound Designer), Leah J. Loukas (Wigs, Hair, and Makeup Design), Flying By Foy (Flying Effects), Michael Utley(Orchestrations), Tony Award nominee Christopher Jahnke (Music Supervisor), Foresight Theatrical (General Management), and Telsey + Company / Rachel Hoffman, CSA (Casting).
Escape to Margaritaville is produced on Broadway by Frank Marshall, Rich Entertainment Group, Anita Waxman, Grove Entertainment, James L. Nederlander,Jeremiah J. Harris & Darren P. DeVerna, Linda G. Scott, John H. Tyson, The Shubert Organization, Latitude Link, John Morgan, Roy Furman, Jeffrey A. Sine, AC Orange Entertainment, Arlene Scanlan & Witzend Productions, Terry Allen Kramer, Universal Music Group & Scott Landis, Kevin J. Kinsella, Independent Presenters Network & Al Nocciolino, SeaHenry Productions & Skolnick•Dagen, JAM Theatricals and La Jolla Playhouse.