Click Here for More Articles on MODERN
ERYC TAYLOR GUEST BLOG: FUNDS EQUAL CREATIVITY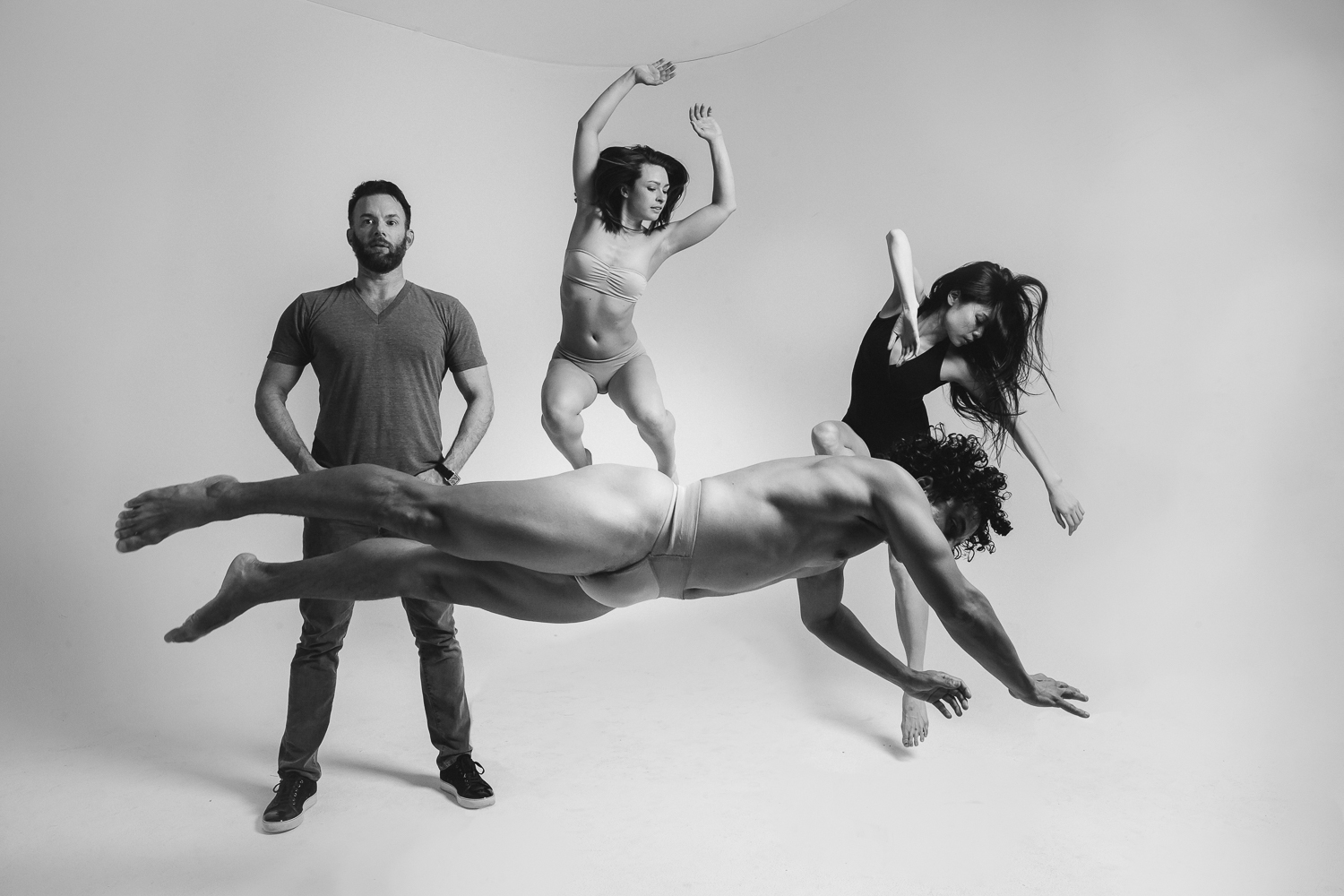 Eryc Taylor Dance (ETD) is known for giving back -- that's a cornerstone of our company. Whether it's our workshops, community outreach, or performing at charity benefits such as Dancers For Good (July 20th in East Hampton, NY), the "pay it forward" project most personal to me is the Eryc Taylor Dance: New Choreographer's Grant. This grant was part of our foundational mission, established when I created our non-profit company. Its intention is to allow emerging NYC-based solo choreographers with original ideas to "find their fire," a phrase I tell my dancers repeatedly, which is the essence of Eryc Taylor Dance.
So many choreographers, such as myself, have had to pick up odd jobs after graduation or training while they build their careers. In New York City funds equals creativity. Unless you can actually afford your rent and cost of living in NYC while paying off college debt, it's nearly impossible to afford "studio space" to create new work. I think most who graduate with a BFA or MFA in Dance end up either moving out of the city to smaller towns and cities where everything is much more affordable, or just quit and change careers! Many new talents don't have the time or means to commit to the incredible energy, efforts and funds it takes to create new work.
Our ETD New Choreographer Grant is in honor of those who helped me jumpstart my own career as an emerging choreographer, early on. People were generous because perhaps they felt the "fire" in me. Being able to supply funding to emerging artists is a dream come true. The ETD/NCG grant is my way of saying thank you to all those who have helped me when my career as an artistic director was just blossoming, many years ago.
I must admit I have been a bit taken aback by some of the reactions from dance curators and other companies who have questioned, "Why would you give grant money away to others?" Why wouldn't I? The dance community is a small community, and if we don't support each other, especially by encouraging fledgling dancers and choreographers at the genesis of their careers, then what hope do we have for the future of dance?
I get so inspired from the Grant submissions, the chosen choreographers' final work and even by simply getting to see what new talent is budding on in the NYC dance scene. Recipients are chosen by July 9th, and then have three months to prepare and perform their work at a special showcase performance in NYC on October 13th. The rewards I personally receive from this three-month process are truly invaluable, especially when I get to watch the work come to fruition and follow the recipients careers as they grow. I'm excited by people who demonstrate that undeniable "spark," and bring passion and original ideas to the table -- those with something urgent to express who need the helping hand and guiding force to be able to share it with the world.
All of our recipients have been phenomenal, but there are a few of exemplary note who deserve a special mention:
The 2013/14 grant winner, Gierre Godley, has since gone on to create a successful, all male dance company, PROJECT 44, which has performed as various venues including: Bronx Academy of Art and Dance, 92nd Street Y, The Secret Theater, Steps on Broadway, Symphony Space, Dixon Place, The Ailey Citigroup Theater and most recently the company embarked on its first international tour with performances at Centro Maxime D'Harroche in Barcelona, Spain and Z-Arts in Manchester, England.
Eryn Renee Young, our 2014/15 recipient, has since grown and continued her company XAOC Ballet. Her choreographic work has been showcased at the Battery Dance Festival, The Ailey Citigroup Theater, the Young Choreographer's Festival at Symphony Space, Boston Contemporary Dance Festival at the Paramount Theater, the White Wave Dumbo Dance Festival at the Jay Street Theater and the Gelsey Kirkland Arts Center, Mark Morris Dance Center, the Martha Graham Studio Theater, Actors Fund Arts Center, and the Pushing Progress Series, just to name a few. In the spirit of "giving back," she began her own non-profit organization, Project Ignite, in 2015 and partnered with charity Headbands of Hope, to present a fundraising benefit gala featuring the company in a full evening of repertory with special guests Buglisi Dance Theatre and Marlena Wolfe (of Battleworks Dance Company and Camille A. Brown & Dancers), as well as performance events in children's hospitals and repertory workshops for professional dancers.
Our 2015/16's choice of emerging choreographer, Aaron McGloin, has also gone to further develop work for his company Aaron McGloin Dancer. His mission is to "create honest and ambitious art with an eclectic sensibility." Aaron's work has been presented in New York, Chicago, Philadelphia, Baltimore and Phoenix, and you can catch him teaching classes at Gibney Dance and Broadway Dance Center in NYC.
Of course, these are just a few star examples of the amazing ETD/NCG recipients, all of whom have gone on to achieve remarkable things in their careers as both dancers and choreographers.
Being a dancer or choreographer in NYC is not for the timid or faint of heart. It requires extraordinary discipline beyond belief -- body, mind, emotions and soul. Broken bones and broken hearts are a given, and part of the package. Of course this is true for almost all careers in the Arts, and supports the old adage about New York: "If you can make it here, you can make it anywhere." This especially true in the professional dance world.
When you see a work you created or are performing move an audience to tears or uproarious laughter without any words exchanged, and encounter the product of your own imagination unfolding and coming to life before your very eyes, it all seems well worth the struggle. But because we are human and fallible (even though many dancers seem to have inhuman skills!) we need support and encouragement, both emotionally and financially, in order to feel validated. We need that support to push past adversity to achieve true greatness, fulfilling our potential.
The 2017/18 ETD/NCG program is fully funded by a generous grant from the Marta Heflin Foundation.
For more information and qualifications for The Eryc Taylor Dance/New Choreographer's Grant program, please visit: https://docs.google.com/forms/d/e/1FAIpQLSdJXijTBlwdxgxJRl8FXuZNdJ6PJJ8bBk3igOmoiavGjG2GQw/viewform
To support our programs, please visit: http://etd.nyc/donate/