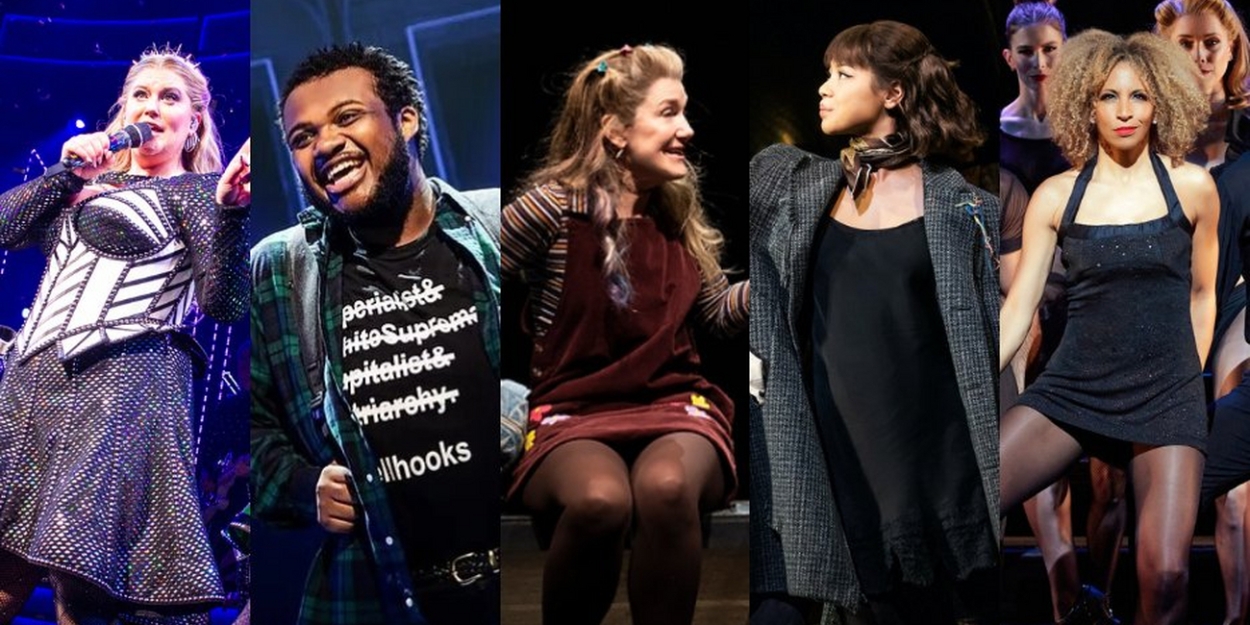 Dance Into 2023 With Advice From Your Favorite Broadway Musicals!
2023 is officially here! Head into the new year with advice from A Strange Loop, WICKED, Kimberly Akimbo, Beetlejuice, Funny Girl, Hadestown and more!
2023 is officially here! As we head into the new year, we here at BWW know that sometimes it takes a little inspo to help pull us out of the doldrums of the post-holiday slump and launch us into the future!
As musical theatre fans, we know that all of our faves are jam-packed with practical wisdom, universal truths, and unparalleled moxie. To give your spirit a boost, we have compiled some of the finest advice Broadway has to offer from the minds behind our most masterful musicals.
Happy New Year!
---
A Strange Loop
Block out the Thoughts!
Usher is a young composer working to make his name in musical theatre. For all his talent and daily promises to change his life, he just can't seem to get past the critics in his own mind- half a dozen hateful, doubtful, and obnoxious Thoughts speaking to all of his worst fears and insecurities. This year, shut the door on your daily self-loathing, embrace your Inner White Girl, and step into your dreams.
Beetlejuice
Stay weird.
If there is one takeaway from Broadway's Beetlejuice it's that weird is wonderful. From its strange and unusual teenage heroine to the show's titular mischief-making ghoul and everyone in between, every character on the Marquis stage is unique and lovable in their own right, quirks and all. This year, learn to loosen up and let your freak flag fly. There's no need to take life so seriously. No one gets out alive anyway.
Chicago
Fake it 'til you make it.
Far be it for me to look to Kander and Ebb's cast of murderers, liars, and swindlers for any sort of morality lesson, but there is one area in which they undoubtedly excel: the art of razzle dazzle. Confidence is key when it comes to success (and beating a murder rap) and if you don't have it, show them the first rate sorcerer you are and conjure it out of thin air until you do. Razzle dazzle 'em, and they'll never catch wise.
Funny Girl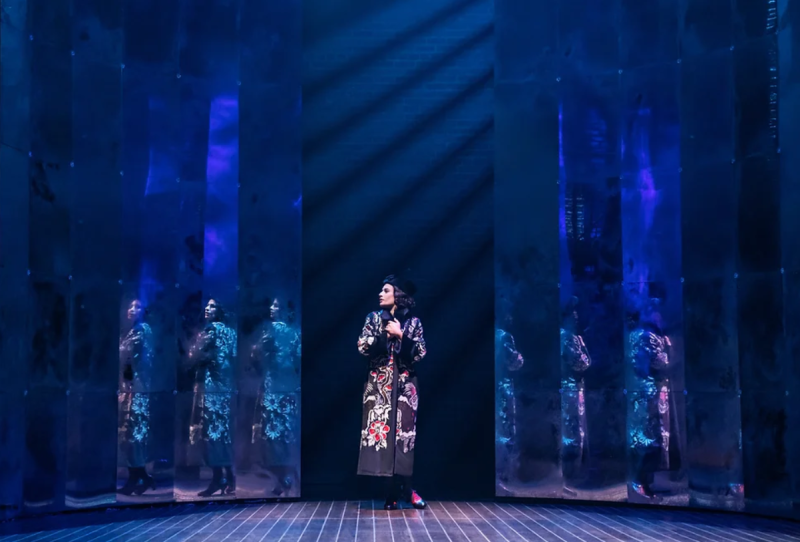 Don't let the doubters get you down.
We all have a Mrs. Strakosh. If you are a person with big ambitions there will always be a well-meaning friend, neighbor, or acquaintance doling out misguided advice for the sake of practicality. Except dreams aren't practical and other people's fears are their business, not yours. No one knew that better than the great Fanny Brice. From the yentes of Henry Street to disbelieving casting agents to her fellow chorines, it seemed like the world was dead set against her success. In the face of all these doubters, Fanny stayed the course, knew what she brought to the party, and rode her sense of self to the stardom she knew that she so rightly deserved. This year, don't let the doubters rain on your parade.
Hadestown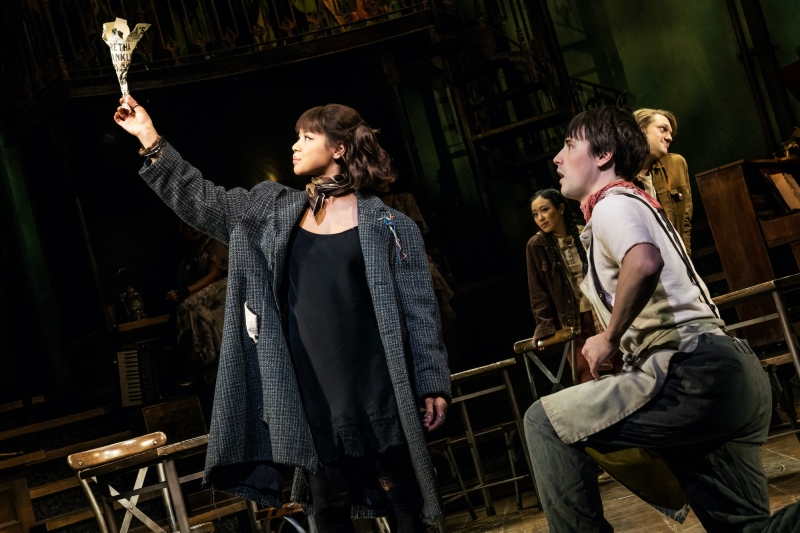 Have faith.
"Meanest dog you'll ever meet -
It ain't the hound dog in the street.
He bares his teeth and tears your skin
But brother, that's the worst of him.
The dog you really got to dread
Is the one that howls inside your head.
It's him whose howling drives men mad
And a mind to its undoing."
Despite the precious wisdom from Funny Girl above, as we all know, doubt creeps in from time to time. In the Tony-winning Best Musical, Hadestown, the choice between fear and faith can mean the difference between life and death. When the fates have deserted you and you think you have reason to fear, heed the ancient warning from the myth of Orpheus and walk into your future with your resolve intact and never, ever look back.
Hamilton
Defy the odds.
The American experiment launched with literally the most improbable victory in the history of the world. If we can defeat the greatest armada ever assembled with like nine dudes, you can believe in yourself for five minutes. If you're feeling outgunned, outmanned, outnumbered, and/or outplanned you gotta make an all-out stand. If you find your fortitude faltering, remember the revolutionary lessons from Lin-Manuel Miranda's musical military and keep fighting. You may have lost the battle but you can still win the war.
Into the Woods
Think before you act.
Stephen Sondheim's musicals are chock full of practical advice but when it comes to wisdom, no show does it better than Into the Woods. "Careful the things you say, children will listen." "Best to take the moment present as a present for the moment." "Nice is different than good." But the overarching theme of this fractured fairytale is to consider the implications of your actions and to examine your motivations no matter how noble the cause. You never know what giants you might anger or who can wind up smushed in the process if you don't. Do you understand? Now its time to leave the woods.
Kimberly Akimbo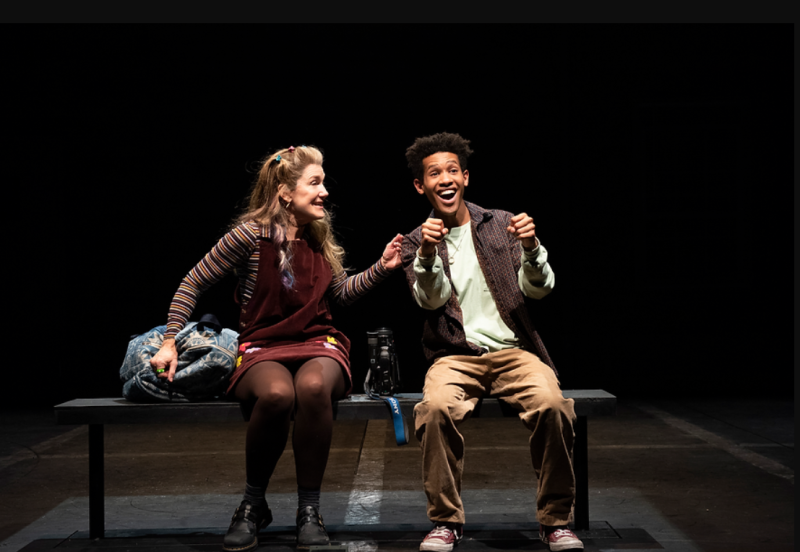 Embrace the adventure.
Despite all the trials time can bring, it somehow seems we never have enough of it. For teenager Kimberly Lovaco life's vicissitudes are all the more condensed and urgent due to a condition that causes her to physically age prematurely. Thanks to her plucky spirit and with a little help from a true friend, Kimberly learns to play the hand she's been dealt and to make the most of the time that she has, inspiring others to do the same. Take a page from Kim's book this year and make your shitty life better by taking it all in stride and riding life's ups and downs like a rollercoaster at Great Adventure.
SIX / & Juliet
Rewrite your story.
In 2023 we're taking control of the narrative. Thanks to the pioneering efforts of Broadway's pop queens at SIX and the Shakespearean pop princess of & Juliet we have learned all too well that its never too late to reclaim your history and write yourself a brand-new future. If you think some edits are in order, now is the time to straighten your crown and stage your own historemix. Let them hear you roar.
Wicked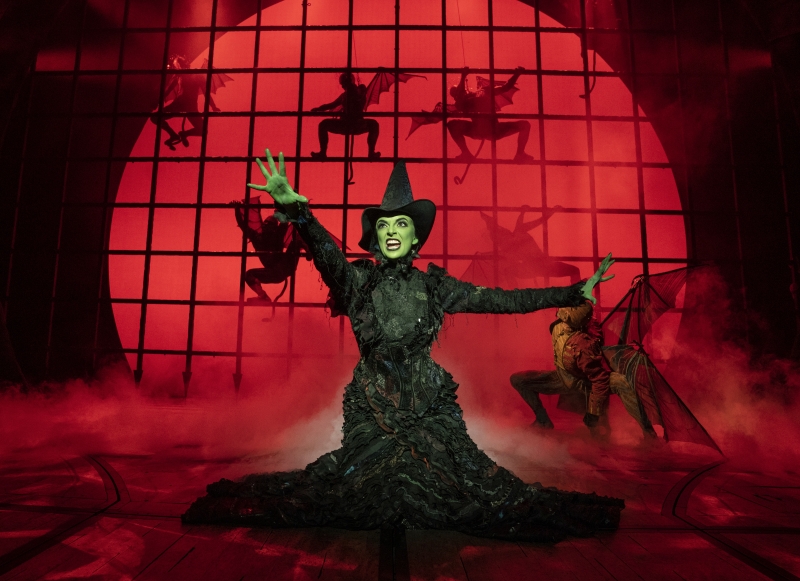 Chart your own course.
Has something changed within you? Is something not the same? Are you sick of playing by by the rules of someone else' game? If so, it's time to close your eyes and leap. If you find yourself struggling within the confines of a predetermined role or other people's wishes, try defying their expectations and find a way to soar on your own. Just because Elphaba often makes the unpopular choice doesn't mean she makes the wrong one, and the same goes for you. Make your own magic this year and no Wizard that there is or was is ever going to bring you down.