Click Here for More Articles on Broadway Books
Broadway Books: 10 Books on Acting to Read While Staying Inside!
Looking for something new to read while staying inside, but still need your Broadway fix? We've rounded up 10 of our favorite books on acting! From the Stanislavski method to the art of Stella Adler, these book scan help you prepare to be the best actor you can be.
If you're looking to hone your acting chops, or prepare for your next big audition, check out our lists of monologue books, part one here and part two here!
---
An Actor Prepares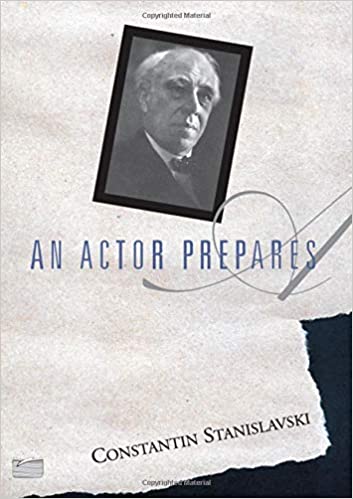 by Konstantin Stanislavski
An Actor Prepares is the first of Konstantin Stanislavski's books on acting, followed by Building a Character and Creating a Role. Stanislavski intended to publish the contents of An Actor Prepares and Building a Character as a single volume, and in the Russian language.
Stanislavski's simple exercises fire the imagination, and help readers not only discover their own conception of reality but how to reproduce it as well.
Purchase on Amazon here.
---
Acting in Musical Theatre: A Comprehensive Course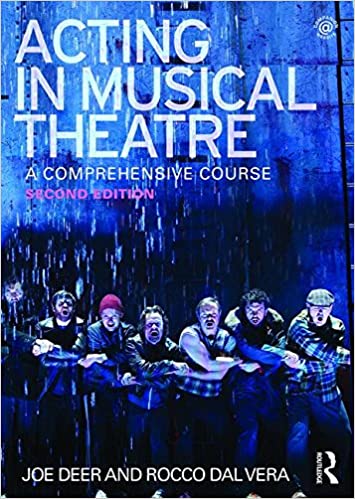 by Joe Deer and Rocco Dal Vera
Acting in Musical Theatre remains the only complete course in approaching a role in a musical. It covers fundamental skills for novice actors, practical insights for professionals, and even tips to help veteran musical performers refine their craft.
Acting in Musical Theatre's chapters divide into easy-to-reference units, each containing group and solo exercises, making it the definitive textbook for students and practitioners alike.
Purchase on Amazon here.
---
Respect For Acting
by Uta Hagen
Hagen draws on her own struggle with the techniques of acting as well as her decades of teaching experience to break down the areas in which actors can work and search for realities in themselves that serve the character and the play. This approach helps actors to be specific in their actions in order to communicate an artistic statement. Hagen's instructions and examples also guide the aspiring actor through practical problems such as "How do I talk to the audience?" and "How do I stay fresh in a long run?"
Purchase on Amazon here.
---
The Art of Acting
by Stella Adler
Stella Adler was one of the 20th Century's greatest figures. She is arguably the most important teacher of acting in American history. Over her long career, both in New York and Hollywood, she offered her vast acting knowledge to generations of actors, including Marlon Brando, Warren Beatty, and Robert De Niro. The great voice finally ended in the early Nineties, but her decades of experience and teaching have been brilliantly caught and encapsulated by Howard Kissel in the twenty-two lessons in this book.
Purchase on Amazon here.
---
On the Technique of Acting
by Michael Chekov
Michael Chekhov's To the Actor has become a standard text for students of the theater. But To the Actor is a shortened, heavily modified version of the great director/actor/teacher's original manuscript, and On the Technique of Acting is the first and only book ever to incorporate the complete text of that brilliant manuscript. Scholars and teachers of Chekhov's technique have hailed On the Technique of Acting as the clearest, most accurate presentation of the principles he taught Yul Brynner, Gregory Peck, Marilyn Monroe, Anthony Quinn, Beatrice Straight, and Mala Powers, among others.
Purchase on Amazon here.
---
Audition: Everything an Actor Needs to Know to Get the Part
by Michael Shurtleff
Michael Shurtleff has been casting director for Broadway shows like Chicago and Becket and for films like The Graduate and Jesus Christ Superstar. His legendary course on auditioning has launched hundreds of successful careers. Now in this book he tells the all-important how for all aspiring actors, from the beginning student of acting to the proven talent trying out for that chance-in-a-million role!
Purchase on Amazon here.
---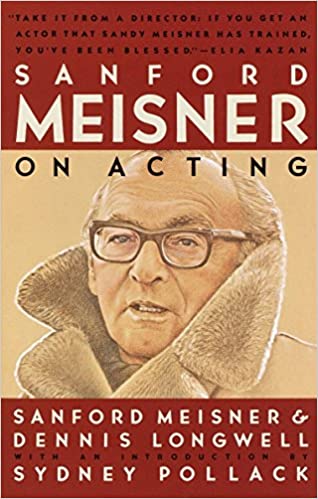 by Sanford Meisner and Dennis Longwell
Sanford Meisner was one of the best known and beloved teachers of acting in the country. This book follows one of his acting classes for fifteen months, beginning with the most rudimentary exercises and ending with affecting and polished scenes from contemporary American plays. Written in collaboration with Dennis Longwell, it is essential reading for beginning and professional actors alike. Throughout these pages Meisner is a delight-always empathizing with his students and urging them onward, provoking emotion, laughter, and growing technical mastery from his charges.
Purchase on Amazon here.
---
The Actor's Life: A Survival Guide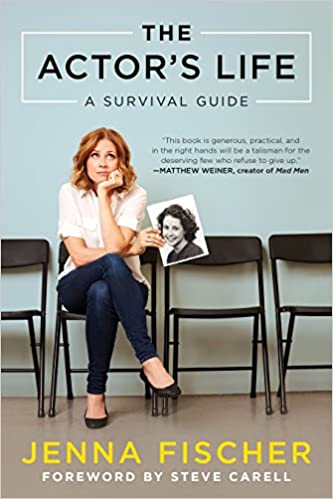 by Jenna Fischer
With amusing candor and wit, Fischer spells out the nuts and bolts of getting established in the profession, based on her own memorable and hilarious experiences. She tells you how to get the right headshot, what to look for in representation, and the importance of joining forces with other like-minded artists and creating your own work-invaluable advice personally acquired from her many years of struggle. She provides helpful hints on how to be gutsy and take risks, the tricks to good auditioning and callbacks, and how not to fall for certain scams (auditions in a guy's apartment are probably not legit-or at least not for the kind of part you're looking for!).
Purchase on Amazon here.
---
The Acting Bible: The Complete Resource for Aspiring Actors
by Michael Powell
Professional acting is both an art and a business, and this book advises beginning actors on how to cope successfully on both fronts. Opening chapters describe the difficulties every budding actor encounters and explains basic acting techniques, which include memory exercises and methods for developing stage presence.
The author strips away preconceptions and clichés often associated with acting, and pinpoints common mistakes that inexperienced actors need to overcome and avoid.
Purchase on Amazon here.
---
Acting for Young Actors: The Ultimate Teen Guide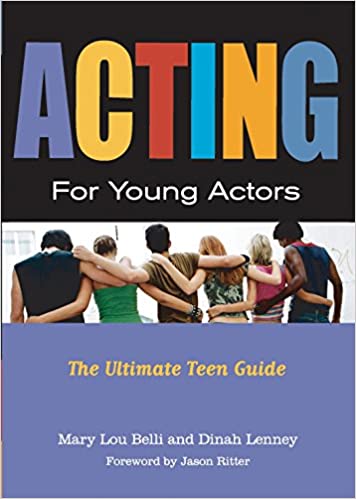 by Mary Lou Belli and Dinah Lenney
Acting for Young Actors, aimed at teens and tweens, lets kids hone their skills and develop their craft. It begins with the five W's: WHO am I? WHAT do I want? WHY do I want it? WHERE am I? WHEN does this event take place? Sounds basic - but many young child actors are told simply to "get up there and act." This book explores each of these questions, using helpful exercises to allow young actors to work through problems of character identity and motivation. With comprehensive chapters on auditioning, rehearsal, and improvisation, plus a primer on how young actors can break into film, theater, and television, Acting for Young Actors is every kid's ticket to the big time.
Purchase on Amazon here.