Latest News on Michael Powell:
Latest News on Michael Powell
Stage Credits
Productions
[Broadway, 1985]
Musical Director
[Broadway, 1980]
Musical Director
Michael Powell News
Musical BOSQUE DOS SONAMBULOS (Sleepwalkers' Forest) Delves Into LGBTQ Gothic Fantasy Romance by Throwing Audiences Between Eccentric Characters
by Claudio Erlichman - Nov 9, 2022
A gothic musical inspired by horror films from the 1960s and 1970s is the plot for the show Bosque dos Sonambulos (Sleepwalkers' Forest), which opens at Teatro Pequeno Ato. With libretto and direction by Matheus Marchetti and original compositions by Vitor Mascarenhas, the play embarks on a queer gothic fantasy told in songs.
Edinburgh International Film Festival Announces Shape And Formats Of 2022 Festival
by A.A. Cristi - Jun 29, 2022
An exciting new vision for the EIFF under new Creative Director Kristy Matheson who will deliver a dynamic programme of cinema screenings in Edinburgh in the heart of festival season with attending UK & International filmmakers presenting their work.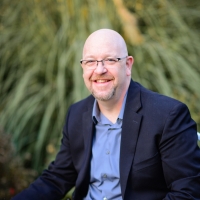 Timothy Michael Powell Named Director Of Special Projects And Conductor At MidAmerica Productions
by Stephi Wild - Apr 14, 2022
Timothy Michael Powell from Atlanta, Georgia, has been appointed MidAmerica Productions' (MAP) new Director of Special Projects and Conductor.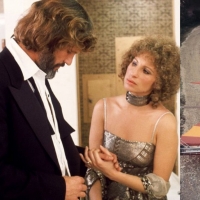 A STAR IS BORN, CHITTY CHITTY BANG BANG, FIDDLER ON THE ROOF & More to Stream on BroadwayHD in November
by Chloe Rabinowitz - Nov 3, 2021
BroadwayHD has unveiled a lineup of star-studded titles with classic movie musicals, concerts and spectacular theater performances. Kicking off the month on November 1st is the 1976 musical romantic drama film, A Star is Born, featuring Barbra Streisand and Kris Kristofferson.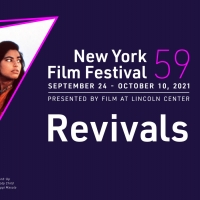 Film at Lincoln Center Announces Slate for New York Film Festival
by Sarah Jae Leiber - Aug 17, 2021
The Revivals section showcases important works from renowned filmmakers that have been digitally remastered, restored, and preserved with the assistance of generous partners.
Center Theatre Group Announces Digital Stage Schedule for March 15 â€" March 21
by Chloe Rabinowitz - Mar 12, 2021
Matthew Bourne's production of "The Red Shoes" premieres Friday, March 19 at 8 pm and streams Saturday, March 20 at 5 and 8 pm; and Sunday, March 21 at 1 and 5 pm (all times Pacific). The Red Shoes" is a tale of obsession, possession and one girl's dream to be the greatest dancer in the world.
Matthew Bourne's THE RED SHOES is Coming to Center Theatre Group's Digital Stage in March
by Chloe Rabinowitz - Feb 11, 2021
Center Theatre Group is extending its series of beautifully captured New Adventures productions on the Digital Stage with Matthew Bourne's production of "The Red Shoes." Streamed five times only, the schedule will be Friday, March 19 at 8 pm; Saturday, March 20 at 5 and 8 pm; and Sunday, March 21 at 1 and 5 pm (all times Pacific).
BWW Review: MATTHEW BOURNE'S THE RED SHOES, Cinema Screening
by Aliya Al-Hassan - Oct 1, 2020
What are you prepared to sacrifice for your art? Filmed at Sadlera??s Wells in January, Matthew Bournea??s The Red Shoes asks what a passionate obsession might cost a person. First seen in 2016, this wonderful show was a double Olivier Award winner and perfectly demonstrates Bournea??s deep understanding of and devotion to dance.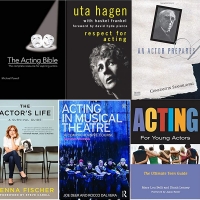 Broadway Books: 10 Books on Acting to Read While Staying Inside!
by Stephi Wild - Jul 5, 2020
Looking for something new to read while staying inside, but still need your Broadway fix? We've rounded up 10 of our favorite books on acting!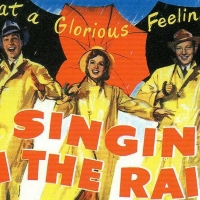 BWW Exclusive: The 101 Greatest MOVIE MUSICALS of All Time
by Peter Nason - Mar 30, 2020
BWW Reviewer Peter Nason chooses the best film musicals since the sound era began; see if your favorites made the list!
Michael Powell Videos
BWW TV: Helen Mirren Honored as Hasty Pudding Theatricals' Woman of the Year
by BroadwayWorld TV - Jan 31, 2014
The Hasty Pudding Theatricals, the oldest theatrical organization in the United States, honored Academy Award-winning actress Dame Helen Mirren as the recipient of its 2014 Woman of the Year Award on Thursday, January 30, 2014. The Pudding was proud to honor a talented and renowned actress whose performances have garnered international critical acclaim. Check out video highlights from the festivities below!