Date of Birth: August 29, 1891
Date of Death: September 30, 1955 (64)
Birth Place: St. Petersburg, RUSSIA
Latest News on Michael Chekhov
Stage Credits
Productions
[Broadway, 1941]
Costume Designer
Director
Producer
Scenic Designer
[Broadway, 1939]
Director
[Broadway, 1935]
Director
Stage
Productions
[Broadway, 1941]
Costume Designer
Director
Producer
Scenic Designer
[Broadway, 1939]
Director
[Broadway, 1935]
Director
Michael Chekhov News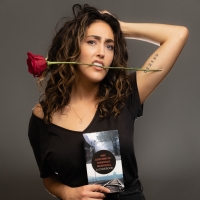 BOY VEY Comes to United Solo Theatre Festival, October 29 & November 1
by A.A. Cristi - Sep 21, 2022
The 13th Annual United Solo Theatre Festival presents the NYC premiere of Rachel Kaftan's BOY VEY, directed by Dana Resnick, on October 29 at 2 pm and November 1 at 7 pm at Studio Theatre, Theatre Row 410 West 42nd Street.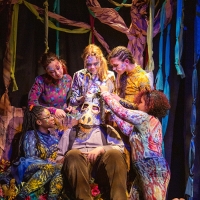 Oddfellows Playhouse Announces Fall Classes 2022; Registration Now Open
by A.A. Cristi - Aug 30, 2022
Registration is now open for Fall Classes at Oddfellows Playhouse Youth Theater located at 128 Washington Street in Middletown! Beginning September 17th, classes in theater, dance, circus, music and visual art will be offered for ages 3 - 20. Teenagers are invited to audition for the fall mainstage production.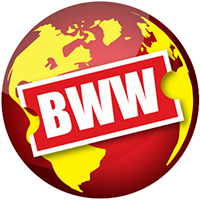 BUYER & CELLAR and THE PRICE IS RIGHT Come to Beck Center For The Arts
by Stephi Wild - Aug 10, 2022
Beck Center for the Arts has announced the hilarious production that will take you on a journey of celebrity idolization, Buyer & Cellar. This comedy was written by Jonathan Tolins and premiered in New York City in 2013. This production takes place September 9- October 9, 2022 in the Studio Theater in Lakewood.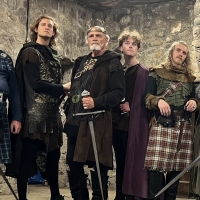 Renaissance Now Theatre & Film Will Present An Adaptation of MACBETH Titled MACBETH-REDUX This Summer
by Grace Cutler - Jul 7, 2022
From August 17 to 20, Renaissance Now Theatre & Film will present New York audiences with a novel adaptation of 'Macbeth' titled 'Macbeth-Redux' that focuses on the moral questions of transfer of power.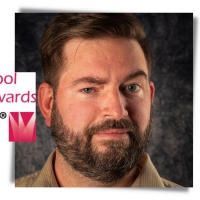 BWW Interview: Meet the Jimmy Awards INSPIRING TEACHER AWARD Winner, Ian Sullivan
by Carian Lynée Parker - Jun 19, 2022
Ian Sullivan is currently enrolled at Gardner-Webb for his master's degree in Curriculum and Education. A writer, director, mask maker, and (sometimes) actor, Ian considers his primary role to be that of an educator and looks forward to continuing to grow the program at Hickory Ridge.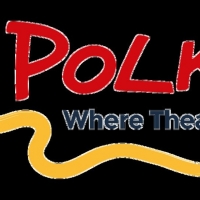 Polka Theatre Announces Programming For Brand-new Early Years Theatre Festival Big Dreams
by Stephi Wild - Jun 1, 2022
It is a festival curated by Polka Theatre which showcases and celebrates Early Years Theatre by leading UK and International companies. The Festival includes inspiring shows for children and fascinating talks and workshops for artists and industry professionals.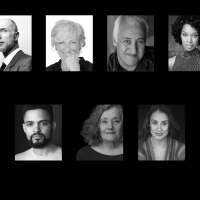 Hugo Armstrong, Anne Gee Byrd & More to Star in UNCLE VANYA at Pasadena Playhouse
by Chloe Rabinowitz - Apr 26, 2022
Pasadena Playhouse has announced casting and creative team for the Los Angeles premiere of the Richard Nelson, Richard Pevear, and Larissa Volokhonsky translation of Uncle Vanya by Anton Chekhov coming to the Playhouse June 1 through June 26; the press opening is Sunday, June 5 at 5 p.m.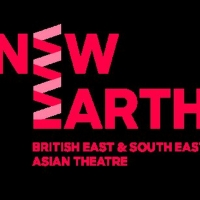 Cast and Creatives Announced For TSUNAGU/CONNECT LIVE at New Earth Theatre
by Stephi Wild - Mar 28, 2022
New Earth Theatre today announce the cast for Tsunagu/Connect Live, created by Kumiko Mendl and Kazuko Hohki. This theatre production was developed in response to an oral history project launched in 2020, that conducted over 30 interviews with Japanese women living in the UK.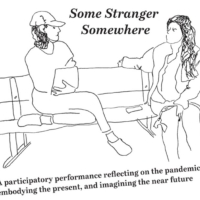 The Michael Chekhov Association to Stage SOME STRANGER SOMEWHERE
by Marissa Tomeo - Mar 12, 2022
On Sunday, March 13th, from 4-7pm, The Michael Chekhov Association (MICHA) is teaming up with socially engaged storytelling project The Ships in the Night to co-host a participatory gathering that offers a glimpse into some of the invisible personal moments that occurred during this time.
Prism Theatre Company Announces First Annual SPOTLIGHT ON Festival
by Chloe Rabinowitz - Jul 26, 2021
Prism Theatre Company has announced the playwrights, directors, and cast of Prism's first annual Spotlight On festival of new works, sharing the stories of women playwrights throughout the bi-state area. Each night of staged readings will be followed by a talkback with the actors, playwrights, and Prism creative team.