Date of Death: January 28, 2007
Latest News on Michael Shurtleff
Stage Credits
Productions
[Broadway, 1975]
Casting Consultant
[Broadway, 1972]
Casting Consultant
[Broadway, 1971]
Casting
[Broadway, 1969]
Casting
[Broadway, 1968]
Casting
[Broadway, 1967]
Casting
[Broadway, 1966]
Casting
[Broadway, 1966]
Casting Consultant
[Broadway, 1965]
Casting
[Broadway, 1964]
Casting Consultant
[Broadway, 1964]
Casting Consultant
[Broadway, 1964]
Casting Consultant
[Broadway, 1964]
Casting Consultant
[Broadway, 1963]
Casting
[Broadway, 1961]
Casting
[Broadway, 1961]
Casting Director
[Broadway, 1961]
Casting
[Broadway, 1960]
Casting Director
[Broadway, 1960]
Casting Director
[Broadway, 1960]
Casting
[Broadway, 1960]
Casting
[Broadway, 1959]
Casting
[Broadway, 1957]
Assistant to the Producer
[Broadway, 1956]
Assistant to the Director
[Broadway, 1955]
Assistant to Mr. Hammerstein
[Broadway, 1954]
Assistant to the Director
[Broadway, 1954]
Production Assistant
[Broadway, 1954]
Assistant to the Director
Stage
Productions
[Broadway, 1975]
Casting Consultant
[Broadway, 1972]
Casting Consultant
[Broadway, 1971]
Casting
[Broadway, 1969]
Casting
[Broadway, 1968]
Casting
[Broadway, 1967]
Casting
[Broadway, 1966]
Casting
[Broadway, 1966]
Casting Consultant
[Broadway, 1965]
Casting
[Broadway, 1964]
Casting Consultant
[Broadway, 1964]
Casting Consultant
[Broadway, 1964]
Casting Consultant
[Broadway, 1964]
Casting Consultant
[Broadway, 1963]
Casting
[Broadway, 1961]
Casting
[Broadway, 1961]
Casting Director
[Broadway, 1961]
Casting
[Broadway, 1960]
Casting Director
[Broadway, 1960]
Casting Director
[Broadway, 1960]
Casting
[Broadway, 1960]
Casting
[Broadway, 1959]
Casting
[Broadway, 1957]
Assistant to the Producer
[Broadway, 1956]
Assistant to the Director
[Broadway, 1955]
Assistant to Mr. Hammerstein
[Broadway, 1954]
Assistant to the Director
[Broadway, 1954]
Production Assistant
[Broadway, 1954]
Assistant to the Director
Michael Shurtleff News
5 Books Every Acting Student Should Read
by Carian Lynée Parker - Jul 23, 2022
Whether you are a veteran actor or just walking into your first acting class, every acting student must continue to learn more about the craft. Acting itself is a journey and having the right tools under your belt will only help you enhance your skills. Here are the five books that every acting student should read at least once!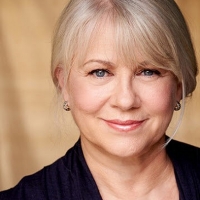 UH Mānoa Nominees Prepare For Irene Ryan Scholarship Competition
by A.A. Cristi - Feb 2, 2021
Next week, twelve University of Hawai'i at Mānoa students will be among several hundred undergraduate and graduate students sharing their talents in a regional collegiate acting competition that could forward any one of them to Nationals.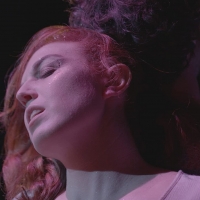 BWW Review: High Praise For Stacey Maltin's TRIPLE THREAT
by Herbert Paine - Oct 9, 2020
TRIPLE THREAT, Stacey Maltina??s first feature film as a director, is a beautifully crafted and finely acted ode to theatre and the dreams and realities that imbue it with energy and vitality. Scheduled for screening at BelAire Diner Drive-In (31-91 21st Street, Astoria, New York) on October 11th.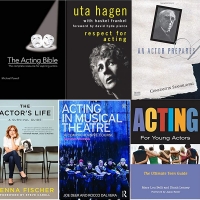 Broadway Books: 10 Books on Acting to Read While Staying Inside!
by Stephi Wild - Jul 5, 2020
Looking for something new to read while staying inside, but still need your Broadway fix? We've rounded up 10 of our favorite books on acting!
BWW Exclusive: THE 101 GREATEST MOVIE SCENES of All Time - from CITIZEN KANE to PINK FLAMINGOS, from THE SOUND OF MUSIC to PARASITE
by Peter Nason - May 26, 2020
BWW Reviewer Peter Nason chooses the 101 greatest scenes in cinema from 1901 to 2020. See if your favorite movie moments made the list!
Auditioning Class Announced at Burning Coal
by A.A. Cristi - Oct 2, 2017
Burning Coal Theatre is offering a new class to assist actors in sharpening their audition skills. In this 6 week course led by Director of Education, Kaley Morrison, explore audition preparation through the lens of Michael Shurtleff's highly regarded 12 Guideposts. Students will participate each week in mock auditions and receive feedback based on the methods in Shurtleff's book, Audition.
BWW Interview: Actress AMY TOLSKY Talks About BABY OH BABY at the Whitefire
by Don Grigware - Mar 18, 2016
AMY TOLSKY is a popular character actress currently working in theatre, film and television. Her credits include Regional Theatre: South Coast Repertory. L.A.Theatre: Mud Blue Sky (The Road), The Importance of Being Earnest (Theatre Banshee); Table Manners, Nicholas Nickleby (Theatre 40); I Love Lucy Live Onstage; City of Angels; Theatre@Boston Court; Antaeus; The Odyssey; PRT.  Film:"Please Stand By"; "Fishes 'n Loaves:Heaven Sent"; "The Tiger Hunter", "Eat With Me".  Television: "Crowded"; "Shameless"; "Code Black"; "Married"; "Castle"; "2 Broke Girls"; "Parks and Recreation"; "Big Bang Theory"; "Jeeves and Wooster". Internet: "You've Probably Dated My Mom".   
DINNER WITH THE BOYS Offers $25 Tickets
by Sally Henry Fuller - May 23, 2015
Dinner with the Boys offers U.S. service personnel a day-of $25 ticket at Theater Row box office with their military ID. Dinner with the Boys stars United States Marine Corps veteran Dan Lauria.
BWW Reviews: DIE WALKURE at Houston Grand Opera, Wunderbar
by Bryan-Keyth Wilson - May 1, 2015
Incest, power trips and a rebel with a cause are a few of the things we see in Houston Grand Opera's production DIE WALKÜRE. I like to think of the opera world as an elaborate wine list. Delectable notes from a fine Merlot, Riesling or Chablis, and Houston Grand Opera's current season is packed full of operas and musicals that are sure to please any musical pallet. We are introduced to DIE WALKÜRE which is the second installment in DER RING DES NIBELUNGEN (The Ring of the Nibelung) better known as The Ring Cycle. The other operas in the cycle include DAS RHEINGOLD, SIEGFRIED and GÖTTERDÄMMERUNG.