Date of Birth: April 21, 1915
Date of Death: June 03, 2001 (86)
Birth Place: Chihuahua, MEXICO
Latest News on Anthony Quinn
Stage Credits
  [US Tour]
National Tour, 1985
Zorba
  [Broadway]
Broadway Revival, 1983
Zorba
  [Broadway]
1962
Caesario Grimaldi
  [Broadway]
1960
Henry II
  [Broadway]
1950
Texas
  [Broadway]
Broadway Revival, 1950
Stanley Kowalski
  [Broadway]
1947
Hon. Stephen Socrates Christopher
  [Broadway]
Original Broadway Production, 1947
Stanley Kowalski [Replacement]
Anthony Quinn Awards and Nominations
Tony Awards - 1961 - Best Performance by an Actor in a Leading Role in a Play
Anthony Quinn, Becket
Anthony Quinn News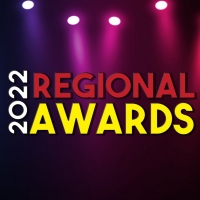 Latest Standings Released For The 2022 BroadwayWorld Houston Awards; Alley Theatre Leads Favorite Local Theatre!
by BWW - Dec 5, 2022
The latest standings as of Monday, December 5th, have been released for the 2022 BroadwayWorld Houston Awards! Nominations were reader-submitted and now our readers get to vote for their favorites.
Elena Bennett and Fred Barton Reunite at Pangea For Two Upcoming Performances
by Stephi Wild - Aug 9, 2022
Elena Bennett and Fred Barton reunite at Pangea on Tuesday, August 9 and Tuesday August 16, 7PM, for their first appearances since last summer. In their new show 'Swing Out Under The Moon,' they will introduce a large number of swing, Broadway, Hollywood, and novelty songs to their already formidable repertoire.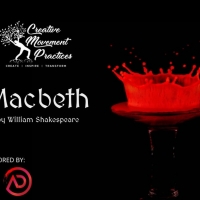 Creative Movement Practices to Present Revitalized MACBETH
by Chloe Rabinowitz - Apr 29, 2022
Set in a re-imagined 11th Century Scotland right after an unsuccessful uprising against King Duncan, the titular character, Macbeth, finds herself in the company of three spirits who prophesy that she shall be King hereafter. Will she allow fate to take its course in its own due time, or will she act on the visions and force it into reality?
A GENTLEMAN'S GUIDE TO LOVE AND MURDER to be Presented at The Lyric Stage Company of Boston
by Chloe Rabinowitz - Mar 21, 2022
A Gentleman's Guide to Love and Murder with Music and Lyrics by Steven Lutvak and Book and Lyrics by Robert L. Freedman will find its way to the Lyric Stage Company of Boston after originally scheduled to open on May 15, 2020.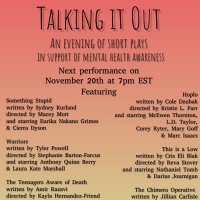 TALKING IT OUT Virtual Arts Festival to Present Six New Short Plays This November
by A.A. Cristi - Oct 21, 2021
On November 20th at 7pm EST, the Talking It Out Virtual Arts Festival will present its next series of short plays by emerging playwrights around the world, featuring actors and directors from around the world, in support of raising mental health awareness.
VIDEO: Graciela Daniele Accepts Her Special Tony Award For Lifetime Achievement In The Theatre
by Chloe Rabinowitz - Oct 8, 2021
Tony Award nominated director and choreographer Graciela Daniele was the 2020 recipient of the Special Tony Award for Lifetime Achievement in the Theatre.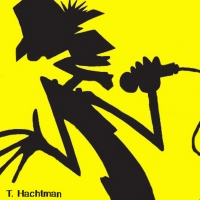 MISS GULCH RETURNS! Live On Stage, September 9 - 19
by A.A. Cristi - Aug 25, 2021
She's back! That ultimate spinster and notorious terrorizer of neighborhood children and their pets gets a post 'Wizard of Oz' lease on life with her own autobiographical lounge act! "Miss Gulch Returns!", in all the glory Hollywood denied her, to tell her side of the story in this hilarious and unexpectedly touching one-man musical revue by Fred Barton.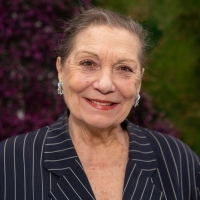 Graciela Daniele Will Be Honored With The 2020 Special Tony Award For Lifetime Achievement In The Theatre
by Stephi Wild - Jul 29, 2021
Graciela Daniele has directed on Broadway, at Lincoln Center and the Public Theater, and at regional theaters and has earned ten Tony Award nominations and six Drama Desk nominations. Her Broadway Director/Choreographic credits include Chita Rivera, The Dancer's Life, Annie Get Your Gun, Marie Christine, Once on This Island, Chronicle of a Death Foretold and Dangerous Game.
Ronald Rand Stars in LET IT BE ART! At Greece's International Festival
by A.A. Cristi - Jul 14, 2021
Goodwill Cultural Ambassador Ronald Rand, during his 20th year touring around the world to 25 countries will perform at the Theatre of Changes' 17th International Festival of Making Theater in his celebrated solo play, LET IT BE ART! as Harold Clurman, 'the Elder Statesman of the American Theatre,' on August 2nd at Theatre of Change, 19a Tritus Septemuriou Street in Athens, Greece.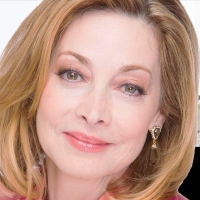 BWW Interview: Sharon Lawrence Always Zealously Involved In Taking Her SHOT
by Gil Kaan - Apr 20, 2021
Skylight Theatre Company begins its 2021 season of Skylight LIVE April 24, 2021; with Robin Gerber's THE SHOT starring the incomparable Sharon Lawrence. This behind-the-scenes story of The Washington Post publisher Katherine Graham is directed by Michelle Joyner and produced by SPARKS Theatricals. Sharon managed to squeeze some time for my queries between filming Rebel and her many social justice commitments.
Anthony Quinn Videos
MasterCard Presents: Broadway Beat's Priceless Moments #14 Uta Hagen
by Broadway Beat Priceless Moments - Mar 6, 2008
One of the American theater's greatest actresses and one of the finest teachers was the late Uta Hagen. She electrified Broadway audiences as Martha in the original production of Edward Albee's, Who's Afraid of Virginia Wolf? Here she talks about playing Blanche Du Bois opposite one of her Stanley's Anthony Quinn in the national tour of A Streetcar Named Desire.
Anthony Quinn Frequently Asked Questions
How many Broadway shows has Anthony Quinn been in?
Anthony Quinn has appeared on Broadway in 7 shows.
How many West End shows has Anthony Quinn been in?
Anthony Quinn has not appeared in the West End
What awards has Anthony Quinn been nominated for?
Best Performance by an Actor in a Leading Role in a Play (Tony Awards) for Becket .