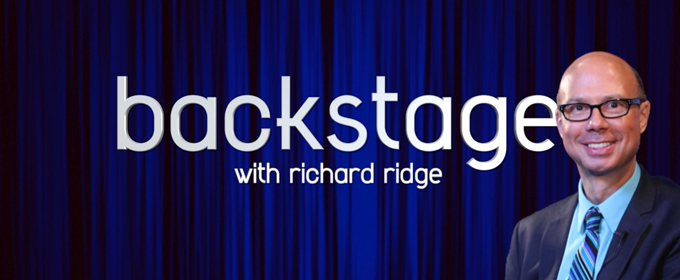 Click Here for More Articles on BACKSTAGE WITH RICHARD RIDGE
BWW TV Exclusive: Backstage with Richard Ridge- SAG Foundation Conversations Series with Stockard Channing!
Screen Actors Guild Foundation and Broadway World have partnered for filmed Conversations Q&A series to recognize and celebrate the vibrant theatre community in New York City and the union actors who aspire to have a career on the stage and screen. The most recent conversation featured stage and screen legend Stockard Channing, moderated by BroadwayWorld's Richard Ridge. Watch below to find out how things are going at It's Only a Play, her thoughts on her performance in Grease, and so much more. Check out the full interview below!
Channing was recently seen on Broadway in Other Desert Cities directed by Joe Mantello, for which she garnered Tony and Drama Desk nominations. Receiving the Tony Award for A Day in the Death of Joe Egg, she is also Tony-nominated for her roles in Pal Joey, The Lion in Winter, and John Guare's Four Baboons Adoring the Sun, The House of Blue Leaves and Six Degrees of Separation, for which she also received an Drama League Award, Obie Award and an Olivier nomination for the London Production, and was subsequently nominated for an Academy Award and Golden Globe reprising her role for the 1993 film version.
Other stage credits include the musical version of Two Gentleman of Verona, The Importance of Being Earnest, The Little Foxes, Hapgood (Drama Desk Nomination), Woman in Mind for which she won a Drama Desk Award, The Rink, The Golden Age, They're Playing Our Song and Love Letters which she premiered off-Broadway. Channing's first major television role was in Joan River's The Girl Most Likely To. Since that breakout she has accumulated a total of 13 Emmy nominations and three Emmy Awards, including those for her television roles in "Jack", "The Matthew Shepard Story" and "The West Wing", the latter two also garnered her two SAG Awards. She can currently be seen in a recurring role on "The Good Wife."
Her first leading role on the big screen was in Mike Nichols' The Fortune opposite Warren Beatty and Jack Nicholsonfor which was was nominated for a Golden Globe. Among her other films include Sweet Revenge, The Big Bus, Practical Magic, The First Wives Club, Moll Flanders, Le divorce, Up Close & Personal, Heartburn, Where the Heart Is, Smoke (SAG nomination) and Grease, earning a People's Choice Award for her performance as bad girl Rizzo. Channing received a London Film Critics Circle Award and an AFI Best Actress nomination for The Business of Strangers. Currently Stockard Channing is on Broadway in Terrence McNally's It's Only a Play.