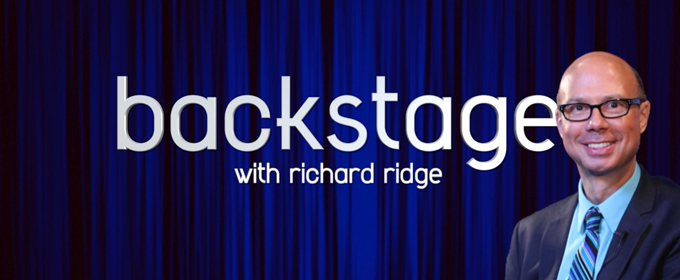 Click Here for More Articles on BACKSTAGE WITH RICHARD RIDGE
BWW TV EXCLUSIVE: Constantine Maroulis & Deborah Cox Dish Together for the First Time on the JEKYLL & HYDE 'Revisal,' Returning to Broadway & More
Welcome to BWW's exclusive talk show, BACKSTAGE WITH Richard Ridge. Follow Richard as he visits the theater's best and brightest in their dressing rooms, on their stages and favorite hang outs to talk about their lives, careers and all of the things you don't know, but want to know.
Nederlander Presentations will present the new production of the international musical sensation JEKYLL & HYDE returning to Broadway in Spring 2013, following a 25-week National Tour. Tony Award nominee Constantine Maroulis will play the dual title role of Dr. Henry Jekyll and Edward Hyde and Grammy-nominated R&B superstar Deborah Cox will star as as Lucy. In this edition, Richard chats with the Broadway-bound duo about starting the rehearsal process, doing 8 shows a week on the road, and so much more! Click below to watch the full interview.
Conceived for the stage by Tony and Grammy Award nominee Frank Wildhorn and Steve Cuden, the four time Tony Award Nominated musical JEKYLL & HYDE features a book & lyrics by two-time Oscar winner, Emmy winner and four-time Tony Award Nominee Leslie Bricusse, music by Frank Wildhorn, and will be directed and choreographed by Tony Award Nominee Jeff Calhoun.
A pre-tour preview engagement of JEKYLL & HYDE will be presented at La Mirada Theatre for the Performing Arts in La Mirada, California from September 7-30, 2012.

Related Articles
Richard Ridge fell in love with the theatre at the age of five when he went through his parents record cabinet and stumbled upon their (read more...)