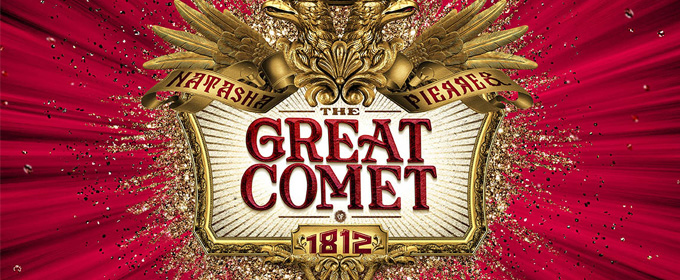 Click Here for More Articles on NATASHA, PIERRE AND THE GREAT COMET OF 1812
BWW TV: Broadway-Bound NATASHA, PIERRE AND THE GREAT COMET OF 1812 Gives a Sneak Peek in Bryant Park!
The best of Broadway will be performing FREE on six consecutive Thursdays this summer with '106.7 LITE FM's Broadway in Bryant Park 2016' - a lunchtime series that continued this week, July 28 on the Bryant Park Stage. Hosted by LITE FM's on-air personalities, the 16th annual presentation of open-air, On- and Off- Broadway lunch hour performances will run through Thursday, August 11.
In attendance was the cast of Natasha, Pierre and the Great Comet of 1812 (Denée Benton, Nicholas Belton, Paul Pinto, Brittain Ashford, Nick Choksi, Gelsey Bell, Scott Strangland, Lulu Fall,Sumayya Ali, Ken Clark, Azudi Onyejekwe, Josh Canfield, Pearl Rhein, Lauren Zakrin, Courtney Bassett, Ashley Perez Flannigan, Nick Gaswirth, Billy Kiessling, Andrew Mayer) who performed "Prologue," "Charming," and "No One Else". Check out highlights below!
THE GREAT COMET will open on Broadway this fall, starring Josh Groban as 'Pierre' and Denée Benton as 'Natasha' in their Broadway debuts. Created by Dave Malloy (Preludes, Ghost Quartet) and directed by Rachel Chavkin (Small Mouth Sounds, Preludes), THE GREAT COMET will blaze into Broadway's Imperial Theatre (249 West 45th Street) beginning October 18, with opening night set for Monday, November 14, 2016. Tickets are on sale now and available at Telecharge.com.