BWW Morning Brief August 28th, 2017: CONCERT FOR AMERICA Heads to Atlanta, THE LIGHTNING THIEF Cast Reunite, and More!
Good morning, BroadwayWorld! Because we know all our readers eat, sleep and breathe Broadway, what could be better than waking up to it? Scroll down for the latest news, and click HERE to learn more about how we've revamped our morning brief for 2017! Want our morning reports delivered via email? Subscribe here!

1)
Photo Flash: BANDSTAND is 'Quillon It' and More Saturday Intermission Pics!
by BWW News Desk - August 27, 2017
Today is Saturday, and that means it's time for what has become one of the theatre community's most beloved traditions- BroadwayWorld's 'Saturday Intermission Pics' roundup! This week BANDSTAND is 'Quillon It' and SWEENEY TODD is saying 'Happy trails' to a few cast members! Check out more Saturday Intermission Pics below!. (more...)
---
2)

VIDEO: On This Day, August 27- Run, Freedom, Run! URINETOWN Begins Broadway Previews
by Stage Tube - August 27, 2017
'Urinetown, The Musical' is a hilarious tale of greed, corruption, love, and revolution in a time when water is worth its weight in gold. In a Gotham-like city, a terrible water shortage, caused by a 20-year drought, has led to a government-enforced ban on private toilets. The citizens must use public amenities, regulated by a single malevolent company that profits by charging admission for one of humanity's most basic needs. Amid the people, a hero decides he's had enough, and plans a revolution to lead them all to freedom!. (more...)
---
3)
VIDEO: First Look at Goodspeed's New Musical DARLING GRENADINE
by BWW News Desk - August 27, 2017
The world of a charming songwriter is on the rocks in Daniel Zaitchik's contemporary new musical Darling Grenadine.. (more...)
---
4)

BWW Retrospective: How PRINCE OF BROADWAY Finally Landed at the Samuel J. Friedman Theatre
by Kerry Breen - August 27, 2017
As PRINCE OF BROADWAY opens at the Samuel J. Friedman Theatre, take a look back at its complicated road to Broadway.. (more...)
---
5)

Which Movie Does Hugh Jackman Want to Win NYC's One Film Contest?
by BWW News Desk - August 27, 2017
According to Page Six, Martin Scorsese, Ang Lee, Spike Lee and Susan Seidelman are all pushing for New Yorkers to vote for their movie to be shown on September 13 as part of the One Film, One New York contest.. (more...)
---
---
Today's Call Sheet:
-Jessie Mueller, Randy Rainbow and more head to Atlanta today for CONCERT FOR AMERICA!
-Off-Broadway's THE LIGHTNING THIEF cast reunite for a concert and album signing tonight!
-Stars of ONCE ON THIS ISLAND, HAMILTON and WAITRESS are set to sing songs by Lyons & Pakchar at Rockwood Music Hall!
-Rachel Schmeling's YOU, ME, AND ANXIETY comes to TNC's Dream Up Festival!
-And family musical about disability ADDY & UNO opens at the Theater at 14th Street Y!
---
BWW Exclusive: BWW's Stephanie Wild brings readers down memory lane of MARVIN'S ROOM, which closed yesterday.
---
#MotivationalMonday: Be motivated today and everyday by the amazing women of COME FROM AWAY!
---
What we're geeking out over: These rehearsal photos for BETWEEN THE LINES starring Arielle Jacobs and Curt Hansen at Kansas City Rep!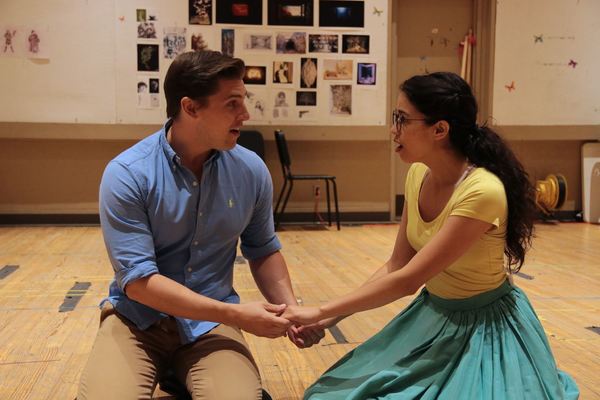 ---
What we're watching: Jeremy Jordan's performance of Michael Mott's "Let Go of Me" from the IN THE LIGHT concert!
---
Social Butterfly: Head to our Instagram (@officialbroadwayworld) to see more of what happened during HAMILTON's Daniel Ching's takeover on Saturday!
---
And a Happy Birthday shout-out to Peter Bartlett, who turns 75 today!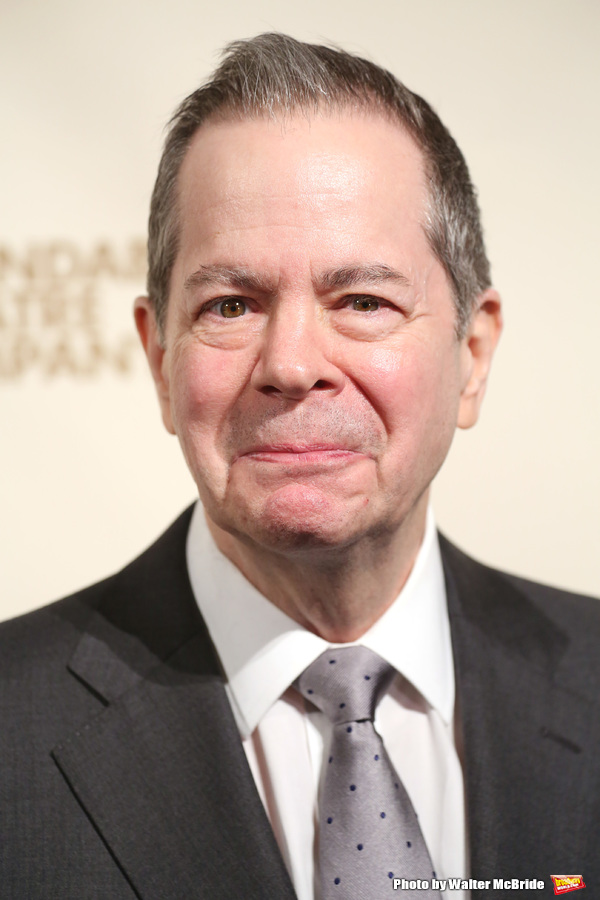 Peter Bartlett was most recently seen in Roundabout Theatre Company's She Loves Me. Other credits include Broadway: Something Rotten, Cinderella, A Free Man of Color, The Drowsy Chaperone, The Frogs, Never Gonna Dance, Voices in the Dark, Beauty and the Beast, Boom Boom Room, A Patriot for Me. Off-Broadway: The Illusion; What's That Smell-The Music of Jacob Sterling; The New Century; The Most Fabulous Story Ever Told (Drama Desk nomination); Mr. Charles, Currently of Palm Beach; Jeffrey; The Lady in Question. Encores!: Call Me Madam; A Connecticut Yankee. Regional: La Jolla (The Importance of Being Earnest, Drama-Logue Award), Williamstown (Light Up the Sky), Theater-in-the-Square (Jeffrey, Drama-Logue and Bay Area Critics Circle Awards). Film: Meet the Parents, The Producers, The Princess and the Frog, Jeffrey, Get Well Soon, From Other Worlds. TV: "The Big C, ""Law and Order", "Law and Order: CI," "Ed," One Life to Live (Nigel and Nevil).
---
See you bright and early tomorrow, BroadwayWorld!
Related Articles
Danielle, originally from Massachusetts, currently resides in Orlando, FL. She graduated from Liberty University with a BS in Business Administration: Marketing in 2015. Danielle has (read more...)