Family Musical About Disability ADDY & UNO Coming to The Theater at 14th Street Y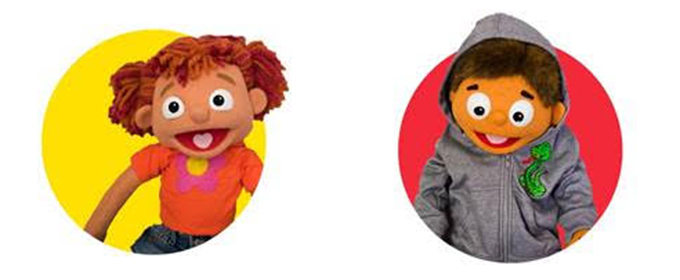 The first family musical about disability, Addy & Uno, features concept and book by Nava R. Silton, Ph.D., music and lyrics by Bonnie Gleicher, and will be directed by the Emmy-nominated Donna Drake (John Tartaglia's ImaginOcean and Netflix's Julie's Greenroom). Addy & Uno runs August 28th-September 24th at The Theater at 14th Street Y (344 E 14th St)
Addy & Uno is a new musical about disability, bullying and friendship. As Uno, a child with autism, faces the challenge of competing in his school's math competition, his friends with varying disabilities - ADHD, visual, hearing and physical impairment - rally in support. Told through puppets, humor and unforgettable music, the show celebrates the abilities within disability, and inspires empathy and the understanding that it's "nice to be nice." The musical is an adaptation of the widely successful Realabilities Educational Comic Book Curriculum created by Nava R. Silton.
Addy & Uno features five characters with disabilities who harness their special strengths- associated with their disabilities- to save their school from bullies.
MEET THEM BELOW: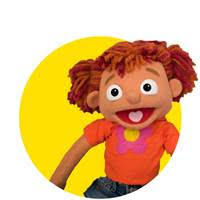 Meet Addy! Addy has ADHD and loves to have adventures and explore the world around her. She can be hilarious, spontaneous, and impulsive and can go on lots of tangents. Addy is best friends with Uno.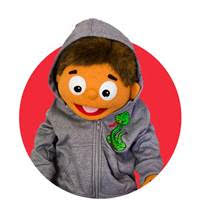 Meet Uno! Uno is sweet, loves books and math, and is always thinking! Uno has autism, so he struggles to maintain eye contact and can get anxious and easily overwhelmed. Uno can communicate with others, he just does it in his own unique way.
Meet Melody! Melody has a visual impairment, which causes her to have low vision. Melody has her cool walking stick that doubles up as a wand, microphone and even a sword! Not only is Melody wise, but she has amazing musical talent and perfect pitch.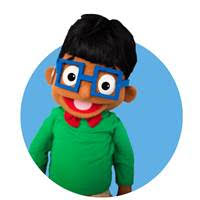 Meet Seemore! Seemore is hearing impaired but has the ability to see better then anyone! Seemore wears a hearing aid and knows how to sign to communicate with his other friends who have hearing disabilities. He is deep, romantic and insightful.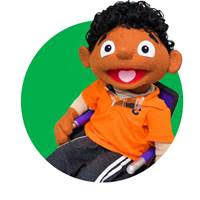 Meet RJ! RJ uses a wheelchair because he has paraplegia, a physical disability. He uses his strong arms and fancy wheelchair to transport his friends to any destination. He loves sports and building rockets.
Dr. Nava R. Silton (Concept, Book, Producer): Nava, a Developmental Psychologist, received her B.S. from Cornell University in 2002 and her M.A. and Ph.D. from Fordham University in 2009. Silton has worked at Nickelodeon, Sesame Street Workshop, Mediakidz and has consulted for Netflix and The Autism Seaver Center. She appears regularly on Fox 5 News as a Psychological Correspondent, as well as Good Day New York and NBC. Nava is currently an Associate Professor of Psychology at Marymount Manhattan College. She has written over three dozen peer-reviewed articles and has edited two books pertaining to disabilities. Silton is most excited about her children's Realabilities Educational Comic Book Series and now her Addy & Uno musical. Nava's Educational Comic Book Series and musical have been supported by generous grants from the Greenwich Autism Alliance, the Delta Gamma Foundation, The Rose M. Badgeley Charitable Grant Fund, The United Jewish Appeal (UJA) and Marymount Manhattan College. Realabilities and Addy & Uno intend to fill a significant void in children's media and literature so that individuals with disabilities can see themselves represented positively on- screen, and typical children and adults can become increasingly knowledgeable, sensitive and interested in their peers with disabilities. Silton's work focuses on disability awareness via programming and on promoting kindness and a stop-bullying platform in the schools.
Bonnie Gleicher (Music, Lyrics, Producer) is a singer and songwriter who has performed on Broadway (Jane Eyre), toured the country (Broadway tour of Annie) and originated roles on cast recordings (Young Jane in Jane Eyre and the Oomiak in King Island Christmas). She majored in journalism at the UW-Madison and studied songwriting at the BMI Musical Theatre Workshop. Her writing has been published in The New York Times and featured on Fox 5 News. Bonnie is proud to write the first family musical about disability, which has been produced at Marymount Manhattan College and the ReelAbilities NY Disabilities Film Festival. In addition to Addy & Uno, she's writing an original family musical Little Things (concept, music, lyrics), that's been produced by New York Theatre Barn and NYU Tisch's Graduate Musical Theatre Writing program. Selena Gomez and Victoria's Secret models danced to a song she co-wrote and sang, as it was the theme song for the Victoria's Secret Fashion Show 2015's backstage footage.
Donna Drake (Director) Broadway credits include: Original production of A Chorus Line, Sophisticated Ladies, Woman of the Year, The Wind in the Willows, 5678-Dance, It's So Nice to Be Civilized and the original production of The 1940s Radio Hour. She directed four Broadway Concerts of Nothing Like A Dame for BC/EFA. She is co-writer and director for the acclaimed singing string quartet, Well-Strung having debuted at London's West End, Leicester Square, NYC and currently on National Tour. She directed John Tartaglia's ImaginOcean.-- Off Broadway, National & International tours. Her awards include an Emmy nomination, 4 Drama Desk Nominations, A Mac Award Nomination, A Theatre World Award and an Off Broadway Alliance Nomination. She choreographed Catherine Zeta Jones for the American Film Institute Awards, the 2009 and 2011 AFI Awards honoring Morgan Freeman and starring Betty White. Her TV credits include Monica's Mixing Bowl, The New Fangled Variety Show, Disney's Johnny & the Sprites, AFI Awards (2009 & 2011), ABC TV's Dear Alex & Annie, One Life to Live and The Edge of Night. She is currently working on a new musical called FIFTH REPUBLIC. This musical was premiered at the 2011 NYMF Festival in New York City and is being developed for Broadway, as well as a new re-imagined production of Godspell which premiered at Arkansas Rep. 2017. It is a complete circus production of this well-known musical.
Performance schedule and ticket information is available at www.addyanduno.com. For further information on Realabilities, visit www.realabilities.com.