BWW Interview: Il Divo's David Miller Gets Ready to Hit High Notes on the High Seas
With 30 million album sales, over 50 number one records, 160 gold and platinum awards in over 33 countries and four groundbreaking world tours, Il Divo has already achieved unparalleled success across the land. In 2017, they set out to conquer sea.
The multi-platinum group recently announced their next great tour, A NIGHT WITH THE BEST OF Il Divo. Carlos Marin, Urs Buhler, David Miller and Sebastien Izambard will embark on a North and South American tour on August 30, 2017 and will make stops in nearly 20 cities including Las Vegas, San Diego, Atlanta, Ontario, Buenos Aires and more.
The group will also be offering fans the ultimate Il Divo experience aboard the Royal Caribbean Brilliance of the Seas Cruise. The four day cruise, traveling from Tampa to Cozumel, is set to take place November 30th -December 4th and will give guests the rare opportunity to interact with the band members and experience a one-of-a-kind Il Divo concert aboard a luxurious ship. Cabin rates start at $899. For more information and to purchase tickets, visit www.IlDivoCruise.com.
Before they hit the road, one-fourth of the quartet, David Miller, checked in with BroadwayWorld to chat about the new tour, and how he's keeping busy until then!
---
How would you say that this tour compares to past ones?
This tour is us exploring a new format for reaching our fans. It's not going to be the super-duper, massive, bells-and-whistles, everything and the kitchen sink Il Divo tour like we've done before. It's more of an intimate setting... more getting to know each one of us personally. It's more of a step towards bringing the fans towards who we are as individuals versus how everybody knows us- as the four guys in the suits. After 13 years, I think it's time.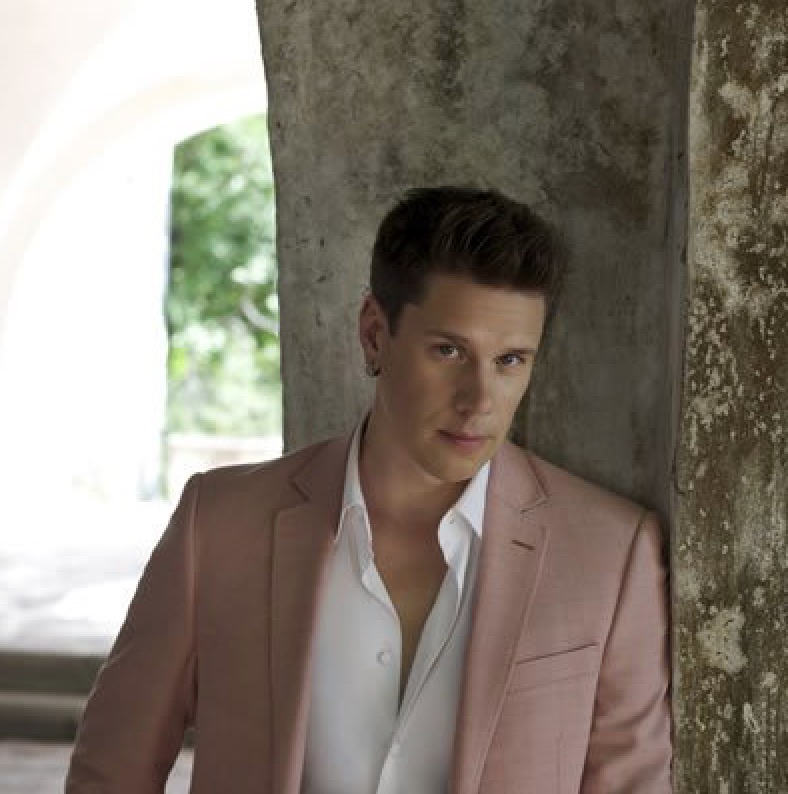 The four of you have played everywhere at this point. Is there a city that you have specifically enjoyed?
There are actually very few places that don't fall on that list! It's true, because everywhere we go has a different energy and a different vibe and that's part of what we love- the variety. Every different culture that we play to has their own means of expression. For example, you go to Spain and the audience in Spain feels like they're part of the concert. They like to contribute. As things are going along, you try and talk to them and they're trying to talk to you and they're hungry and desperate to just be part of the action. Their responses are massive and they're screaming, yelling, whistling, the whole thing. It's perfect.
Then we go to Japan, which is a completely different culture and they have a different means of expressing themselves. They started adopting a more Western approach, but the Japanese culture believes that clapping actually interrupts the sanctity of a performance. They have a reverence for silence and they understand how music rises out of silence and falls into silence when it's over. They don't want to disturb that by making their own sound, so up until very recently they wouldn't clap, they would wave their hands. They would put both hands up with open palms and just shake them back and forth and just wave. As you look out in the audience, you see that they are receiving you, but you don't hear that they are receiving you because they want to preserve the silent moment.
Just a few years ago the group did a stint on Broadway, and of course you were on Broadway earlier on your own. Is that something you'd consider doing again?
Oh absolutely! I think if the opportunity presented itself and made sense, we would absolutely do (or I would absolutely do) a stint on Broadway. We're actually at a point right now where we want to reach out in a way, without getting too egotistical about it, like in a rat pack modality, where each of the guys would get together for these tours or sit down in Vegas or whatever it is. Then they would go off and do their separate things. You know, we've been doing this for so long at this point... almost as long as what we've done in our solo careers leading up to when we were asked to be a part of this group. For me it was strict opera; for Sebastian it was writing music and being a pop singer; Urs was a classical singer as well, kind of opera but also a lot of concert work; Carlos has kind of done everything under the sun. Each one of us had a sense of individuality and that's part of why we were brought to this group- because of our personalities. It's always been really group-focused and now we're in a situation where we're trying to balance in more of our own projects, because we do have significant chunks of time.
What is the Il Divo schedule like?
We have a two year cycle where one year we'll make the album and then the following year we'll do a world tour that piggybacks off that album. During an album year, there's a ton of downtime because it's a very long process. So we each have gone on and started to do our own thing. Sebastian is in the process of completing his solo album that he's going to release. Carlos has been on tour for the last couple of months in Japan with his solo show and an act called Innocence. I have been investing my time into auditions for opera because opera companies plan five years in advance typically. But in the meantime, I have been discovering the world of film and being a director.
Yes, let's talk more about that! So the film that you are working on is A Hand of Bridge...
Yes, it's been like a 20-year project for me. I have been dabblingly interested in film since I was about six years old. My dad put our family home movie camera in our hands and let me play with it. I was fascinated and I was hooked. I never really pursued it, mostly because when the time came in high school where people start to individuate and find what they're going to pursue in life, I found my voice. That kind of superseded everything.
So I didn't end up pursuing film at the time, but I was always handy with a camera and in college for my senior directing project for getting my master's in opera theatre at Oberlin Conservatory, I had already started working as a tenor and I basically had to cut a deal with the professor. I said, "Look, I'm not going to be able to be at these rehearsals and at the performances for my opera that I'm supposed to be directing, but I don't want to fail this class, so what if I video it and make a film representation?" My professor had always been of the opinion that opera never really got a fair shake in TV and movies in terms of finding a home there. So I did it and it was terrible. I found the old footage from it when I was trying to recreate it and was just like, "Oh my god, oh I remember that" and looking at it going "this is terrible!"
And since then you decided to revisit it?
[After Il Divo started], I actually got to the point where I wanted to pursue this, so I said, "We have to start small." Then I remembered that I had actually already made a film of the shortest opera that exists! I went through a two-year process, teaming up with a guy Frank Borin, who was the guy who filmed the commercial for our last album. He and I worked on it for two years and we submitted it to Seattle Film Festival and they took it and it was the world premiere. Seattle is a very well respected thing, so it was overwhelming for both of us, because neither of us had directed. It's something we're really proud of and for me has brought a 20 year circle to a culmination.
---
I know that you guys are also doing a cruise in the fall. Is that something you've done before?
No this is brand new for us. This is another way for us to get even more up close and personal with our fans. I don't quite know how to describe it since we haven't done it yet, but across those four days we're going to do two performances. We can't fit everyone into the same performance all at once... the size of the theatre on the boat is not big enough to accommodate everyone, so we have to do it twice. We're also going to be doing solo concerts. On our last tour, and this was one of the biggest reasons we are trying to showcase our individuality, we had each of us take a solo song in the middle of our set. It got huge responses. Everyone was like "Wow, we had no idea. This is a completely new dimension of Il Divo and we want more." So we're each going to do a mini solo concert, where each one of us is going to take maybe 15 minutes and just do what we would do if we were on our own. Each one of us is coming up with our own repertoire of what we want to do on the boat so that will be something completely new as well.
And what a fun way for you to get up close with your fanbase.
Yes! Each one of us is going to be bringing to the boat an activity at some point across those four days, where whomever wants to show up can. It'll just be a way for people to get to know us as people rather than these kind of iconic four guys who seem untouchable on that stage way up there. It's going to be fun. It's going to be Il Divo in the sun. Lost at sea with thousands of women. What can go wrong?
David Miller first performed as a teenager in Colorado and went on to study vocal performance and opera theatre at the Oberlin Conservatory of Music in Ohio. Miller would go on to perform in operas around the world, and in 2002 he landed the role as Rodolfo in Baz Luhrmann's version of Puccini's La Boheme on Broadway. In December 2003, he became a member of the international musical quartet Il Divo The group has released nine albums, which have sold over 30 million copies worldwide.