BMI Announces Winter 'Smoker' Event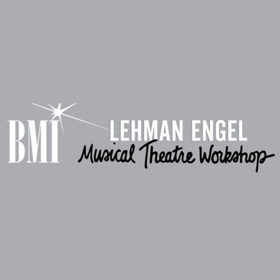 The BMI Lehman Engel Musical Theatre Workshop will present its winter "Smoker" on Thursday, March 8th 2018 at 5:00 PM EST. The event, held at BMI's headquarters in New York City (7 World Trade Center, 250 Greenwich St. 30th Floor), will showcase new works written and performed by recent members of this Drama League, Drama Desk and Tony® Award-winning workshop.
The "Smoker" will feature performances by several esteemed composers and lyricists including Andy Monroe, Benjamin Velez, Christian Duhamel & Ayumi Okada, Danny K. Bernstein, Erin Murray Quinlan, Jack Coen, Jae Broderick & Dylan MarcAurele, Janine McGuire & Arri Lawton Simon, Jessica Fleitman & Rick Bassett, Katya Stanislavskaya, Laura Kleinbaum & Willem Ossthuysen, Mary Liz McNamara, Phoebe Kreutz & Daniel Israel, Sam Wessels & Marc Chan, and Tia DeShazor & Andy Roninson.
The event, produced by workshop directors Frederick Freyer and BMI's Director, Jazz & Musical Theatre, Patrick Cook, is FREE and open to the public with a required reservation.
"We are excited to present some of the amazing musical pieces being developed in our workshop this year," says Cook. "The intimate evening will give audience members an insider's look at Broadway in the making!"
Workshop alumni include Broadways heavyweights including EGOT recipient Robert Lopez (Frozen, The Book of Mormon, Avenue Q), Academy Award-winner Kristen Anderson Lopez (Frozen), and Tony Award-winners Alan Menken (Newsies, Beauty and the Beast, Little Shop of Horrors), Edward Kleban (A Chorus Line), Maury Yeston (Titanic, Grand Hotel, Nine), Jeff Marx (Avenue Q), Michael John LaChiusa (Queen of the Mist, Marie Christine, The Wild Party) and Tom Kitt and Brian Yorkey (Next to Normal).
To RSVP as a guest, please call (212) 220-3177 or email SSantana@BMI.com
ABOUT BMI:
Celebrating over 77 years of service to songwriters, composers, music publishers and businesses, Broadcast Music, Inc.® (BMI®) is a global leader in music rights management, serving as an advocate for the value of music. BMI represents the public performance rights of nearly 13 million musical works created and owned by more than 800,000 songwriters, composers, and music publishers. The Company negotiates music license agreements and distributes the fees it generates as royalties to its affiliated writers and publishers when their songs are performed in public. In 1939, BMI created a groundbreaking open-door policy becoming the only performing rights organization to welcome and represent the creators of blues, jazz, country and American roots music. Today, the musical compositions in BMI's repertoire span all genres and are consistently among the most-performed hits. For additional information and the latest BMI news, visit bmi.com, follow on Twitter@BMI or stay connected through Broadcast Music, Inc.'s Facebook page. Sign up for BMI's The Weekly™ and receive an e-newsletter every Monday to stay up to date on all things music.
Related Articles

More Hot Stories For You