A NIGHT WITH JANIS JOPLIN's Randy Johnson to Bring Rosetta Tharpe to the Stage in SHOUT, SISTER, SHOUT!
BroadwayWorld has learned that writer and director Randy Johnson (A Night With Janis Joplin -- Broadway and currently at Pasadena Playhouse) has obtained the stage rights to Gayle Wald's biography SHOUT, SISTER, SHOUT!: THE UNTOLD STORY OF ROCK-AND-ROLL TRAILBLAZER ROSETTA THARPE (Beacon Press, 2007). Johnson is currently in discussion with producers and regional theatres to present and produce SHOUT, SISTER, SHOUT! for the 2016/17 season.
Shout, Sister, Shout! is the story of the trailblazing performer Sister Rosetta Tharpe who influenced scores of popular musicians, from
Elvis Presley
,
Johnny Cash
,
Little Richard
,
Eric Clapton
and
Etta James
. Rosetta Tharpe was gospel music's first superstar. A guitar virtuoso with a clear, ringing voice, she took the rich musical traditions of Black Pentecostal churches and made music for the world to enjoy. Audiences adored her and said she played guitar "like a man" -- even though men learned a thing or two from her. Before we had the phrase "women in rock," Rosetta rocked churches, tent-meetings, revivals, dance clubs, stadiums, and concert halls -- from
Carnegie Hall
to the Grand Ole Opry. Her remarkable journey--from Cotton Plant, Arkansas to an acknowledged influence on
Elvis Presley
,
Johnny Cash
, and a generation of British rockers--shows how a black female gospel musician was an essential player in the development of rock-and-roll. She is a pioneer and considered by many to be "The Mother of Rock and Roll". "As a big admirer of A Night With
Janis Joplin
, I'm thrilled to have
Randy Johnson
working on this new piece about Rosetta Tharpe," says author Gayle Wald, "Like Janis, Rosetta was a gifted performer and a dynamo on stage. She upends a lot of our cultural assumptions of what a 'guitar god' looks and sounds like."
Randy Johnson
's A Night With
Janis Joplin
premiered on Broadway in 2013 to rave reviews and earned a 2014 Tony Award nomination for
Mary Bridget Davies
as Best Actress in a musical and is now running through August 23rd at the
Pasadena Playhouse
. A Night With
Janis Joplin
enjoyed tremendous success across the country in regional theatres prior to Broadway including
Cleveland Playhouse
, Portland Center Stage,
Arena Stage
in Washington DC and
Pasadena Playhouse
breaking box office and attendance records in almost every city. It is the highest grossing production in the history of the
Pasadena Playhouse
. Johnson's critically acclaimed work has been seen across the country and worldwide on Broadway, Off Broadway, Radio City Music Hall,
Carnegie Hall
, The
Apollo Theatre
, Wembley Arena, The Savoy Theatre, Grand Ole Opry, The Ryman Auditorium, Las Vegas and Regional Theatres across the United States and Canada,. As a published playwright and director he has created theatrical musical portraits of such icons as
Janis Joplin
,
Elvis Presley
.
Louis Prima
and
Keely Smith
, and Conway Twitty. He is the original producer of Always Patsy Cline. The NAACP Theatre Awards in Los Angeles nominated him in 2014 as Best Director for his work on A Night With
Janis Joplin
.
Related Stories
More Hot Stories For You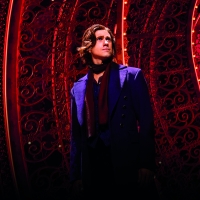 Aaron Tveit to Return to MOULIN ROUGE! THE MUSICAL; David Harris & André Ward to Join the Cast

December 1, 2022

Tony Award-winner Aaron Tveit will return to the Broadway company of Moulin Rouge! The Musical in the role of Christian for a 12-week limited engagement beginning Tuesday, January 17, 2023, at the Al Hirschfeld Theatre.
---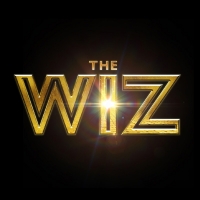 THE WIZ Will Return to Broadway in 2023 Following National Tour

December 1, 2022

An all-new production of the Tony Award-winning musical The Wiz, adapted from The Wizard of Oz by L. Frank Baum, will embark on a national tour before returning to Broadway for a limited engagement in the 2023/24 season.
---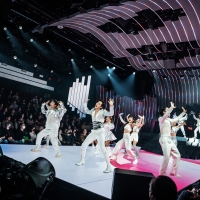 KPOP Cast Members Speak Out Against Remarks Made in New York Times Review

December 1, 2022

Members of the cast of KPOP the Musical are speaking out about remarks made by New York Times critic Jesse Green in his review of the musical.
---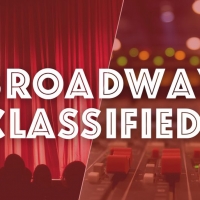 Now Hiring: Digital Marketing Manager, Artistic Director & More - BroadwayWorld Classifieds

December 1, 2022

This Week's New Classified Listings on BroadwayWorld for 12/1/2022 include new jobs for those looking to work in the theatre industry.
---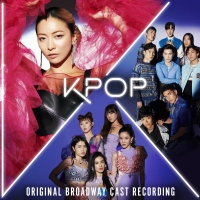 KPOP THE MUSICAL Will Release Cast Recording in February 2023

December 1, 2022

The Original Broadway Cast Recording of KPOP The Musical will be released on February 24, 2023. Available for preorder now, the album is produced by Harvey Mason jr. and features music, lyrics, music production and arrangements by Helen Park and music and lyrics by Max Vernon.
---