Now Playing Onstage in Maine - Week of 5/04/2014
View All Show Listings for Maine
Click Here to View BroadwayWorld.com Maine Calendar
ANI DIFRANCO
Collins Center for the Arts
5/7-5/7/2014
After 20 years in the music biz, self-described "Little Folksinger" Ani DiFranco is still technically little, although her influence on fellow musicians,activists, and indie-minded people the world over has been huge.
Click Here for More Information
THE SUMMER KING
Portland Ovations
5/8-5/8/2014
A Portland Ovations' commission and world premiere, The Summer King is a new American opera by Maine -based composer Daniel Sonenberg, who co-wrote the libretto with poet Daniel Nester. Presented in concert form, The Summer King considers the legacy of Negro League baseball player Josh Gibson. A hulking catcher, Gibson's prodigious talent with a bat earned him the moniker "the black Babe Ruth," and secured him a spot as the second Negro League ballplayer ever inducted into the Baseball Hall of Fame. The opera portrays the injustice Gibson suffered at the hands of baseball's "Gentlemen's Agreement" and also the thriving culture, characterized by black-owned teams, stadiums and taverns, nightlife and humor.
Click Here for More Information
John Sebastian
in Broadway" border="0" height="100" width="100" align="right">
JOHN SEBASTIAN
Waterville Opera House
5/9-5/9/2014
Over four decades the contributions of
John Sebastian
have become a permanent part of our American musical fabric. His group The Lovin' Spoonful played a major role in the mid-'60s rock revolution, but what leader, singer and songwriter Sebastian had in mind was actually a counter-revolution. "We were grateful to the Beatles for reminding us our rock & roll roots," John explains, "but we wanted to cut out the English middlemen, so to speak, and get down to making this new music as an 'American' band." This the Lovin' Spoonful did like nobody before or since, putting their first seven singles into the Top 10. This was unprecedented, and utterly unthinkable at the height of Beatlemania. At first they'd taken older material from blues, country, folk and jug band sources - what we now term "roots music" - and made it sound modern. Then, in a series of original songs composed and sung by
John Sebastian
, they did the reverse, creating thoroughly modern music that sounded like it contained the entire history of American music. Which it did.
Click Here for More Information
ONCE UPON A MATTRESS
Bonny Eagle High School
5/8-5/10/2014
The 'G2K' Getting To Know Series: Uniquely adapted musicals specifically for youth performers. If you thought you knew the story of 'The Princess and The Pea,' you may be in for a walloping surprise! Did you know, for instance, that Princess Winnifred actually swam the moat to reach Prince Dauntless the Drab? Or that it may not have been the pea at all that caused the princess a sleepless night? Carried on a wave of beguiling songs, by turns hilarious and raucous, romantic and melodic, this rollicking spin on the familiar classic of royal courtship and comeuppance provides for some side-splitting shenanigans. Chances are, you'll never look at fairy tales quite the same way again. In this adaptation for pre-high school students, the content has been edited to better suit younger actors and audiences, but all the magic, hilarity and fun of the original are still in place. G2K? ONCE UPON A MATTRESS is the perfect show to introduce young people to the magic of live theater. Music by
Mary Rodgers
; Book by
Jay Thompson
&
Dean Fuller
&
Marshall Barer
; Lyrics by
Marshall Barer
; Adapted by
Tom Briggs
Click Here for More Information
MARTIN HAYES & DENNIS CAHILL
One Longfellow Square
5/11-5/11/2014
Irish fiddle virtuoso Martin Hayes and American guitarist Dennis Cahill possess a rare musical kinship, ranking them among the most memorable partnerships of our era. Together they have garnered international renown for taking traditional music to the very edge of the genre, holding listeners spellbound with their slow-building, fiery performances. The duo opens the doors of traditional Irish music and releases its pure, distilled beauty while incorporating sensibilities from the worlds of classical, blues and jazz. The New York Times calls them "a Celtic complement to Steve Reich's quartets or
Miles Davis
' 'Sketches of Spain.'" The musical rapport between Hayes and Cahill is so strong that it is often said they appear to be playing one instrument, "working on a seemingly telepathic level," as CMJ describes it. While Martin pursues a melody, Dennis explores the harmony and rhythms within the tunes. He seems to know intuitively Hayes' next move, consistently matching it with astonishing skill and grace. Their live performances weave tunes that stretch up to thirty minutes long, in what Hayes describes as "a three-way conversation between the two of us and the music."
Click Here for More Information
OUR TOWN
The Bangor Opera House
4/14-5/11/2014
This beloved tale follows young lovers George and Emily, whose lives in a small New England town become a microcosm of everyday life. The wisdom of the play, rendered through a deceptively simple story, makes Our Town an enduring treasure of the American theatre. Penobscot Theatre will deliver an Our Town for our time, starring Monica Willey and featuring original music composed and performed nightly by musician Jacob Augustine.
Click Here for More Information
SHIRLEY VALENTINE
Waterville Opera House
5/9-5/11/2014
Come experience life with Marie Cormier as she portrays her signature role, Shirley Valentine. Shirley, a middle-aged housewife stuck in a domestic rut, goes on an unexpected vacation to Greece and begins to see the world -- and herself -- in a new light. This production is a special bonus to the ACAT regular season. Contains adult language and subject matter.
Click Here for More Information
MOONLIGHT & MAGNOLIAS
The Public Theatre
5/2-5/11/2014
Legendary movie producer
David O
. Selznick is unhappy. The filming of "Gone with the Wind" is going down the drain and a new script and director must be found in five days! Locking himself in a room with screenwriter
Ben Hecht
, director
Victor Fleming
, and an unlimited supply of peanuts and bananas, the three most talented men in Hollywood set out to create the perfect screenplay for the greatest movie ever made. You'll go nuts for this fun, farcical, behind-the-scenes look at the birth of one of the most beloved films of all time. "Frankly, my dear, this is one funny play."
Click Here for More Information
OUR TOWN
Penobscot Theatre
4/24-5/11/2014
Thornton Wilder
; dir: Bari Newport.
Click Here for More Information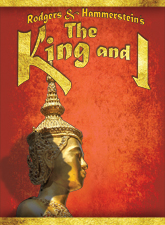 THE KING AND I
STAGES: The Performing Arts Academy for Kids
5/9-5/11/2014
East versus West makes for a dramatic, richly textured and ultimately uplifting tale of enormous fascination. It is 1862 in Siam when an English widow,
Anna Leon
owens, and her young son arrive at the Royal Palace in Bangkok, having been summoned by the King to serve as tutor to his many children and wives. The King is largely considered to be a barbarian by those in the West, and he seeks Anna's assistance in changing his image, if not his ways. With both keeping a firm grip on their respective traditions and values, Anna and the King grow to understand and, eventually, respect one another, in a truly unique love story. Along with the dazzling score, the incomparable
Jerome Robbins
ballet, 'The Small House of Uncle Thomas,' is one of the all-time marvels of the musical stage.Music by Rodgers, Richard; Book by
Oscar Hammerstein
II; Lyrics by
Oscar Hammerstein
II; Based on Anna and the King by
Margaret Landon
; Original Choreography by
Jerome Robbins
Click Here for More Information
AN EVENING WITH SANDI THOM
One Longfellow Square
5/12-5/12/2014
Sandi Thom is on a musical journey that has taken her from the renowned platinum selling debut album: 'Smile… It Confuses People' to the critically acclaimed blues rock record; 'Merchants and Thieves' featuring a collaboration with her long term boyfriend Joe Bonamassa. Her latest release 'Flesh and Blood', dubbed "Fierce and Honest Songwriting" by The Huffinton Post, drew in the likes of The Black Crowes band and Bobby Keys to work with her. Even the legendary Buffy Sainte-Marie appears on the record on a most stunning duet with Thom entitled 'The Big Ones Get Away'. Over the last six years since Thom arrived on the scene she has sold in excess of one million albums, been nominated for a Brit award, won a Digital Music Award for her innovation as an artist, won Album Of The Year at the Scottish Music Awards and been given an
Ivor Novello
award for excellence in songwriting. Sandi Thom's star just keeps on rising.
Click Here for More Information
THE SAVANNAH DISPUTATION
Portland Stage
4/22-5/18/2014
Theology and sharp-tongued quips intersect when aging sisters Mary and Margaret find themselves defending their Catholic beliefs to a young evangelist who knocks at their door. Faced with persistent cheerfulness, the two women call in their parish priest for back-up and the debate takes off. Smith's thought-provoking comedy asks how far our cares and creeds will carry us before we start asking questions.
Click Here for More Information
OF MICE AND MEN
New Surry Theatre
5/9-5/25/2014
Of Mice and Men is a novella written by Nobel Prize-winning author
John Steinbeck
. Published in 1937, it tells the tragic story of
George Milton
and Lennie Small, two displaced migrant ranch workers
Click Here for More Information
View All Show Listings for Maine
Click Here to View BroadwayWorld.com Maine Calendar