Now Playing Onstage in Costa Mesa - Week of 10/06/2013
View All Show Listings for Costa Mesa
Click Here to View BroadwayWorld.com Costa Mesa Calendar
Bernadette Peters
in Broadway" border="0" height="100" width="100" align="right">
Bernadette Peters
Segerstrom Center for the Arts
10/11-10/11/2013
Broadway icon
Bernadette Peters
' career is the stuff of legend. Her radiant voice defined the sound for countless legendary shows, including Sunday in the Park with George, Into the Woods and The Goodbye Girl. She received rave reviews for recent appearances on the hit television series Smash and her starring role in Broadway's Follies; now hear her in person as she opens the 2013-2014 Cabaret series. This three-time Tony Award®-winning star of stage, film and television will sing from her extensive songbook, including her beloved Sondheim.
Click Here for More Information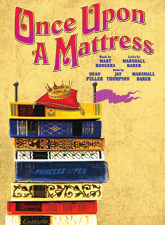 BLACKBIRD
California Repertory Company
9/20-10/12/2013
David Harrower
; dir: Trevor Biship.
Click Here for More Information
THE FOX ON THE FAIRWAY
Camino Real Playhouse
9/27-10/13/2013
A new madcap comedy that features the 43rd annual grudge match between rival golf clubs, thrown for a loop when the best golfer switches teams on the eve of the competition. It's a hilarious romp with classic elements including mistaken identities, huge consequences riding on the match's outcome, marriages on the brink of disaster, and secret romantic shenanigans that recalls the Marx Brothers in their heyday.
Click Here for More Information
TIME STANDS STILL
The Chance Theater
9/27-10/27/2013
This witty, insightful drama from Pulitzer Prize winner
Donald Margulies
follows James and Sarah, a journalist and a photographer, who have been together for nine years and share a passion for documenting the realities of war. But when injuries force them to return home to New York, the adventurous couple confronts their most daunting situation yet - the prospect of leading a more conventional life. A love story that also poses tough questions about responsibility - to our lovers, to our friends, to our work, to our fellow man, and to ourselves. A brilliant Broadway hit from the author of
Brooklyn Boy
and Dinner with Friends.
Click Here for More Information
FAST COMPANY
South Coast Repertory
10/6-10/27/2013
Blue is a student at Brown. H is a sports writer. Francis, an illusionist. On the side, they're grifters, and Blue has a great con going that involves a $1.5 million comic book. Problems arise when the comic is stolen from Blue … who calls in help from Francis … who contacts H … who finds himself face to face with the best career grifter of them all. Fast, funny, dark and dangerous-this skewed look at family and ambition keeps us guessing about who's on top and who's getting conned.
Click Here for More Information
FALLEN ANGELS
The
Laguna Playhouse
10/8-11/3/2013
Julia and Jane are the best of friends and happily married. But before they tied the knot, they each had a brief, torrid affair with Maurice, a charming, handsome Frenchman. While their husbands are away for a day of golf, guess who's back in town and requesting the ladies' company? Fallen Angels is a champagne cocktail of wit, charm and high comedy that set the stage for the likes of female comedic duos such as Lucy and Ethel and LaVerne and Shirley. This is Noel Coward at his inimitable best - you'll laugh yourself silly at the farcical foibles of these fabulous Fallen Angels.
Click Here for More Information
View All Show Listings for Costa Mesa
Click Here to View BroadwayWorld.com Costa Mesa Calendar