Sheffield Theatres' Artistic Director Robert Hastie Announces New Season For 2018
Artistic Director of Sheffield Theatres Robert Hastie today announces his new season for 2018.
The season opens with two premières - the regional première of Peter Morgan's smash hit play Frost/Nixon which, following a successful London run in 2006, became a major feature film; and the world première of Chicken Soup. by Ray Castleton and Kieran Knowles - the latter of whom returns to Sheffield Theatres after the success of Operation Crucible.
This is followed by a collaboration with the Donmar Warehouse, where Hastie is also Associate Director, with a co-production of Peter Gill's The York Realist. The production runs at the Donmar from 8 February to 24 March before transferring to Sheffield Theatres where it completes its run.
Resident Associate Director Javaad Alipoor directs the American classic One Flew Over the Cuckoo's Nest; and then fellow Associate Director Caroline Steinbeis directs Caryl Churchill's Love and Information in celebration of the playwright's 80th birthday.
Sheffield People's Theatre return with a new musical - Songs From the Seven Hills inspired by the local community, written by Scott Gilmour, John Hollingworth and Claire McKenzie.
Also this season are co-productions: Rent Party, a production with Darren Pritchard Dance, commissioned by Homotopia, and Our Country's Good, a pro-production with Ramps on the Moon.
Also announced today are two major new initiatives - the first, New Roots, led by Alipoor to reach a more diverse younger audience; and Launch Pad which will engage with adults with learning difficulties.
Robert Hastie said today, "In the regional premiere of Frost/Nixon we have a play that speaks powerfully to the moment while connecting us with a pivotal period in our collective history, and in One Flew Over the Cuckoo's Nest we explore the complexities of mental health and masculinity at a moment when those issues feel particularly pressing. The world premiere of Chicken Soup follows the South Yorkshire women who kept a struggling mining community standing during the 1984 strikes and still keep the city's food banks open today, and Rent Party harnesses the ferocious spirit of the Harlem renaissance with a wild night of music and performance.
"I'm passionate about creating work with and for our communities and this year, our annual Sheffield People's Theatre project will also be by the people of Sheffield. Devising a brand new musical with a brilliant writing and composing team will present a new and thrilling challenge for SPT and I can't wait to see Songs from the Seven Hills develop over the next twelve months.
"We're proud to be celebrating Caryl Churchill's 80th birthday by producing the regional première of her brilliant dissection of the ways we connect and find meaning in our daily lives, Love and Information. And in The York Realist, I will be directing a play by another of our greatest playwrights, Peter Gill, which explores the tension between home and heart, roots and romance, and it's very apt to be co-producing this Yorkshire/London love story with our partners at the Donmar,"
Twitter: @crucibletheatre @SheffieldLyceum
STUDIO
Commissioned by Homotopia
Co-Produced by Sheffield Theatres, developed at Sustained Theatre Up North
Supported by Arts Council England and Royal Exchange Theatre
RENT PARTY
By Cheryl Martin and Darren Pritchard
13 - 23 December
Press night: 14 December at 8.00pm
Director: Darren Pritchard
A 21st-Century austerity Britain immersive show inspired by the 1920s Harlem Renaissance Rent Parties.
Just as in 1920s Harlem, we invite you the audience to pay to come to a party in our flat, so that we can make this month's rent, and entertain you with all our artist friends, dancers, singers, musicians, poets, who will create a kaleidoscopic picture of what it means today to be young, gifted, black... and poor, and gay.
Being broke never looked so good.
The show will be preceded by workshops which offer audiences an opportunity to learn the Rent Party hustle and the experience will continue with a full party following the show.
Darren Pritchard has been creating dance works since 2006. As well as devising his own works, for theatres, galleries, a church, hotels and even the Sale of the Century TV studio, he has created dance works for and in collaboration with others, notably: The Chase - a Blaze commission, working with parkour and free-running specialists; Susan and Darren - a Quarantine collaboration; Gulliver's Boom Box with Walk the Plank; One - a solo performance installation; and Body of Light - a seamless landscape of flowing imagery that Word of Warning presented in 2015. Stylistically, he has explored ballet, street dance and contemporary dance, sometimes fused with text, projection and other multimedia forms, and has recently worked as director on Chanje Kunda's award-winning Amsterdam + Cheryl Martin's Alaska.
HOMOTOPIA
Homotopia launched in 2004 and is a Liverpool based arts & social justice organisation making art, interventions and participation that inspires and unites communities. Every November it presents an annual festival of local, national and international LGBT+ arts & culture featuring an eclectic programme including theatrical world premieres, contemporary dance, visual art, debate, youth and community participation, heritage and film.
Programming trailblazers, new commissions, exhibitions, award-winning social justice projects and education outreach work throughout the year.
Homotopia was founded in response to Liverpool's bid for European Capital of Culture 2008 and was a highlight of these celebrations. 2018 will mark their 15th birthday and the festival has become one of the key cultural festivals in the region.
Homotopia curated a year-long Tom Of Finland Retrospective in Turku, Finland as part of their European Capital Of Culture 2011. The same exhibition toured to the Kulturhuset in Stockholm attracting over 140,000 people across the 2 shows. They have also developed projects in Poland and Turkey.
They curated and presented a major exhibition on the life of Liverpool born trans pioneer Dr April Ashley MBE at the Museum of Liverpool which attracted 90,000 visitors and was extended twice due to popularity.
STUDIO
A Sheffield Theatres Production
World Première
CHICKEN SOUP.
By Ray Castleton and Kieran Knowles
8 February - 3 March
Press night: 14 February at 7.45pm
Director: Bryony Shanahan; Designer: Sophia Simensky
'Well, no point moping round is there?'
1984. Five days after Orgreave.
Three women keep a struggling mining community standing, running a soup kitchen near the pit heads of Rotherham.
2016. The day of the Brexit vote.
The breadline is no further away and the soup kitchen is now a food bank, as the country faces a huge decision.
A witty, poignant new play from local writers Ray Castleton and Kieran Knowles (Operation Crucible), Chicken Soup. celebrates the friendships that survive the hardest of times.
Kieran Knowles, was nominated for Most Promising New Playwright for his first play, Operation Crucible. He is a graduate of Loughborough University, LAMDA and the Royal Court Young Writer's Programme. As an actor his work includes Toast (UK tour and New York), Operation Crucible (Finborough Theatre and UK tour), The Bear, The Owl and The Angel (New Wimbledon Studio), The Winter's Tale, The Taming of the Shrew (RSC), The Witches' Promise (Birmingham REP), Waiting For Lefty (Theatre Royal Haymarket), Darkness (Lakeside Theatre, Colchester, and Edinburgh) and The Exclusion Zone (Southwark Playhouse).
Director Bryony Shanahan is Co-Artistic Director of Snuff Box Theatre. She returns to Sheffield Theatres where she previously directed Operation Crucible. Her other directing credits include Boys Will Be Boys (National Theatre), Bitch Boxer (Soho Theatre, UK tour and Adelaide Fringe Festival), Quiet Violence (Camden Roundhouse), Macbeth (East 15 Acting School), Chapel Street (national tour), You and Me (Greenwich Theatre and national tour), The Altitude Brothers (national tour), Doctor Faustus (St Mary Magdelene Church, Paddington) and Babies (Southwark Playhouse). In 2014, she won a BBC Performing Arts Award to work at the Royal Exchange Theatre, Manchester, where she assisted on Sarah Frankcom's Hamlet with Maxine Peake, as well as developing new Snuff Box piece Weald. She returned to the Royal Exchange Theatre in 2015 as Associate Director on The Skriker as part of the Manchester International Theatre Festival.
Shanahan was also awarded the 2016 Young Vic Genesis Future Directors Award.
Sheffield Theatres will partner with local foodbanks to collect items for distribution throughout the city region during the run of Chicken Soup.
CRUCIBLE
A Sheffield Theatres Production
Regional Première
FROST/NIXON
By Peter Morgan
21 February - 17 March
Press night: 26 February at 7pm
Director: Kate Hewitt; Designer: Ben Stones
'To leave office before my term is completed is abhorrent to every instinct in my body. I have never been a quitter.'
In 1974 Richard Nixon became the only US President in history to resign from office, immersed in one of the biggest scandals in American political history: Watergate.
For David Frost, international socialite and well-known chat show host, an access all areas interview with a fallen President is the career-defining opportunity of a lifetime.
Nixon seeks absolution, Frost is pushing for confession. Both want to control the story, only one can emerge the victor.
A captivating dramatization of the post-Watergate TV interviews, Kate Hewitt directs this landmark play in the first British production since its award-winning 2006 debut.
Peter Morgan's other work for theatre includes The Audience. His television work includes The Crown, The Lost Honour of Christopher Jefferies, The Jury, The Special Relationship, Longford, Colditz, Henry VIII and The Deal; and for film, Rush, 360, Hereafter, State of Play, The Damned United, The Other Boleyn Girl, The Last King of Scotland and The Queen.
Kate Hewitt directs. She was the inaugural recipient of RTST Director Award Scheme and her production of Tribes opened earlier this year at Sheffield Theatres. Her other theatre work includes Kiki's Delivery Service, Tomcat (Southwark Playhouse), Romeo and Juliet (NYT at Ambassador's Theatre), Portrait (Edinburgh Festival, UK Tour and Bush Theatre's RADAR Festival), and in 2014 she won the JMK Director's Award for her production Far Away (Young Vic). As associate director, her work includes Charlie and The Chocolate Factory (Theatre Royal Drury Lane), Medea (Headlong and UK tour), Electra (Gate Theatre and Latitude Festival 2011), and One Love: The Bob Marley Musical (Birmingham Rep).
CRUCIBLE
A Sheffield Theatres and Donmar Warehouse Co-Production
THE YORK REALIST
By Peter Gill
27 March - 7 April
Press night: 28 March at 7.30pm
Cast includes: Ben Batt, Lucy Black, Lesley Nicol, Katie West and Matthew Wilson
Director: Robert Hastie; Designer: Peter McKintosh; Lighting Designer: Paul Pyant
Sound Designer: Emma Laxton; Composer: Richard Taylor
'I live here. I live here. You can't see that, though. You can't see it. This is where I live. Here.'
A cottage, 1960s Yorkshire. The York Mystery plays are in rehearsal. Farmhand George strains against his roots as a new world opens up to him.
Directed by Sheffield Theatres' Artistic Director Robert Hastie, Peter Gill's influential play about two young men in love is a touching reflection on the rival forces of family, class and longing.
Peter Gill (b.1939) is a Welsh playwright, theatre director and actor. As a playwright, his works include, The Sleeper's Den, Over Gardens Out, Small Change, Kick for Touch, Cardiff East, Certain Young Men, The York Realist, Original Sin, Another Door Closed, Versailles and As Good a Time as Any. His adaptations for the stage include A Provincial Life, The Merry-Go-Round, The Cherry Orchard, Touch and Go, As I Lay Dying and The Seagull.
Ben Batt plays George. His theatre work includes Making Noise Quietly (Donmar Warehouse), Woyzeck (The Old Vic), A Streetcar Named Desire, As You Like It (Royal Exchange, Manchester), and The Funfair (HOME, Manchester). His recent television credits include Prey, Barbarians Rising, From Darkness, The Go-Between, The Village (Series 2), From There to Here, Scott & Bailey, Prisoners Wives, Death in Paradise, and the forthcoming In The Dark. Film credits include The Windmill, Slapper and Me, Despite The Falling Snow, Coach, Electricity and A Running Jump.
Lucy Black plays Barbara. Her theatre credits include Strife (Chichester Festival Theatre), 3 Winters, Children of the Sun (National Theatre), Drawing the Line (Hampstead Theatre), A Taste of Honey (Edinburgh Lyceum), The Only True History Of Lizzie Fynn (Southwark Playhouse), Epsom Downs (Salisbury Playhouse), Cause Celebre (The Old Vic), The Misanthrope, A Tender Player, How The Other Half Loves and Seed Of The Bauhinia (Bristol Old Vic), The Three Sisters and Mary Barton (Royal Exchange, Manchester), Antony And Cleopatra, Much Ado About Nothing, Othello, Love's Labour's Lost, Titus Andronicus and Three Sisters (Tobacco Factory), One Minute (Bush Theatre), The Blind Bird and The Lesson (Gate Theatre). Television credits include The Durrells, The Level, Casualty, Jericho, Call the Midwife, Granchester, Vera, Doctors, Waterloo Road, Wire in the Blood, The Royal, Bombshell and Murder In Mind.
Lesley Nicol plays Mother. Her theatre credits include Jesus Christ Superstar (Palace Theatre), MAMMA MIA! (Prince Edward Theatre), Our House (Cambridge Theatre) and East is East (Royal Court Theatre), for which she also reprised her role in the BAFTA 1999 Best British Film adaptation of the play. She is perhaps best known on television for her role of Beryl Patmore in Downton Abbey. Further television credits include The Catch, Shameless, Blackadder, Dinnerladies, The Lion the Witch and the Wardrobe and Inspector George Gently.
Katie West returns to Sheffield Theatres to plays Doreen - she previously appeared in A Taste of Honey. Her theatre credits include Uncle Vanya, Chamaco (HOME, Manchester), Lela & Co (Royal Court Theatre), Carmen Disruption (Almeida Theatre), Hamlet, Blind-Sided, Blithe Spirit (Royal Exchange, Manchester), Macbeth (Manchester International Festival/Park Avenue Armory, New York), The Thrill of Love (New Vic Theatre), 65 Miles (Hull Truck Theatre), Vote of Confidence (Theatre503), Punk Rock (Hammersmith Lyric/Royal Exchange, Manchester) and Sense (Southwark Playhouse). Her television credits include Inspector George Gently, Without You and United; and for film, Peterloo directed by Mike Leigh and Cinderella directed by Kenneth Branagh.
Matthew Wilson returns to Sheffield Theatres to play Arthur - he previously appeared in The Romans in Britain. His theatre credits include Smack Family Robinson (Rose Theatre Kingston), The Widowing of Mrs Holroyd (New Vic Theatre), The God's Weep, Othello (RSC), Home (Theatre Royal Bath), Psychogeography (Southwark Playhouse), Enemies (Almeida Theatre), Fair (Finborough Theatre), and Rampage Season: There (Royal Court Theatre). His numerous television credits include Broken, Call the Midwife, Unforgotten, Vera, Poldark, Arthur & George, Endeavour, Sherlock, and Mr Selfridge. For film his credits include Fantastic Beasts and Where to Find Them, and The Inbetweeners.
Artistic Director of Sheffield Theatres Robert Hastie directs. He was born in Scarborough, North Yorkshire. His credits for the company include Julius Caesar (Best Director nomination for the 2017 UK Theatre Awards) and Of Kith and Kin (also Bush Theatre).
His other theatre credits include Breaking the Code (Royal Exchange, Manchester), Henry V (Regent's Park Open Air Theatre), Cat on a Hot Tin Roof (Theatr Clwyd), Carthage, Events While Guarding The Bofors Gun (Finborough Theatre), Sunburst (Holborn Grange Hotel), Sixty-Six Books: In The Land Of Uz, Middle Man, David and Goliath, Snow In Sheffield and A Lost Expression (Bush Theatre). He is Associate Director of the Donmar Warehouse, where his work includes acclaimed productions of My Night With Reg by Kevin Elyot (also West End - Hastie was nominated for Best Newcomer at the Evening Standard Theatre Awards; and the production was nominated for Best Revival at the Olivier Awards), and Splendour, by Abi Morgan. Hastie recently completed the Second Stage of the Donmar Warehouse's ten year long My Mark project with Michelle Terry, undertaking and filming interviews in schools nationally to document the views of those eligible to vote for the first time in the 2025 general election.
As an actor, his work included productions with the National Theatre, RSC, Chichester Festival Theatre, Glasgow Citizens Theatre, Cheek by Jowl, Frantic Assembly, Northampton Royal & Derngate, Headlong, Birmingham Rep, West Yorkshire Playhouse, Lyric Hammersmith, Derby Playhouse, Playful Productions, Liverpool Playhouse, as well as the Crucible Theatre, Sheffield.
Led by Artistic Director Josie Rourke and Executive Producer Kate Pakenham, the Donmar is an intimate 251-seat, subsidised theatre in Covent Garden; right at the heart of London's West End. It is internationally renowned as one the world's principle producing theatres, having won over 100 major awards during its 24 year history.
They are the home to leading artists to make world-class theatre that engages, inspires and entertains. They share their work with as broad an audience as possible.
Their intimate space offers actors and audiences a theatrical experience unlike any other, whilst transfers, tours, and digital distribution enable audiences to enjoy their work worldwide.
The theatre they make is always in conversation with the world today. They celebrate variety on stage, re-energising the canon, reviving modern classics, and commissioning great new work. They always prize diversity and freedom of expression, and with each new production seek to innovate and spark debate.
Their exceptional education work empowers young people and cultivates a new generation of artists, audiences and active citizens, whilst their creative development programme invites the best established and emerging artists to push themselves and the boundaries of theatre-making.
The Donmar Warehouse is a registered charity number 284262.
CRUCIBLE
A Nottingham Playhouse and Ramps on the Moon Co-Production
OUR COUNTRY'S GOOD
Director: Fiona Buffini
Sat 12 - Sat 19 May
Our Country's Good tells the extraordinary true story of a group of convicts and a young officer who rehearse and perform a play - Australia's first theatrical production. With opposition from the officers and a leading lady who may be hanged, the odds are stacked against them.
Both a comedy and a powerful drama, Our Country's Good shows us how we can escape the chains that bind us.
Our Country's Good is a touring production made in co-production with Ramps on the Moon. The production features the creative use of audio description, captioning and British Sign Language interpretation. For more information visit www.rampsonthemoon.co.uk.
RAMPS ON THE MOON is a consortium of seven major theatre companies committed to putting Deaf and disabled artists and audiences at the centre of their work; to accelerate positive change, explore opportunities and stimulate awareness of disability issues within arts and culture. The project is supported by public funding through the Arts Council's Strategic Touring programme - the largest award of its kind. The consortium venues are New Wolsey Theatre, Birmingham Repertory Theatre, West Yorkshire Playhouse, Nottingham Playhouse, Sheffield Theatres, Theatre Royal Stratford East and Graeae Theatre Company.
CRUCIBLE
A Sheffield Theatres Production
ONE FLEW OVER THE CUCKOO'S NEST
From the novel by Ken Kesey
Director: Javaad Alipoor
7 June - 23 June
Press night: 12 June at 7pm
'Dearly Beloved. We are gathered in the sight of Freud to celebrate the end of innocence and cheer its demise.'
Determined to avoid a term in jail, small time criminal McMurphy opts to spend his sentence in a psychiatric ward. As the reality of his incarceration dawns, he comes up against the authoritarian Nurse Ratched, who is not about to give up her regime of discipline and order without a fight.
Rebellion and conformity clash, and McMurphy and his fellow inmates learn what happens to the individual when the institution takes control.
Associate Director Javaad Alipoor directs this adaptation of the classic novel that inspired the cult film.
Dale Wasserman (1914 - 2008) was an American playwright and screenwriter. As a playwright, his work includes How I Saved the Whole Damn World and Boy of Blacktop Road; and the musical Man of La Mancha - which received the Tony Award for Best Musical and was later made into a feature film. His film credits include The Vikings, Quick Before It Melts and Mister Buddwing.
Javaad Alipoor is a writer and theatre director. He is Resident Associate Director at Sheffield Theatres, combining his associateship with his Arts Council funded role as part of the Change Makers Programme. As Artistic Director of Northern Lines he works within hard-to-reach communities to make high quality professional practice shows that respond to big international political questions for theatre and non-theatre spaces. His latest work, The Believers Are But Brothers (supported by HOME, National Theatre Studio, Ovalhouse, TRANSFORM Festival and Theatre in the Mill) examines violence, masculinity and extremism recently won a Fringe First. Previous work includes Orgreave: An English Civil War, about the Miners' Strike and the Arab Spring and My Brother's Country - about murdered Iranian pop icon Fereydoun Farrokhzad.
STUDIO
A Sheffield Theatres Production
Regional Première
LOVE AND INFORMATION
Director: Caroline Steinbeis; Sound designers: Ben and Max Ringham
28 June - 14 July
Press night: 2 July at 7.45pm
'I've something to tell you'
'ok'
'So you need to look at me'
'I'm listening'
In this series of encounters, over 100 characters are tasked with making meaning and joining up the dots.
Associate Director Caroline Steinbeis directs Caryl Churchill's shatteringly inventive snapshot of modern life, love and finding the answer.
Caryl Churchill (b.1938) is one of the UK's most influential playwrights. Her many plays include Owners, Seven Jewish Children, Drunk Enough to Say I Love You, Top Girls, This is a Chair, Far Away, A Number, The Skriker, Cloud Nine, Serious Money, Escaped Alone and Pigs and Dogs.
Caroline Steinbeis was the recipient of the 2009 JMK Award. She was previously on attachment at the National Theatre and in 2008 completed the Director's Course at the NT Studio. She was International Associate at the Royal Court under Dominic Cooke, developing and directing workshops and new plays from all over the world. As a director, her credits include Edward II (Arts Theatre, Cambridge), The Tempest (Royal and Derngate), The Crucible, Brilliant Adventures (Royal Exchange), We Want You to Watch (National Theatre), The Broken Heart (Shakespeare's Globe), Show 6 of Secret Theatre (Lyric Hammersmith), Talk Show, Mint, A Time to Reap (Royal Court), Earthquakes in London (National Theatre as Associate, and the UK tour director), Fatherland (Gate Theatre and Radical Jung Festival, Munich), and Mad Forest (BAC for which she won the 2009 JMK Award).
CRUCIBLE
A Sheffield People's Theatre Production
World Première
SONGS FROM THE SEVEN HILLS
By John Hollingworth, Claire McKenzie and Scott Gilmour
18 July - 21 July
Press night: 18 July at 7.15pm
Director: Emily Hutchinson; Designer: Kevin Jenkins
Sheffield People's Theatre will devise this brand new musical, bringing to life stories inspired by the people of this proud city of steel. The community theatre company take to the stage with a heartfelt ode to our vibrant and vital city built on seven hills.
Noisemaker is the award-winning writing partnership of actor/ writer Scott Gilmour and composer Claire McKenzie. Both graduates of the Royal Conservatoire of Scotland, the pair work throughout the UK and internationally creating innovative, original work to challenge the expectations of musical theatre. As individuals, they have worked with a wide variety of companies including National Theatre of Scotland, Royal Lyceum Edinburgh, Dundee Rep, Citizens' Theatre, Chichester Festival Theatre, Channel 4 Films and the BBC. Noisemaker credits include Atlantic (Assembly/AMTP Northwestern, Chicago/Royal Conservatoire of Scotland- Herald Angel Award Winner 2017), Little Red and The Wolf (Dundee Rep Theatre - Nominated for Best Production for Children and Young People UK Theatre Awards and Critics' Awards for Theatre in Scotland 2016), The Lion, The Witch and The Wardrobe (Royal Lyceum, Edinburgh), Forest Boy (NYMF, New York/The Other Palace, London/Edinburgh Fringe Assembly - Winner of S&S Award for Best Musical in Development, The NYMF 2016 Publishing Award), The Girl Who (Merry-Go-Round Playhouse/Edinburgh Fringe Assembly), Freakshow (The Roundhouse/ The Arches - Winner of the Scottish Daily Mail Drama Award 2012).
John Hollingworth's first full-length play, Multitudes, played at the Tricycle Theatre in early 2015 under the direction of the theatre's Artistic Director, Indhu Rubasingham. He was subsequently awarded attachments to the National Theatre Studio and the West Yorkshire Playhouse. Other work includes Come to Where I'm From (Paines Plough), and - as co-editor with Max Stafford-Clark - a new version of Rita, Sue and Bob Too (Out of Joint). Also an actor, he is perhaps best known for playing Captain Henshawe across three series of Poldark on BBC One, and can currently be seen in The Norman Conquests at Chichester Festival Theatre.
Emily Hutchinson is Creative Projects Manager at Sheffield Theatres. She trained at Central School of Speech and Drama. Hutchinson has a number of directing credits at Sheffield Theatres, most recently the Sheffield People's Theatre productions of What We Wished For and A Dream by Chris Bush, Hospital Food by Eugene O'Hare and Hearts by Luke Norris, which transferred to National Theatre's Temporary Space in July 2014 as part of the National Theatre Connections Festival.
NEW ROOTS
Sheffield Theatres is developing two projects to reach young people who don't usually engage with the arts and give them the opportunity to create theatre and experience the work on the company's stages. The aim is to particularly engage Black and Minority Ethnic communities and people from less affluent areas locally.
Over the next six months, young people will work with professional artists to produce and perform a play, exploring politics and social issues, which premières in Sheffield. Participants will work with professional designers, lighting designers, sound designers and composers, to gain an insight into all that goes on behind the scenes too.
As there are often stereotypes around what theatre is and who it is for, the company's Associate Director, Javaad Alipoor, will be delivering some taster workshops to schools and community groups in the autumn term. These are completely free for partner organisations, and include exercises about political and social debate, improvising and storytelling. For further information on participation, please contact: g.stone@sheffieldtheatres.co.uk.
LAUNCH PAD
Launch Pad is a project for adults aged 18+ with learning disabilities and/or Autism. The project will see participants engage with theatre professionals over a number of weeks to learn and develop skills in theatre, culminating in a performance. The workshops run weekly from 8 February - Thu 15 March, before starting again on Thu 12 April and running weekly until the performance in the Studio Theatre on Tue 19 June. For further information on how to get involved, please find further information as www.sheffieldtheatres.co.uk/learning or contact Elin at e.schofield@sheffieldtheatres.co.uk / 0114 201 3858.
| | |
| --- | --- |
| Vote Now for the 2022 BroadwayWorld UK / West End Awards | |
| voting ends in | |
More Hot Stories For You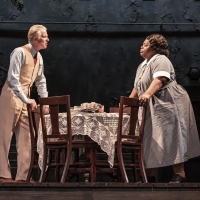 Photos: First Look at Matthew Modine and Cecilia Noble in TO KILL A MOCKINGBIRD in the West End

December 6, 2022

Get a first look at Matthew Modine and Cecilia Noble, now leading the new company of the critically acclaimed production of Harper Lee's To Kill a Mockingbird - a new play by Aaron Sorkin, directed by Bartlett Sher, currently running at the Gielgud Theatre, West End.
---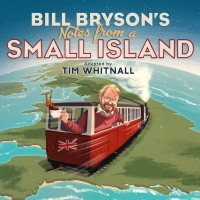 NOTES FROM A SMALL ISLAND World Premiere Stage Adaptation to Kick Off The Watermill 2023 Season

December 6, 2022

The Watermill will kick off its 2023 season with the brand-new stage adaption of Bill Bryson's award-winning memoir NOTES FROM A SMALL ISLAND, affectionately celebrating the quirks and eccentricities of British life, adapted by BAFTA and Olivier Award winning playwright Tim Whitnall.
---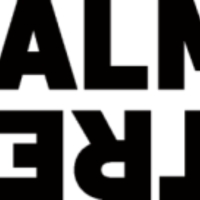 Almeida Theatre Announces Casting and New Almeida Young Company Productions

December 6, 2022

The Almeida Theatre has announced initial casting and two new Almeida Young Company productions. Learn more about the lineup here!
---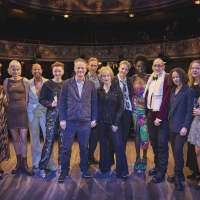 Photos: On the Red Carpet at Opening Night of ORLANDO at the Garrick Theatre

December 6, 2022

Orlando officially opened last night at London's Garrick Theatre. Check out photos from the opening night red carpet here!
---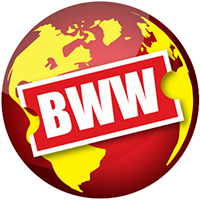 Deafinitely Theatre Release The Final Talking Hands Films As Part Of Its 20th Anniversary Celebrations

December 6, 2022

As part of its 20th Anniversary celebrations, Deafinitely Theatre, in association with Paines Plough, today release the final two films in their Talking Hands series. The short films are each performed in British Sign Language and were created as a response to the deaf experience of the coronavirus pandemic, extending Deafinitely Theatre's commitment to providing opportunities to deaf artists at a time when creative live theatre wasn't possible.
---