Latest News on John Hollingworth
John Hollingworth News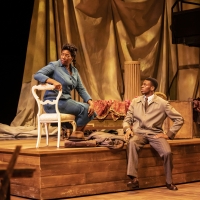 BWW Review: TROUBLE IN MIND, National Theatre
by Mert Dilek - Dec 10, 2021
It's better late than never for a neglected classic to receive a major production. American dramatist Alice Childress's 1955 play Trouble in Mind is one such work with controversial beginnings and belated revivals. If Childress had agreed to revise her play in 1955-57 to make it more palatable for a predominantly white audience, then hers would have been the first play by a Black woman to be produced on Broadway.
Photos: Inside Rehearsal For National Theatre's TROUBLE IN MIND
by Stephi Wild - Nov 8, 2021
Rehearsal imagery for Trouble In Mind by Alice Childress is released today. Opening in the Dorfman on December 2 and running until the 19 January, the production is directed by Nancy Medina with Tanya Moodie performing the role of Wiletta.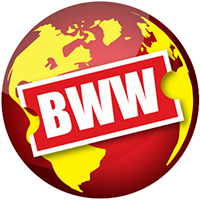 National Theatre Announces Lineup for November 2021 - February 2022
by Stephi Wild - Sep 23, 2021
The National Theatre today announces the on-sale dates of upcoming productions Trouble in Mind, Wuthering Heights and Small Island, as well as the return of daytime opening for visitors.
National Youth Theatre Announces 2020-21 Plans, Including the Latest Installment of MELT, 'THE LAST HARVEST'
by Chloe Rabinowitz - Sep 24, 2020
Paul Roseby OBE today announces National Youth Theatre's developments for the remainder of 2020 and initial plans for 2021.
BWW Review: THE SUGAR SYNDROME, Orange Tree Theatre
by Aliya Al-Hassan - Jan 29, 2020
Back in 2003, before writing the superb Enron, A Very Expensive Poison and the Emmy Award-winning TV series Succession, Lucy Prebble's first play The Sugar Syndrome made its debut at London's Royal Court. It now comes to Richmond's Orange Tree in its first major revival, in a darkly funny and thought-provoking exploration of the internet's potential to bring the most unlikely people together.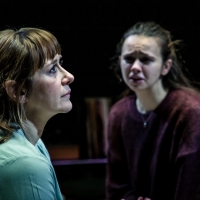 Photo Flash: First Look at THE SUGAR SYNDROME at the Orange Tree Theatre
by Stephi Wild - Jan 28, 2020
Ali Barouti, Alexandra Gilbreath, John Hollingworth and Jessica Rhodes will appear in the first major London revival of Lucy Prebble's debut play THE SUGAR SYNDROME, directed by Oscar Toeman, runner up for the JMK Award 2019 with designer Rebecca Brower.
ENDGAME Leads January's Top 10 New London Shows
by Marianka Swain - Dec 28, 2019
London is never short of temptations, whether splashy West End shows, epic dramas or bold fringe offerings. From a starry Beckett revival to Tom Stoppard and magical mishaps, here are some of this month's most eye-catching openings. Don't forget to check back for BroadwayWorld's reviews, interviews and features!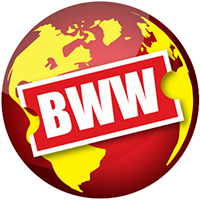 National Youth Theatre Announces Full Casting For Its 2019 Autumn REP Season Of Three Plays
by Stephi Wild - Oct 4, 2019
The National Youth Theatre (NYT) today announces full casting for its 2019 REP Season which opens this month with the London premiere of Neil Bartlett's adaptation of Great Expectations followed by an Artificial Intelligence-inspired and female-led production of Frankenstein both at Southwark Playhouse (18 October to 30 November). A third production of A Midsummer Night's Dream, will run at the Criterion Theatre (6 December to 17 January 2020) directed by Matt Harrison working in association with Kneehigh. This year's season will also see the NYT REP stage relaxed performances for the first time and features the most number of performances ever in its seven-year history. The 2019 company of 16 actors, aged 18-25, includes newcomers Guy Clark, Ella Dacres, Natalie Dunne, Jordan Ford Silver, Jamie Foulkes, Alice Franziska, Billy Hinchliff, Jadie Hobson, Bede Hodgkinson, Tiwalade Ibirogba Olulode, Julia Kass, Sarah Lusack, Jemima Mayala, Joseph Payne, Sonny Poon Tip, Raj Singh.
Scoop: Coming Up on GENTLEMAN JACK on HBO This May
by TV Scoop - May 2, 2019
Get all the scoop on Coming Up on GENTLEMAN JACK on HBO This May!

HBO to Debut GENTLEMAN JACK on April 22
by Kaitlin Milligan - Apr 2, 2019
The HBO/BBC drama series GENTLEMAN JACK begins its eight-episode season MONDAY, APRIL 22 (10:00-11:00 p.m. ET/PT) on HBO. Created, written and co-directed by Sally Wainwright ('Happy Valley,' 'Last Tango in Halifax'), and starring BAFTA Award winner Suranne Jones ('Doctor Foster,' 'Save Me'), GENTLEMAN JACK tells the story of a woman who had a passion for life and a mind for business, and bucked society's expectations at every turn.