Royal Shakespeare Company Announces 2018 Summer Season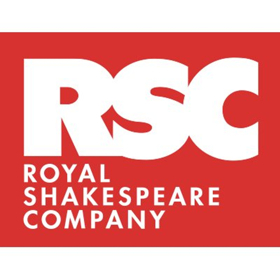 RSC Artistic Director, Gregory Doran, today announced the Summer 2018 season in Stratford-upon-Avon, and launched the fundraising campaign Stitch In Time for the restoration and redevelopment of the company's historic Costume Workshop.
He said: "Up to 3 million young people will study Shakespeare at school next year. We want them all to have a great first experience of his work, which is why we are continuing our commitment to 'Shakespeare for the Nation' by programming powerful and contemporary productions to excite a new generation of theatre-goers, launching our first ever young company and opening up our work behind the scenes.
"We announce today Next Generation ACT, our new young company with 20 gifted young people who might ordinarily find it hard to break into a career in theatre. They have the opportunity to work with us from the point they join until they are 18 years old as a member of the RSC Next Generation ACT company. We are touring right across the UK next year with three productions - Hamlet, Matilda The Musical and our new First Encounters with Shakespeare production of Julius Caesar, which will go directly into the heart of communities. We are launching a refreshed RSC Key for 16-25 year olds, reminding them they can see any performance for £5; live-streaming exclusive new events; and introducing a series of 'behind the scenes' online open days, giving everyone the opportunity to share in the creative energy and vast skills base in all areas of our work.
"Our summer season on the Royal Shakespeare Theatre stage includes three much loved Shakespeare titles - Macbeth, Romeo and Juliet and The Merry Wives of Windsor.
"Polly Findlay will direct Christopher Eccleston in his RSC debut as Macbeth, with Niamh Cusack returning to the company to play Lady Macbeth in what will be a thrillingly dark, modern production.
"Erica Whyman builds on the incredible achievements of her 2016 production of A Midsummer Night's Dream: A Play for the Nation which united 84 amateur performers, 580 children and a professional cast, with her production of Romeo and Juliet. This violent and devastating tragedy will look in the eye a generation of young people let down by their parents. Young people from our Associate Schools will play the Chorus in Stratford, alongside the professional cast. The production will then tour in 2019, with more young people joining across the country.
"Following a short revival of my production of King Lear with Antony Sher in the title role, we conclude the Royal Shakespeare Theatre season with a change of tone. Fiona Laird will direct the heart-warming comedy The Merry Wives of Windsor, with David Troughton as Falstaff, in a contemporary setting - with more than a hint of reality TV - as we continue to take audiences on our journey through Shakespeare's canon.
"In the Swan Theatre, we are programming three excitingly diverse plays, with a strong focus on leading roles for women. We open with John Webster's 1612 The Duchess of Malfi, directed by Maria Aberg, followed by The Fantastic Follies of Mrs Rich (or The Beau Defeated) written by Mary Pix, Aphra Behn's 17th century contemporary, and directed by Jo Davies. We conclude the season with a brand new musical, about that inspirational revolutionary theatre maker, Joan Littlewood. Sam Kenyon has written the book, music and lyrics for Miss Littlewood. Erica Whyman will direct the production, developed in collaboration with Theatre Royal Stratford East.
"There is something for everyone here, for the young and the young at heart."
RSC Executive Director, Catherine Mallyon, said;
"We are launching our Stitch In Time campaign today, to raise £3m to help us restore and redevelop our Costume Workshop, so we can continue to create stunning costumes for audiences around the world to enjoy.
"Costumes are essential for us to create theatre at its best. They help actors transform into their character and are integral to their performance on stage. We have the largest in-house costume-making department of any British theatre, but located in a building no longer fit for purpose. The project will provide the best facilities for costume-making, create new opportunities for apprenticeships, allow visitors to experience the workshop online and through tours, and help us provide much-needed care for our heritage Grade II listed buildings.
"We are grateful for the support of Arts Council England, which has contributed £2.1m through the Arts Lottery Fund, and are delighted to announce that we have also successfully secured initial support for a £950,000 National Lottery grant from the Heritage Lottery Fund. This is the first time that both National Lottery bodies have supported an RSC project. There are many ways for people to support the campaign at www.rsc.org.uk/stitchintime and we kick off with a fabulous Costume Jumble Sale in Stratford-upon-Avon on 23 September."
RSC Deputy Artistic Director, Erica Whyman, said:
"Next summer gives us a fantastic opportunity to continue our commitment to Shakespeare for the Nation, redefining how young people meet Shakespeare's plays and what they have to tell us about them.
"We were bowled over by the impact our tour of A Midsummer's Night's Dream: A Play for the Nation had on those who took part and those who came to watch as we traversed the UK. The potency of participation has become ever clearer to us through the 500,000 young people we now reach through partnerships with our Associate Schools and regional theatres and since we launched our Open Stages project in 2010, collaborating with local amateur groups to exchange skills and share an excitement about Shakespeare's plays.
"I want to build on that hugely positive experience, as we stage Romeo and Juliet, opening up a dialogue with young people in schools in ways we have never before been able to do.
"We will be asking young people whom they see as the Montagues and Capulets in their own communities. We will invite them to make their own prologues and share them with us, feeding their influences into the production. And we will open up our rehearsals, streaming live into the classroom, to give young people unprecedented access to how we work, exploring the text and making artistic choices. Four young people a night from our Associate Schools in the Midlands, London and each of our touring locations will have the chance to play the Chorus alongside our professional cast, celebrating the diverse talent of the UK and highlighting the revolutionary heart of this most timeless love story.
"Later in the summer, I will direct Sam Kenyon's new musical Miss Littlewood. As many of us seek new ways to engage our communities in our theatres, to ensure the political and social relevance of the arts, and to rage against attempts to take culture out of our schools and our lives, it seems timely to look back at Joan Littlewood, a woman who - if not entirely forgotten - is still not fully recognised for her unerring ability to make theatre which connected with its audience."

Season at a glance

Royal Shakespeare Theatre:
Macbeth by William Shakespeare
Directed by Polly Findlay
13 March - 22 September 2018. Press night: Tuesday 20 March, 7pm
Broadcast Live from Stratford-upon-Avon to UK cinemas 11 April 2018, with international and Encore screenings dates to follow
Shakespeare's dark tragedy of power and revenge is directed by Polly Findlay whose last RSC production was The Alchemist in 2016. Christopher Eccleston makes his RSC debut in the title role of the bloody king in this contemporary psychological thriller. His recent work includes the television series Safe House and The A Word, and Antigone at the National Theatre in 2012. He is joined by Niamh Cusack as Lady Macbeth. Niamh was last at the RSC in 1996 as Rosalind in As You Like It directed by Steven Pimlott. Niamh's recent theatre work includes The Curious Incident of the Dog in the Night-time at the National Theatre/West End, and The Winter's Tale at Shakespeare's Globe.
Romeo and Juliet by William Shakespeare
Directed by Erica Whyman
21 April - 22 September 2018. Press night: Tuesday 1 May, 7pm
Broadcast Live from Stratford-upon-Avon to UK cinemas 18 June, with international and Encore screenings dates to follow
Directed by RSC Deputy Artistic Director, Erica Whyman, and set in a world very like our own, this Romeo and Juliet is about a generation of young people born into violence and ripped apart by the bitter divisions of their parents. The most famous story of love at first sight explodes with intense passion and an irresistible desire for change, but leads all too quickly to heart-breaking consequences. Young people from RSC Associate Schools around the country will share the role of the Chorus with the professional cast. The production is designed by Tom Piper and will tour in 2019. Tour venues to be announced next year.
The Merry Wives of Windsor by William Shakespeare
Directed by Fiona Laird
4 August - 20 September 2018. Press night: Tuesday 4 August, 7pm
Broadcast Live from Stratford-upon-Avon to UK cinemas 12 September, with international and Encore screenings dates to follow
Down on his luck in the suburbs, John Falstaff plans to hustle his way to a comfortable retirement by seducing the wives of two wealthy men. Unknown to him, it's the women of Windsor who really pull the strings, orchestrating Falstaff's comeuppance amidst a theatrical smorgasbord of petty rivalries, jealousies and over-inflated egos. For a fat Englishman, a Welshman and a Frenchman, the only way is Windsor... Fiona Laird makes her directing debut for the RSC and David Troughton takes on the role of Falstaff after his acclaimed Titus Andronicus this summer as part of our ROME MMXVII season.
King Lear by William Shakespeare
Directed by Gregory Doran
23 May - 9 June 2018
Antony Sher reprises his "unbearably moving" (Guardian) performance in the title role of this acclaimed production which was first seen in the Royal Shakespeare Theatre and at the Barbican in 2016. It returns to the Royal Shakespeare Theatre after an international tour.
Swan theatre:
The Duchess of Malfi by John Webster
Directed by Maria Aberg
1 March - 4 August 2018. Press night: Thursday 8 March, 7pm
Written in 1612, this macabre tragedy by Webster is loosely based on events that occurred between about 1508 and 1513. In an attempt to prevent the fiercely independent Duchess from marrying the man she loves, her brutally corrupt brothers go on a disturbing quest to destroy her. Remarkable for its inventive and grotesque violence, yet full of dark humour, this violent revenge tragedy asks how anyone can survive in a world where masculinity has become toxic.
The Fantastic Follies of Mrs Rich (or The Beau Defeated) by Mary Pix
Directed by Jo Davies
22 March - 16 June 2018. Press night: Tuesday 3 April, 7pm
Mrs Rich, a wealthy widow, aspires to rub shoulders with the great and good and perhaps even gain a title. Unfortunately, she's not the only one after Sir John Roverhead!
Unlike her 17thC contemporary female playwright, Aphra Behn, Mary Pix has been almost lost to history. But like Behn's The Rover, which enjoyed sell-out success in the Swan in early 2016, Pix's comedy of manners combines mischief-making and mind-bending plot twists with a sharp satirical and distinctly female wit. Her colourful cast of characters dupe and dissemble as the intrigue builds: will Mrs Rich ever squeeze her way into high society?
Jo Davies returns to the RSC to direct, after her production of The Roaring Girl in the Swan Theatre kicked off our Roaring Girls season of plays in 2014.
Miss Littlewood, book, music and lyrics by Sam Kenyon
Directed by Erica Whyman
22 June - 4 August. Press night: Tuesday 3 July, 7pm
Joan Littlewood was the anarchic revolutionary of 20th Century Theatre. Born into poverty, she raged her way to have lasting influence on British culture. Anti-establishment, communist, visionary, rude and glorious, Joan fired the imagination of a generation. Her unique Theatre Workshop was responsible for a raft of successes including Oh, What A Lovely War!, A Taste of Honey and The Hostage, and breathed new life into the then-derelict Theatre Royal Stratford East . This new musical of Joan's life story, told with her own uncompromising candour, reveals a mighty love story at its heart.
RSC Deputy Artistic Director, Erica Whyman, directs this new musical with book, music and lyrics by Sam Kenyon, who recently composed music for the RSC's Vice Versa, and previously for A Midsummer Night's Dream: A Play for the Nation in 2016, and The Christmas Truce in 2014. The RSC is delighted to have been developing Miss Littlewood in collaboration with Theatre Royal Stratford East.
THE other place Summer Mischief Festival
28 May - 23 June 2018
Three new RSC commissions are showcased during the next festival of new writing alongside a programme of events in The Other Place. Details announced in early 2018.
NEXT GENERATION
20 young people aged 12-16 form the RSC's first ever young acting company, Next Generation ACT, one strand of RSC Next Generation, a unique talent development programme that gives gifted young people from disadvantaged backgrounds the opportunity to gain experience in acting, directing or backstage and explore whether a career in the theatre is for them (for further details see RSC Education release).
EVENTS & EXHIBITIONS
The RSC will create a new wide-ranging programme of online, interactive and live-streamed events, giving insights into the company's work and life behind the scenes. Showcasing the huge range of skills and the diversity of the three auditoria in Stratford-upon-Avon, these include two online 'Open Days', giving access to areas rarely seen by the public and hosted by guest presenters and members of the RSC Key. The Company continues a regular programme of paid-for and free activities in Stratford, including special events around Shakespeare's Birthday and Midsummer.
ON TOUR, around the country:
FIRST ENCOUNTERS WITH SHAKESPEARE Julius Caesar
Directed by Marieke Audsley
31 January - 24 March 2018
RSC Education is taking its work out to partner theatres, schools and venues across the country, giving young people the chance to be part of the action, rehearsing their contributions in parallel with the professional cast.
First Encounters with Shakespeare: Julius Caesar is an abridged version of Shakespeare's play created for young people and their families who may be seeing Shakespeare for the first time.
Signalling a departure from traditional touring, young audiences will be actively engaged in the show before it reaches their school hall or local theatre. They will 'complete' the play at each performance as 'Citizens of Rome', writing songs to welcome Caesar to the citadel (which they will teach to The Acting Company) and making part of the set.
Schools around the country will go into rehearsals at the same time as the professional Company. The first time they meet will be on the day of the performance. Each rehearsal room will share information with the other about the play and about the controversial leader who divides a nation.
This live and ongoing engagement gives students a direct investment in the production and includes an invitation to their parents and members of the local community to see the production at the school or their local theatre, in line with the RSC's aim that First Encounters' productions surprise, enthral and inspire newcomers to Shakespeare and live theatre.
The production runs from 31 January until 24 March 2018 in schools and regional theatres in Stratford-upon-Avon, Warwickshire, London, Staffordshire, Bradford, County Durham, Newcastle upon Tyne, Hull, Kent, Birmingham and Northampton (see RSC Education release for further details).
HAMLET by William Shakespeare
Directed by Simon Godwin
26 January to 31 March 2018
As previously announced, Simon Godwin's acclaimed production embarks on a UK tour, with Paapa Essiedu returning to play the title role.
During the tour, the production is accompanied by a series of practical workshops and online resources, allowing students to post their thoughts and advice to the play's characters, as well as conferences and events which explore how the play relates to the lives of young people today (see RSC Education release for further details).
More tour details here: https://www.rsc.org.uk/hamlet-tour-2018/ Further casting to be announced and international tour dates.
MATILDA THE MUSICAL UK AND IRELAND TOUR written by Dennis Kelly, with music and lyrics by Tim Minchin
Directed by Matthew Warchus
5 March 2018 onwards
As previously announced, the multi-award winning musical, which has now been seen by over 7 million people across more than 60 cities worldwide, will embark on a tour of theatres around the UK and Ireland. Seven venues are currently on sale, with more to be added in 2018, which will run alongside the continuing West End production.
Inspired by Roald Dahl's beloved book, Matilda The Musical premiered at the RSC's Courtyard Theatre in Stratford-upon-Avon in November 2010, before transferring to London's West End in October 2011, where it opened to rave reviews. Winner of 86 major international awards, including 16 for Best Musical, the show is now the longest running production to play at London's Cambridge Theatre.
The tour will be complemented by a comprehensive RSC education programme, which invites schools to apply for one of 50 places as Change My Story Champion Schools.
Change My Story has been developed individually with tour venues and includes a national search for up to 50 Change My Story Champion Schools who will work with the RSC and their regional theatre to stage a special 45-minute edit of Matilda The Musical as their school play. Any state-maintained school can apply, which involves committing to a two-year programme of creative work, including professional development and training opportunities for teachers and collaboration with five other local schools to share skills and knowledge (see RSC Education release for more details). http://uk.matildathemusical.com/tour. Further tour venues and dates to be announced in early 2018
LIVE FROM STRATFORD-UPON-AVON
Our series of productions, broadcast live from the Royal Shakespeare Theatre in Stratford-upon-Avon to cinemas around the country and internationally, continues next year, with Trafalgar Releasing as our worldwide distribution partner:
Macbeth
Broadcast live to UK cinemas 11 April 2018; international and Encore dates to follow. Free broadcast to schools on 26 April.
Romeo and Juliet
Broadcast live to UK cinemas 18 June 2018; international and Encore dates to follow Free broadcast to schools in September 2018 (date TBC).
The Merry Wives of Windsor
Broadcast live to UK cinemas 12 September; international and Encore dates to follow

Related Articles View More UK / West End

Stories

Shows
More Hot Stories For You