Latest News on Tom Piper
Stage Credits
Productions
[West End, 2020]
Designer
[West End, 2018]
Designer
[West End, 2014]
Designer
[West End, 2008]
Scenic Designer
Costume Designer
[West End, 1998]
Production
Stage
Productions
[West End, 2020]
Designer
[West End, 2018]
Designer
[West End, 2014]
Designer
[West End, 2008]
Scenic Designer
Costume Designer
[West End, 1998]
Production
Tom Piper Awards and Nominations
Olivier Awards - 2009 - Best Costume Design

Tom Piper The Histories
Olivier Awards - 2009 - Best Set Design
Tom PiperThe Histories
Tom Piper News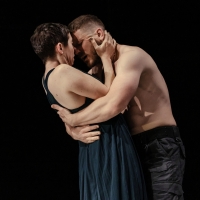 BWW Review: GIRL ON AN ALTAR, Kiln Theatre
by Cindy Marcolina - May 26, 2022
The Greeks seem to be trending at the moment. Last year TikTok went mad for Madeline Miller's book Song of Achilles, Ivo van Hove brought his mash-up of myths to the Barbican at the start of the month, and the Almeida's latest project is being compared to a Greek masterpiece. London seems to be in a blood-thirsty mood these days and now the Kiln joins in.
Kiln Theatre Announces Full Cast For Marina Carr's GIRL ON AN ALTAR
by Stephi Wild - Apr 12, 2022
With Chinonyerem Odimba and Ben and Max Ringham's Black Love currently running at the theatre, Kiln Theatre, in a brand-new partnership with the Abbey Theatre, today announces the full cast for Marina Carr's Girl on an Altar. Annabelle Comyn directs Nina Bowers (Cassandra), Daon Broni (Aegisthus), Jim Findley (Tyndareus), Kate Stanley Brennan (Cilissa), David Walmsley (Agamemnon) and Eileen Walsh (Clytemnestra).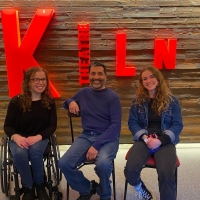 Kiln Theatre Announces Artistic Team Appointments
by Stephi Wild - Mar 11, 2022
Kiln Theatre's Artistic Director Indhu Rubasingham today announces new appointments to the theatre's core artistic team – Amit Sharma as Associate Director, Amy Trigg as the Peggy Ramsay Foundation / Film4 Awards Scheme Playwright, and Pip Terry as Kiln's new Resident Assistant Designer.
BWW Review: THE CHILD IN THE SNOW, Wilton's Music Hall
by Cindy Marcolina - Dec 3, 2021
It doesn't take much for Wilton's Music Hall to be atmospheric. The Victorian building, with its balcony, stripping paint, and heartbreakingly beautiful cast-iron pillars, lends itself very well to Christmas ghost stories. All of this, combined with Tom Piper's ambitious set design and Hayley Egan's overachieving projections, seems like the perfect production for the theatre's festive comeback. Too bad The Child In The Snow is a tonally confused and intensely unengaging project.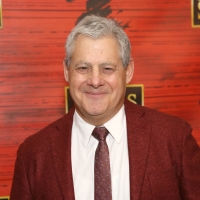 Mountview Names New Theatre 'The Mack' In Honour Of Sir Cameron Mackintosh
by Stephi Wild - Sep 20, 2021
London's Mountview Academy of Theatre Arts today announced that its main theatre is to be known as The Mack, in honour of Sir Cameron Mackintosh's long-standing support for Mountview which included a generous gift of £1 million to complete the building of the theatre that will now bear his name.
Debbie Chazen To Star In The World Premiere Of THE CHILD IN THE SNOW At Wilton's Music Hall This Christmas
by Chloe Rabinowitz - Sep 14, 2021
Wilton's Music Hall today announced that Debbie Chazen will star in its Christmas production The Child In The Snow, a thrilling, eerie and ultimately uplifting new adaptation of Elizabeth Gaskell's Victorian ghost story 'The Old Nurse's Tale' brimming with festive magic and mystery, created by award-winning author Piers Torday.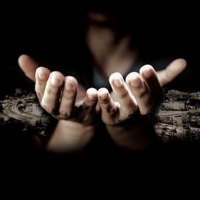 Coventry City Of Culture Trust and The Royal Shakespeare Company Will Present a New Co-Production, FAITH
by Stephi Wild - Jul 30, 2021
Tickets, which are free, will be available to book for pre-registered audiences on Friday 20th August, with general on-sale on Friday 27th August. Casting information to be confirmed. Learn more about the production here!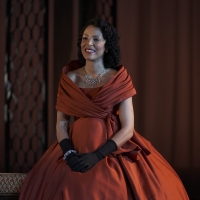 Photo Flash: First Look at RSC's THE WINTER'S TALE, Part of BBC LIGHTS UP; Broadcast Dates Announced
by Chloe Rabinowitz - Apr 14, 2021
A filmed adaptation of The Winter's Tale will be broadcast on BBC Four on Sunday 25 April 2021 at 7pm, celebrating Shakespeare's birthday weekend and marking the first time in RSC history that a production will have a televised World Premiere.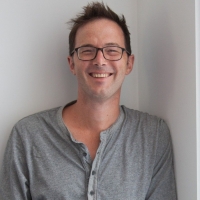 Guest Blog: The Designer Tom Piper on Helping Nurture the Next Generation
by BWW Staff - Apr 6, 2021
Tom Piper is at the forefront of British stage design, having worked over the years for a sizable swathe of theatres up and down the UK. Piper had a long and fruitful association with the Royal Shakepeare Company as well as a longstanding relationship with Indhu Rubasingham, artistic director of the Kiln, where he is that playhouse's new associate designer, Among his initiatives at the Kiln has been the launch of two nine-month resident assistant designer positions so as to abet people early in their careers.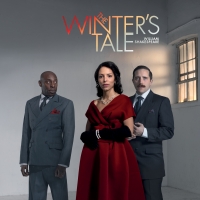 RSC Announces BBC Broadcast of THE WINTER'S TALE and Return to Live Performances With THE COMEDY OF ERRORS
by Chloe Rabinowitz - Mar 11, 2021
With the one-year anniversary of theatres being forced to close in sight, the Royal Shakespeare Company has announced that audiences will now get the chance to see The Winter's Tale and The Comedy of Errors, two of its postponed 2020 major Shakespeare productions.
Tom Piper Videos
VIDEO: Playwright Stef Smith Talks NORA: A DOLL'S HOUSE Ahead of Young Vic Run
by Stage Tube - Feb 4, 2020
Nora: A Doll's House comes to the Young Vic beginning 6 February!
Tom Piper Frequently Asked Questions
What awards has Tom Piper been nominated for?
Best Costume Design (Olivier Awards) for The Histories and Best Set Design (Olivier Awards) for The Histories .
What awards has Tom Piper won?
Best Costume Design (Olivier Awards) for The Histories.