Latest News on Maria Aberg
Latest News on Maria Aberg
Stage Credits
Productions
[West End, 2019]
Director
[West End, 2018]
Director
Maria Aberg News
Projekt Europa & Mercury Theatre Announce Projekt Elevate Beneficiaries
by A.A. Cristi - Apr 19, 2022
PROJEKT EUROPA and Mercury Theatre have announced plans to commission works from migrant theatre makers Ailin Conant, Sacha Plaige and Andreea Tudose as part of PROJEKT ELEVATE.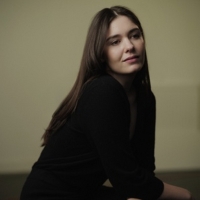 Jermyn Street Theatre Announces Winner Of Woven Voices Prize For Playwriting
by Stephi Wild - Apr 5, 2022
Today, Jermyn Street Theatre has announced the winners of two major initiatives promoting underrepresented theatremakers: the Woven Voices Prize for Playwriting in collaboration with Woven Voices, and the 2022 cohort of Creative Associates. The winner of the first Woven Voices Prize, dedicated to celebrating and platforming migrant playwrights, is Kazakhstan-born  Karina Wiedman (video here) with her play The Anarchist.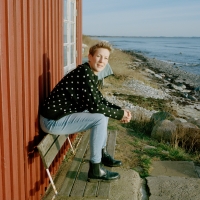 Maria Aberg's PROJEKT EUROPA Announced As Resident Company
by A.A. Cristi - Mar 15, 2021
The Marlowe in Canterbury has announced that Maria Aberg's PROJEKT EUROPA will become a Resident Company at the theatre, creating and premiering work in the heart of Kent.
Northern Stage Postpones Autumn Productions and Reveals Plans For Christmas
by Stephi Wild - Jul 17, 2020
Following the latest government advice, Northern Stage will postpone its autumn season productions Red Ellen, The Invisible Man and Gatsby, and Christmas shows The Sorcerer's Apprentice and The Hey Diddle Diddle Christmas Spectacular from Kitchen Zoo.
Nottingham Playhouse Launches The Amplify Podcast
by Stephi Wild - Apr 21, 2020
Nottingham Playhouse has released the first three episodes of a new podcast series that will explore the careers, processes and lockdown experiences of nationally and internationally renowned artists.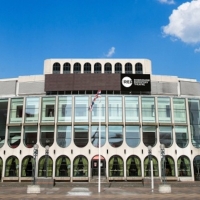 SOMETHING ROTTEN!, BREAKFAST ON PLUTO & More Announced For Birmingham Rep's New Season
by Marianka Swain - Mar 9, 2020
Birmingham Repertory Theatre's Artistic Director, Sean Foley, alongside Executive Director, Rachael Thomas, and Deputy Artistic Director, Amit Sharma today announced their first full season of work for the theatre.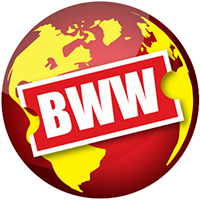 English Touring Theatre Announce 2020 Programme
by Stephi Wild - Feb 28, 2020
This year begins with the UK première of Kate Attwell's Testmatch, a co-production with Theatre Royal Bath exploring power, history, colonialism, gender and sexuality a?" all through the lens of women's cricket. The creative team, today announced, includes Nicole Charles (Director), Camilla Clarke (Design), Jess Bernberg (Lighting Design), Max Pappenheim (Sound Design), Chris Whittaker (Movement Director), Amy Ball (Casting Director) and Aysha Kala (Assistant Director). Charles directs Komal Amin, Subika Anwar-Khan, Bessie Carter, Sally Messham, Lotte Rice and Tripti Tripuraneni.
The Royal Shakespeare Company (RSC) Will Be Returning to The Marlowe Theatre
by Stephi Wild - Jan 3, 2020
The RSC visit the Canterbury venue with As You Like It, The Taming Of The Shrew and Measure For Measure between Wednesday 29 January and Saturday 8 February. It is the first time the RSC has performed three plays in repertoire at the theatre.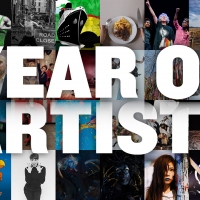 Bristol Old Vic Announces Full 2020 Programme 'Year Of Artists' Headlined By Mark Rylance
by Stephi Wild - Nov 14, 2019
Bristol Old Vic today launched its 2020 programme of work, Year of Artists a?" shining a spotlight on the role of artists in a changing world, and celebrating creativity in us all. Work from some of the most incredible talent in British theatre today (from Emma Rice, Sally Cookson, Joel Horwood and Maria Aberg) sits alongside dazzling new writers and artists (such as Ross Willis and Miranda Cromwell) and opportunities for everyone from across the region, regardless of age, experience or background, to get creatively involved.
BWW Review: [BLANK], Donmar Warehouse
by Debbie Gilpin - Oct 18, 2019
Alice Birch's [BLANK] comprises 100 scenes, any number of which can be selected and performed in any order a?" it's all in the hands of the creative team. For Maria Aberg's production at the Donmar Warehouse, an all-female company has been cast and 22 of the scenes have been pulled together. The common thread between all of the scenes is the experience of women in the criminal justice system, whether they work for it, are in prison themselves, or are victims of crime.