Moraghan, Dooley and Stocks To Join Cast Of LENNON'S BANJO
Mark Moraghan, Stephanie Dooley and Alan Stocks have been confirmed to join the cast of Lennon's Banjo, joining fellow actors Eric Potts, Jake Abraham, Lynn Francis and Roy Carruthers in a comedy play that is already making headlines around the world. Lennon's Banjo makes its world stage premiere at Liverpool's Epstein Theatre in April.
The cast includes former Beatles' drummer Pete Best, who will play himself during three special performances of the show's two-week run.
Produced by Pulse Records Ltd in association with Bill Elms, Lennon's Banjo opens at the Epstein Theatre on Tuesday 24 April, continuing through until Saturday 5 May. Tickets are on sale now.
Lennon's Banjo is written by Rob Fennah, who will also co-produce the show. No stranger to theatre, Fennah wrote the stage play adaptation of Helen Forrester's Twopence to Cross the Mersey which has enjoyed success spanning 20 years.
The show is about a quest to find the holy grail of pop memorabilia - the first instrument John Lennon learned to play, which has been missing for 60 years and is now worth millions to whoever finds it.
Set in present day Liverpool, Lennon's Banjo is based on the 2012 novel Julia's Banjo written by Rob Fennah and Helen A Jones. The production will be directed by Mark Heller.
Mark Moraghan is widely known for his TV roles in Holby City, Brookside, and most recently in Coronation Street and Emmerdale. He will play Joe. Theatre credits include Twopence to Cross the Mersey, You'll Never Walk Alone, One Night In Istanbul, Priscilla Queen of the Desert, My Fair Lady, and Macbeth. He has also appeared on Celebrity Masterchef, and is the narrator of children's TV show Thomas the Tank Engine.
Actress and singer Stephanie Dooley will play Cheryl. Her stage credits include the recent run of Rita Sue and Bob Too at the St Helens Theatre Royal, and leading lady roles in pantomimes nationwide including Peter Pan, Snow White, Cinderella, Dick Whittington, and Jack and the Beanstalk. Stephanie's TV appearances have included Emmerdale, The Royal, and Casualty. She also appeared in recent feature films The Hunters Prayer and Name of the Game.
Appearing in the role of Sid is Alan Stocks. His TV credits include Doctors, Moving On, Wire In The Blood, The Bill, and Heartbeat. A regular on the Liverpool theatre circuit, he has appeared in shows including Scouse of the Rising Sun, Night Collar, A Midsummer Night's Dream, A Streetcar Named Desire, Twelfth Night, Dirty Dusting, Tartuffe, and Flint Street Nativity.
Pete Best was The Beatles' drummer between 1960 and 1962, playing more than 1,000 live performances including nightclubs and dance halls in both Liverpool and Hamburg. He recorded 27 songs as a Beatle, and he also played The Beatles' very first show in Liverpool at the Casbah Coffee Club.
The ex-Beatle will appear as himself in Lennon's Banjo in three performances - the 2.30pm and 7.30pm shows on Wednesday 25 April, and the 7.30pm show on Saturday 5 May.
It was John Lennon's mother, Julia Lennon, who introduced him to the world of pop music, teaching him to play rock and roll on a banjo, given to her by John's grandfather.
Lennon often recounted how he would sneak off to visit his mum, who lived only a few miles away. There, he would learn to play songs like 'That'll Be The Day'. He has been quoted as saying: "Mum would sit there with endless patience until I managed to work out all the chords."
On 9 October 1957, a young John Lennon turned 17. It was the last birthday he would spend with his mother, Julia, who was killed the following summer in a road traffic accident. This year marks the 60th anniversary of Julia's death and the banjo's disappearance.
Mysteriously, the banjo went missing shortly after Julia's death and no-one has set eyes on it since. One thing is certain though, if it did resurface it is estimated to be worth in the region of five million pounds.
Co-Producer Bill Elms commented: "We are very excited to announce a further three cast members to join the already strong line-up. Together, the cast along with special guest appearances from former Beatles' drummer Pete Best, is going to make Lennon's Banjo the show of 2018 you will not want to miss."
So where do the facts end and the fiction begin? Everything will be revealed in this intriguing, colourful and fast-paced comic caper.
For more info visit www.lennonsbanjo.com
The Beatles became the biggest music phenomenon of the 20th century and Pete Best was the group's drummer from 1960-1962. Pete joined the Silver Beatles in August 1960 prior to the group's first venture abroad to take up a residency playing in Hamburg - Germany on the notorious Reeperbahn. It was here they became the Beatles, dropping the silver from their name. And it was in Hamburg playing eight hours a night, seven nights a week for five months a fledgling group became a force that would eventually and literally shake the world. Pete Best played over 1,000 live performances including both night clubs and dance halls in Liverpool and Hamburg. He recorded 27 songs as a Beatle for, Polydor Records, BBC Sessions, Decca Sessions and Parlophone-EMI. Songs you no doubt know, My Bonnie, Love Me Do and PS-I Love You. Pete played their first show in Liverpool at the Casbah Coffee Club and over 200 performances at the Cavern Club. Pete was a Beatle when Beatlemania began, when they were first referred to as the Fab Four, when Brian Epstein signed them, when they transitioned from leathers to suits and quiffs to mop tops, and becoming officially recognised as Liverpool's No 1 group in the Mersey Beat Poll prior to being signed to Parlophone Records by record producer George Martin. In August 1962, in what remains a Rock 'n' Roll enigma Pete was dismissed from the group. Eight weeks later they hit the record charts in Britain. No reason for his dismissal was ever given.
Since the Beatles, Pete has recorded and released records and CDs for Decca Records, Cameo Records, Cherry Red Records and Splash Records. He has completed three world tours. TV appearances range from Ready Steady Go to Letterman and Oprah Winfrey. A cameo in the film The Rocker. Written three books one of which, 'The Beatles, The True Beginnings' became a best seller. But, a highlight was having ten of the tracks he played on included in one of the largest selling albums of all time the multi-platinum 'Beatles Anthology.'
There have only ever been six people in the world who could call themselves a BEATLE and Pete Best is one of them.
Born September 1958, Rob Fennah joined his first band, Buster, in 1974. Two years later the group signed to RCA Records and had numerous hits in Japan, Europe and Australia. By the age of 18, Rob had written his first hit and received a gold album and a number of best-seller awards. He has performed at some of the world's most prestigious venues including: The Sydney Opera House, Australia and The Budokan, Tokyo. In 2014, The British Embassy in Tokyo published a list of the most successful top 25 UK bands in Japan since the Beatles. Rob's band, Buster, was one of them. In 1984 Rob teamed up with his brother Alan and formed a new band, Alternative Radio. They were the first artists to sign to EMI's re-launched Parlophone record label (made famous by The Beatles).
A meeting with author Helen Forrester in 1992 resulted in Rob's adaptation of her most famous work, Twopence To Cross The Mersey. As a musical it grossed over 2 million at the Liverpool Empire Theatre and the recent smash-hit stage-play version has been touring the UK. Rob's new stage play, Lennon's Banjo, tells the story of a Beatles fan who unearths a clue to solving the greatest mystery in rock history - the whereabouts of John Lennon's first musical instrument which has been missing for 60 years. The play is adapted from the novel 'Julia's Banjo' by Rob Fennah & Co-Author Helen A Jones.
Rob is currently working on the stage sequel to Twopence To Cross The Mersey. Entitled, By The Waters Of Liverpool it will premiere at the Liverpool Empire Theatre in October 2018.
More Hot Stories For You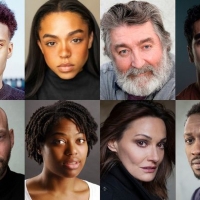 Donmar Warehouse Announces Cast For the World Premiere of Diana Nneka Atuona's TROUBLE IN BUTETOWN

December 2, 2022

Artistic Director Michael Longhurst and Executive Director Henny Finch have announced the casting for Diana Nneka Atuona's Trouble in Butetown. Tinuke Craig directs Samuel Adewunmi, Rita Bernard-Shaw, Ifan Huw Dafydd, Zaqi Ismail, Gareth Kennerley, Bethan Mary-James, Sarah Parish and Zephryn Taitte.
---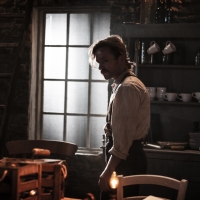 Photos: First Look at WICKIES: THE VANISHING MEN OF EILEAN MOR at Park Theatre

December 2, 2022

All new production photos have been released for Wickies: The Vanishing Men of Eilean Mor at Park Theatre.  Written by Paul Morrissey, Wickies: The Vanishing Men of Eilean Mor, opened at the Park Theatre on St Andrew's Day, Wednesday 30th November 2022.
---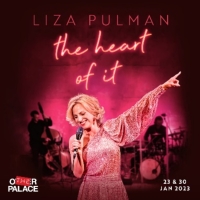 Liza Pulman Brings THE HEART OF IT to The Other Palace Next Month

December 2, 2022

Singer, actress and comedienne Liza Pulman will bring her acclaimed tour de force The Heart of It to The Other Palace in 2023, with performances on Monday 23 and Monday 30 January.
---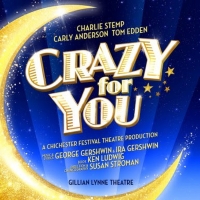 CRAZY FOR YOU Transfers To The West End in June 2023, Starring Charlie Stemp, Carly Anderson, and Tom Edden

December 2, 2022

The smash hit Chichester Festival Theatre Production of Crazy For You will transfer to the West End next year. Susan Stroman's celebrated new production of the classic Gershwin musical, which played a sold-out season in Chichester this summer, will transfer to London next year.
---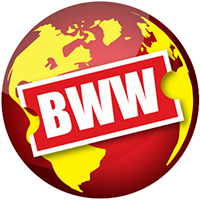 Ardent Theatre Presents STRIKE! at Southwark Playhouse Next Year

December 2, 2022

Kate Saxon directs Tracy Ryan's extraordinary account of the Dunnes Stores Anti-Apartheid Strike which took place in Dublin from 1984 to 1987.  This action would play a pivotal role in world history with Ireland becoming the first Western European state to ban South African imports and ultimately leading to the fall of the apartheid regime.
---