Margaret Casely-Hayford Appointed As Chair Of Shakespeare's Globe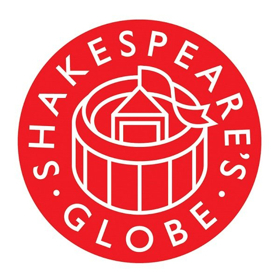 The Board of Shakespeare's Globe has appointed Margaret Casely-Hayford as its new Chair. The Globe is recognised internationally as the authority on Shakespeare's work in performance. Its operation includes the iconic Globe Theatre, candlelit Sam Wanamaker Playhouse, exhibition and tour, as well as extensive education resources and research. Commercial and development activities contribute to the organisation's £27 million turnover, which continues to operate without annual public subsidy. Margaret Casely-Hayford takes over from Lord Bichard, who has served three years as Chair and ten years as a Trustee.
Margaret has a breadth of experience spanning the commercial, charitable and public sectors. She is currently Chair of ActionAid UK, appointed in 2014. The charity is dedicated to relief of poverty and to education, with a specific focus on the establishment and promotion of the rights of women and girls. Previously she was a Government appointed non-executive director of NHS England (2010 - 2014). Other Government appointments include being a Special Trustee for eight years of Great Ormond Street Hospital Charity and Trustee of the Geffrye Museum. She is also non-executive director of the Co-op Group.
Margaret is involved with a number of education organisations, including being Chair of the advisory board of start-up Ultra Education, which teaches entrepreneurial skills to children from primary school upwards. She is a Patron of the Sir John Staples Society and supports London Music Masters, which both seek to encourage cultural and music education in state schools. Most recently in May 2017, she was appointed as Chancellor of Coventry University.
Previously, Margaret worked for nine years as Director of Legal Services and Company Secretary for the John Lewis Partnership plc, where she also operated as senior legal and compliance advisor to the Executive Chairman and Senior Management of the Partnership group. Prior to that, she worked for twenty years as a solicitor and was a partner at the global law firm, Dentons.
Margaret Casely-Hayford said: "I've always disliked seeing the arts weaponised and used as a tool to carve out and perpetuate the distance between the privileged and everyone else. So, it is an honour and a joy to be at the helm of an organisation that strives to make sure that its rich cultural heritage is accessible and available to all."
Neil Constable, Chief Executive of Shakespeare's Globe, said: "I am thrilled to be welcoming Margaret as our new Chair of the Board. With a wealth of experience in senior roles across the private and public sectors, she has an excellent understanding of the needs of a complex organisation with international profile and reach. Her mixture of legal, business and charitable expertise will be enormously valuable to us. After thirteen years of service, including three as our Chair, I'd like to thank Lord Bichard for his dedication to the Globe."
Iraj Ispahani, Deputy Chair of Shakespeare's Globe and leader of the Appointment Panel, said: "Margaret brings to the Globe a distinctive blend of commercial and charitable experience underpinned by a commitment to education and a love of Shakespeare. Her strategic vision, governance experience and commitment to diversity and inclusion will be of great benefit to the entire Globe family. Having seen the Globe evolve over the past 25 years, I am confident that Margaret is the right leader for us today and I am delighted that she is joining us."