Dance Umbrella Announces Artists Selected For FOUR BY FOUR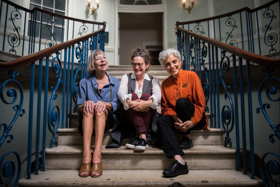 Dance Umbrella, London's flagship festival of international dance, is currently celebrating its 40th anniversary. To mark this milestone DU launched Four by Four - a programme inspired by the festival's four decades of artistic growth, a way of moving forwards by looking back.
All three of DU's Artistic Directors, Val Bourne CBE, Betsy Gregory and Emma Gladstone have invited an established artist from their time at the helm to nominate a 'choreographer of the future'. Anne Teresa de Keersmaeker, Stephen Petronio, Akram Khan and Rocío Molina have each nominated a young, up-and-coming choreographer to receive funding from Four by Four to create a show that will be performed in future festivals.
Over the years DU has gone on to provide an astonishing eighty artists with essential funds to make shows, acting as a catalyst by investing in their visions and enabling audiences to see truly pioneering dance. DU's belief in the power of helping artists in this way still burns bright and Four by Four is a celebration of this legacy as the festival looks to the next forty years and beyond
In Dance Umbrella's first decade (1978-1988) choreographers such as Anne Teresa de Keersmaeker, Trisha Brown, Merce Cunningham, Compagnie Cré-Ange, Steve Paxton and Mark Morris were among the International Artists invited to perform in London, together with the UK's Siobhan Davies, MAAS Movers, Rosemary Butcher, Richard Alston, Michael Clark, Jonathan Burrows and Shobana Jeyasingh among many, many more.
JON MAYA SEIN (selected by Rocío Molina) began his career at the age of six in the traditional Basque dance group Ereintza Dantza Taldea, in his hometown Errenteria. As a solo dancer, he was Champion of Euskadi de Aurresku (traditional dance of the Basque Country) seven times between 1997 and 2005.
In 2002 Maya Sein created the Kukai Dance Company, with a view to create contemporary shows that fuse traditional Basque dance with other styles. Previous collaborations have included work with theatre director Mireia Gabilondo for Tanttaka Teatroa, and with choreographers such as Marcos Morau, Sharon Fridman, Cesc Gelabert, Israel Galván and Brodas Bros. He also works as a Basque dance detaure at the Errenteria School of Music and Dance.
MYTHILI PRAKASH (selected by Akram Khan) is recognized internationally as one of the foremost young exponents of Bharata Natyam, the classical dance form of India. Born and raised in Los Angeles, CA, she trained with her mother dancer Viji Prakash, and is currently mentored by dancer/choreographer Malavika Sarukkai. She performed her solo debut at the age of eight and has since performed extensively in the United States, Mexico, Canada, United Kingdom, Scotland, France, Singapore and India.
Prakash's solo full length choreographies include Stree Katha (2005), Yamuna (2007), Seasons of Love (2009), Chandalika (2010), AIKYA - through the voice of Akka Mahadevi (2010), and JWALA-Rising Flame (2015). She has also collaborated with musician Anoushka Shankar in Svatantrya (2009), writer/director Gowri Ramnarayan in Yashodhara (2012), and her brother/musician Aditya Prakash in MARA (2013).
Prakash is the recipient of the "Creation to Performance" Grant from the Irvine Foundation, the "Artistic Innovations Grant" from the Center for Intercultural Performance, and numerous accolades in India. She has worked with Director Ang Lee in the film Life of Pi and was featured on NBC's Superstars of Dance, introducing her rich art form to audiences around the world.
GEORGIA VARDAROU (selected by Anne Teresa de Keersmaeker) graduated from the State School of Dance in Athens before further training at P.A.R.T.S. in Brussels, with a scholarship from the Greek State Scholarships Foundation. After her graduation in 2008 she started working as a dancer with the choreographer Salva Sanchis, and was part of all his productions from 2008 until 2012. Vardarou has also worked as a dancer with Marc Vanrunxt (Kunst/Werk), Cecilie Ullerup Schmidt, Lance Gries and Anne Teresa de Keersmaeker (Rosas).
As a choreographer, Vardarou first committed to a piece of research on personal movement and the content that this carries, the short solo Hardcore Research on Dance in 2011. In 2013 she choreographed her first full-length group piece Phenomena. Vardarou joined Anne Teresa de Keersmaeker's company Rosas in 2014 and worked with them until 2016, when she created her next group piece New Narratives.
Varadou lived, studied and worked in Brussels for 13 years before relocating to Barcelona in 2017 where she is a frequent resident at La Caldera and was part of the network [DNA] Departures and Arrivals from 2013 to 2018.
ABBY ZBIKOWSKI (selected by Stephen Petronio) created her company Abby Z and the New Utility in 2012 with a view to experiment with the choreographic possibility of the body being pushed beyond its perceived limits. Zbikowski works to create a new movement lexicon that works towards triangulating dancing/moving bodies across multiple cultural value systems simultaneously.
She received the 2017 Juried Bessie Award for the use of her "unique and utterly authentic movement vocabulary in complex and demanding structures to create works of great energy, intensity, surprise, and danger." Zbikowski is an inaugural Caroline Hearst Choreographer-In-Residence at the Lewis Center of the Arts at Princeton University (2017-2019) and has been in residence at Bates Dance Festival, American Dance Festival, and the STREB Lab for Action Mechanics. She has studied intensively at Germaine Acogny's L'École de Sables in Senegal, and holds a BFA in dance from Temple University and an MFA in dance from The Ohio State University.
More information about how to donate and support for Four by Four can be found at www.danceumbrella.co.uk/supportus.
More Hot Stories For You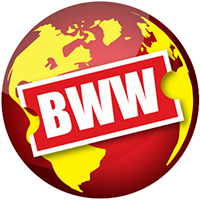 The Royal Ballet Celebrates Christmas With The Return Of THE NUTCRACKER

November 28, 2022

Nothing says Christmas quite like The Nutcracker, and this year The Royal Ballet celebrates the festive season with this perennial favourite. Peter Wright's much-loved production of the 19th-century classic received its premiere in 1984 and has become a staple of The Royal Ballet's repertory.
---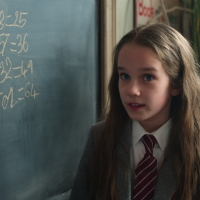 MATILDA THE MUSICAL Film Tops UK Box Office in Opening Weekend

November 28, 2022

The film adaptation of Matilda: The Musical topped the UK box office in its opening weekend. The film earned about 50% more than Black Panther: Wakanda Forever, which took second place.
---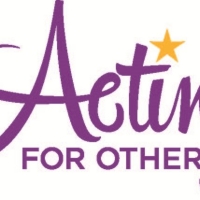 Acting For Others Announces ONE NIGHT ONLY at The Ivy, Featuring Adjoa Andoh, Annette Badland, Jim Carter, and More!

November 28, 2022

Theatrical charity Acting for Others and The Ivy has announced the return of One Night Only at The Ivy on London Theatreland's West Street, on Sunday 4 December 2022.
---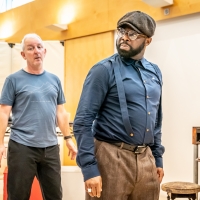 Photos: Inside Rehearsal For THE WIFE OF WILLESDEN at the Kiln Theatre

November 28, 2022

Kiln Theatre has released rehearsal photos from the return of Zadie Smith's The Wife of Willesden, directed by Artistic Director Indhu Rubasingham. The production runs at Kiln Theatre from 14 December to 28 January, ahead of its US transfer in February. 
---
Daniel Mays, Celinde Schoenmaker, Marisha Wallace, and More Will Lead GUYS & DOLLS at the Bridge Theatre; Full Cast Announced!

November 28, 2022

Casting has been announced for Guys & Dolls, coming to the Bridge Theatre in March 2023.
---