BWW Review: HEART OF DARKNESS, York Theatre Royal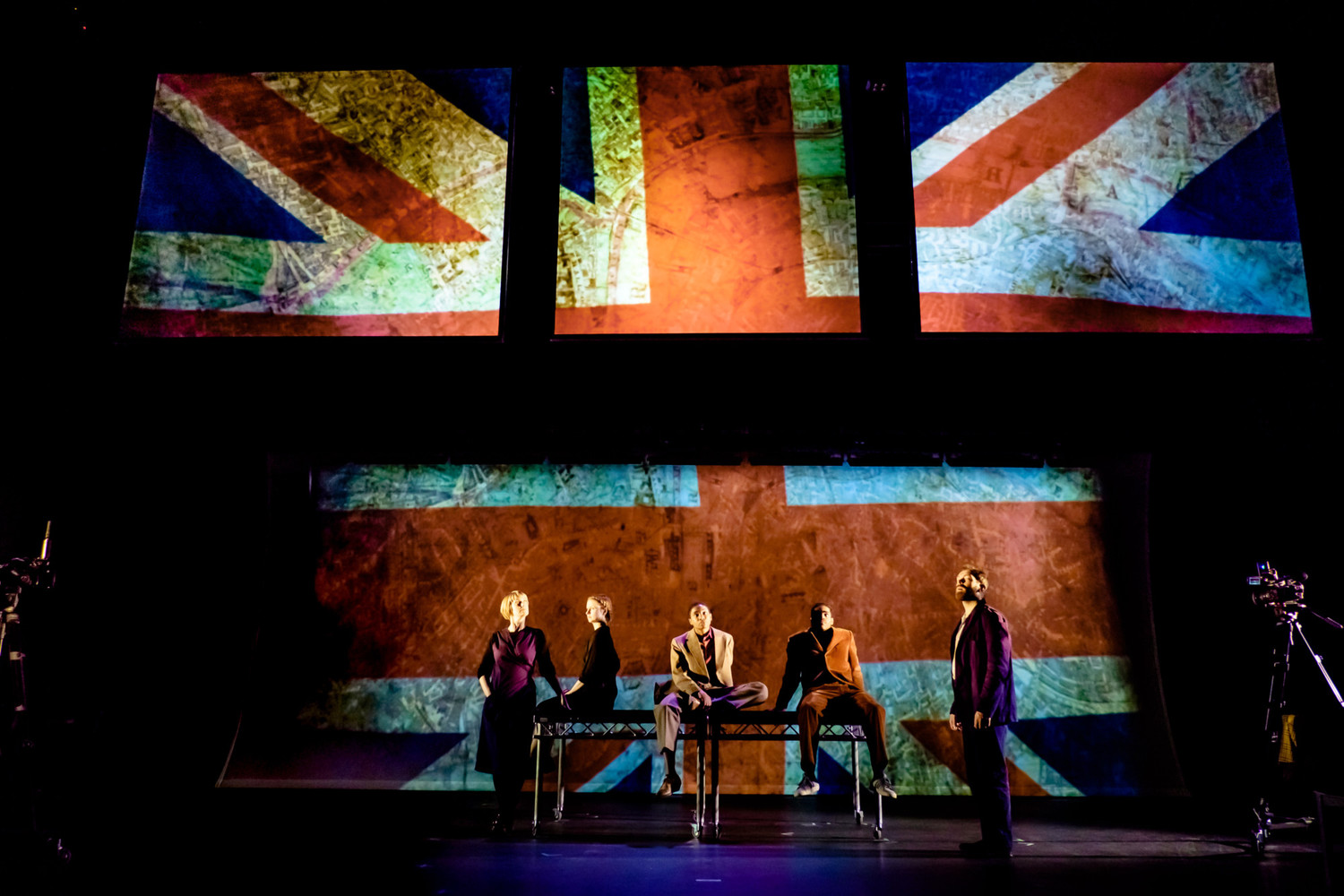 Written more than 100 years ago, Joseph Conrad's novella Heart of Darkness continues to be a hugely influential, and deeply controversial, work of literature. Where Conrad's book paints a picture of colonialist Africa that roots it firmly in its time, not so with theatre company Imitating the Dog's startling new adaptation of his work, which catapults it headfirst into the 21st century.
Co-written and directed by company founders Andrew Quick and Pete Brooks, Conrad's story, which follows sailor Charles Marlow as he journeys up the Congo River, is radically reimagined as the journey taken by a Congolese woman through a Europe that has torn itself apart through greed and war.
The result is an aesthetically and thematically rich piece of theatre that poses questions about race, gender, nationalism, history and capitalism, and examines the European psyche at a moment in our history where nostalgia for a time of the Empire deplored in Conrad's novel is rife.
This production is nothing if not visually arresting. Simon Wainwright's innovative projection and video design sees three imposing video cameras, all maneuvered by the cast, become the source of live filmmaking that is projected onto three screens which hang above the stage throughout the performance. Film clips, both historical and fictional, punctuate the narrative at various points. The result is a graphic and exciting visual landscape.
Interludes in which the performers break character to re-enact the process of research and discussion that formed the basis of their adaptation become an important backdrop for the story itself. They lay out the ethical dilemmas in adapting problematic fiction, and touch on references - Apocalypse Now, Brexit, Chinua Achebe - that are threaded through the production.
There were times when these breaks teeter on the edge of over-explaining, or becoming a little on the nose; a montage of Boris Johnson dangling off a zipwire side by side with sieg-heiling Neo-Nazis doesn't leave much room for interpretation. It is, however, a stark reminder that we are not living in a time of subtlety.
The storytelling itself is dark and brooding, reminiscent of a film noir. Keicha Greenidge is a captivating force as Charlie Marlow, deftly navigating the transition between stage and screen acting without missing a beat. The haunting final scene is a feat of sustained emotional intensity the likes of which is rarely seen.
Matt Prendergast fills several roles, and manages to create rising feelings of mistrust and unease with each, culminating in his final scene as the unnerving pinnacle of Marlow's journey, Kurtz.
This production is as much a dismantling of Conrad's work as it is a retelling. Imitating the Dog deconstruct Heart of Darkness in front of us, before reconstructing it into something which never loses sight of the spirit of the source material but transforms it into an entirely new parable for modern times.
Playing York Theatre Royal until 10 April, before continuing on tour.
Photo credit: Ed Waring