Sarah Ryan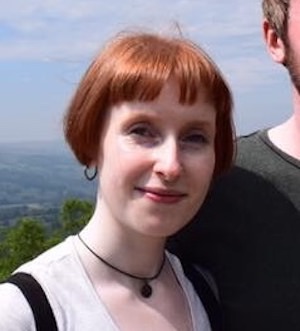 Sarah reviews theatre in York and surrounding areas for BroadwayWorld.com , and reviews even more theatre and other York-themed delights at ADorkInYork.com.
MOST POPULAR ARTICLES
LAST 365 DAYS
BWW Review: THE WOMAN IN BLACK, York Theatre Royal

November 14, 2019

The theatrical phenomenon that is The Woman In Black began in 1987, when Stephen Mallatratt adapted Susan Hill's spine-chilling work of gothic fiction for the stage. Over thirty years and countless terrified audiences later the production is still going strong.
---
BWW Review: A VIEW FROM THE BRIDGE, York Theatre Royal

September 26, 2019

Arthur Miller's modern classic A View from the Bridge is faithfully revived in this co-production between York Theatre Royal and Royal & Derngate, Northampton.
---
BWW Review: MALORY TOWERS, York Theatre Royal

September 11, 2019

After a sparkling debut last year with an adaptation of Angela Carter's Wise Children, Emma Rice's company of the same name returns for its second outing with another literary classic - Malory Towers.
---
BWW Review: TWELFTH NIGHT, Shakespeare's Rose Theatre, York

July 5, 2019

Staging a production in an open-air Elizabethan-style theatre such as Shakespeare's Rose is a feat rife with both challenges and potential. Joyce Branagh's jubilant adaptation of Twelfth Night fulfils that potential and then some, in a triumphant production that pulses with brightness and energy from start to finish.
---
BWW Review: THE TEMPEST, Shakespeare's Rose Theatre, York

July 4, 2019

Philip Franks' take on The Tempest is one of four productions playing in rep at the theatre over the summer (the others being Hamlet, Twelfth Night and Henry V). Franks builds on the magic and mystery at the heart of The Tempest in a production which takes a while to find its groove but is not without a healthy smattering of captivating moments.
---
BWW Review: DRIVING MISS DAISY, York Theatre Royal

June 13, 2019

Driving Miss Daisy, Alfred Uhry's Pulitzer-winning 1987 play made famous by a 1989 film adaptation starring Morgan Freeman, is brought back to the stage in a new production by York Theatre Royal.
---
BWW Review: THE ROCKY HORROR SHOW, Grand Opera House York

June 11, 2019

Richard O'Brien's Rocky Horror Show has had audiences worldwide shivering in 'antici...pation!' for more than 40 years, and shows no sign of stopping with its 2019 world tour.
---
BWW Review: BLACK TEETH AND A BRILLIANT SMILE, The Ambassador Bradford

June 4, 2019

Adapted by Freedom Studios from Adelle Stripe's critically acclaimed novel of the same name, Black Teeth and a Brilliant Smile is a fictionalised account of Dunbar's brief but turbulent life. Adapted by screenwriter Lisa Holdsworth and directed by Kash Arshad, the play is performed by an entirely female cast who take on the many characters - some real, some fictionalised - that populated Dunbar's world.
---
BWW Review: HEART OF DARKNESS, York Theatre Royal

April 10, 2019

Written more than 100 years ago, Joseph Conrad's novella Heart of Darkness continues to be a hugely influential, and deeply controversial, work of literature. But where Conrad's book paints a picture of colonialist Africa that roots it firmly in its time, this startling new adaptation catapults it headfirst into the 21st century.
---
BWW Review: NOUGHTS & CROSSES, York Theatre Royal

April 4, 2019

Malorie Blackman's young adult novel Noughts & Crosses was ground breaking when it was first published in 2001, and now Pilot Theatre have brought it to the stage to capture a new generation.
---
BWW Review: YOU DON'T PAY? WE WON'T PAY!, York Theatre Royal

October 10, 2018

Developed in partnership with York Theatre Royal, Fo's farcical comedy follows two working class women who take advantage of a riot at a local supermarket to stock up their cupboards, and the chaos that ensues as they concoct increasingly outlandish plans to hide their crime from their straight-laced husbands. It is an irreverent take on modern politics, the working poor and marginalised voices across Britain.
---
BWW Review: THE HABIT OF ART, York Theatre Royal

September 6, 2018

After opening to critical acclaim in 2009, the Original Theatre Company in collaboration with York Theatre Royal are bringing back Alan Bennett's The Habit of Art in its first revival since the original sell-out run. Centred around a fictional meeting between two of the 20th century's most influential gay artists, poet WH Auden and composer Benjamin Britten, the production boasts a stellar ensemble cast including Matthew Kelly and David Yelland.
---
BWW Review: HAIRSPRAY, Grand Opera House York

July 17, 2018

Ever since John Waters introduced us to Tracy Turnblad and co in his cult 1988 film, audiences have come to expect big voices, big dance numbers and even bigger hair. Luckily, the 2017/18 touring production of Hairspray delivers in a production that is colourful, energetic and full of soul.
---