Photo Flash: The Waterbury Festival Playhouse Presents STEEL MAGNOLIAS
The Waterbury Festival Playhouse, central Vermont's professional theater company, presents "Steel Magnolias" by Robert Harling. "Steel Magnolias" tells a story about the close knit relationships between six ordinary Southern women, living in a small town in Louisiana. The title suggests the main female characters can be both as delicate as the magnolia flower, and as tough as steel.
Beauty shop owner, Truvy Jones (Holly Biracree) has just hired a young beautician, Annelle Dupuy-Desoto (Sara Venooker), who does her best with mother of the bride, M'Lynn Eatenton (
Linda Ianuzzi
.) Dropping in to gossip and share their insights into life are the wealthy, former first lady of town, Clairee Belcher (Ginger Pierce) and local curmudgeon, Ouiser Boudreaux (Ramona Godfrey). The ma
In Focus
of their gossip is the recent engagement of M'Lynn's daughter, Shelby Eatenton-Latcherie (
Amanda Menard
.)
George Pierce
, the artistic director for Waterbury Festival Playhouse, directs this incredibly talented cast as the plot alternates between humorous, small, everyday events and good-natured quips, on the one hand ... and on the other hand, the seriousness and heartache attendant to life's unexpected crises. Through the laughs and tears, the six women learn to endure hard times, and thus emerge from their struggles with grace and dignity. The story is based on
Robert Harling
's real life and the death of his sister Susan Harling Robinson in 1985 due to early diabetes. He changed his sister's name in the story from Susan, to Shelby Eatenton-Latcherie. This show marks the tenth season at Waterbury Festival Playhouse. If you want to see why people keep coming back to the Waterbury Festival Playhouse, then you need to see this show. If you like to stand out front and tell all your friends about the shows you've seen in the tent, than don't miss this one, because it's an all-time favorite. Performances are
A Preview performance (all seats $15.00) will be held on Thursday, 9/22.
Regular Performances:
Friday, 9/23 - Saturday, 9/24,
Thursday 9/29 - Saturday 10/1
Thursday 10/6 - Saturday, 10/8. Tickets for all shows are $30.00 in advance (with many discounts), $35.00 at the door (no discounts). No handling fees or surcharges. Shows begin at 7:30pm. Tickets can be purchased online at
www.WaterburyFestivalPlayhouse.com
or by phone at
802-498-3755
.


Amanda Menard as Shelby Eatenton-Latcherie Ramona Godrey as Ouiser Boudreaux Ginger Pierce as Clairee Belcher Sarah Venooker as Annelle Dupuy-Desoto Holly Biracree as Truvy Jones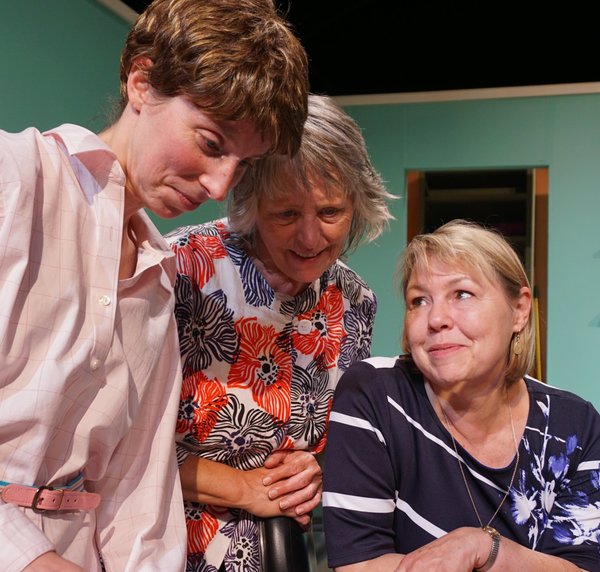 Amanda Menard as Shelby Eatenton-Latcherie Ramona Godrey as Ouiser Boudreaux Ginger Pierce as Clairee Belcher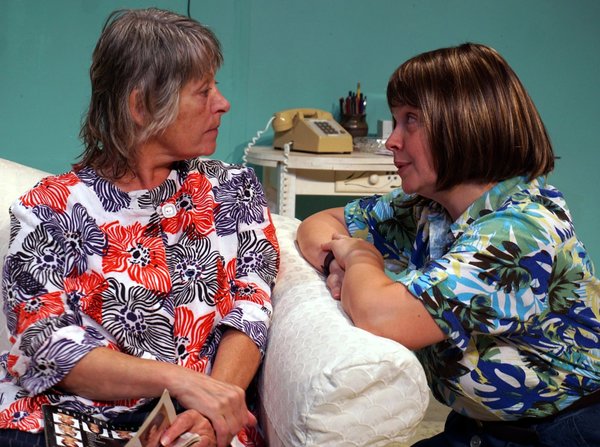 Ramona Godrey as Ouiser Boudreaux Sarah Venooker as Annelle Dupuy-Desoto

Amanda Menard as Shelby Eatenton-Latcherie Linda Iannuzzi as M'Lynn Eatenton

Linda Iannuzzi as M'Lynn Eatenton Ramona Godrey as Ouiser Boudreaux