Vermont Theater Reviews
View the latest BroadwayWorld reviews of live + streaming theatre in Vermont.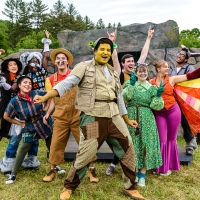 Review: SHREK THE MUSICAL at The Weston Theater Company
by Morgan Donohue - June 27, 2022
What did our critic think? The summer heat in Weston was no match for the high-energy performance of Shrek The Musical....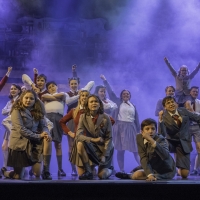 BWW Review: MATILDA at The Lyric Theatre Company is a Humorous and Heartfelt Return to Stage
by Morgan Donohue - April 12, 2022
Lyric Theatre Company makes a joyful return to the Flynn Mainstage with a humorous and high-energy production of Roald Dahl's MATILDA....
BWW Review: NEXT TO NORMAL Captivates at JAG Productions' Theater on the Hill
by Morgan Donohue - August 31, 2021
JAG Productions' concert staging of the Tony award-winning musical, Next to Normal, delivered a story that was nuanced and powerful....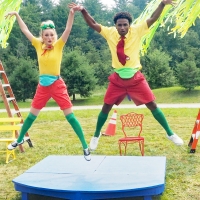 BWW Review: SUESSICAL Shows That Anything Is Possible at The Weston Playhouse
by Morgan Donohue - August 09, 2021
High energy and character-driven, Weston Playhouse's 2021 Young Company did not disappoint in bringing heartfelt moments to their traveling performance of SEUSSICAL. This summer, with free shows all over Vermont, this show is a bright spot for kids and families alike....
BWW Review: LAUGHING WILD is an Empathetic Ride at the Dorset Theater Festival
by Morgan Donohue - August 06, 2021
With empathy, comedy, and vulnerability, Laughing Wild is a foray into the inner workings of the human mind....
BWW Review: AN ILIAD at The Weston Playhouse Brings Weston Alive with Emotional Storytelling
by Morgan Donohue - July 18, 2021
As a first foray back into in-person theater, The Weston Playhouse weaves storytelling, emotion, and humanity in a retelling of Homer's classic story about the Trojan War with AN ILIAD....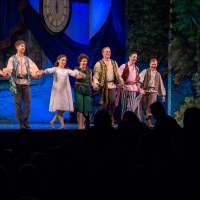 BWW Review: FINDING NEVERLAND at The Flynn Center For Performing Arts Needed To Connect More
by Morgan Donohue - March 06, 2020
From the first hint of Tinkerbell arriving before the curtain rises, this performance promises magic, imagination, and a tug on your heartstrings. However, in the end, the story does not fully deliver on its promise....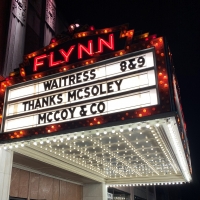 BWW Review: WAITRESS Brings A Lot of Heart to Burlington
by Morgan Donohue - January 10, 2020
On two cold January nights, The Flynn Center for the Performing Arts lobby smelled like a delicious pie shop, and the main stage was alive with a story about complicated love, motherhood, and finding the courage to make significant changes....