Selladoor Worldwide Presents Selladoor Creation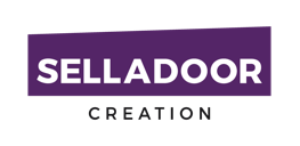 Selladoor Worldwide has announced the launch of Selladoor Creation - a brand new platform for new writers to showcase and develop their work with the backing of one of the UK's leading theatre producers. With this new company, Selladoor will continue to support diverse and challenging work from talented artists, and bring innovative new work to the national and international stage, making it accessible for all audiences.
The first showcase of work developed by Selladoor Creation will take place on Monday 12 November 2018 at the Fortune Theatre, London and will bring to life two brand new musicals marking the centenary of the First World War: A Foreign Field written by Ludovic-Alexandre Vidal and Julien Salvia and Poppies written by Laura Kaye Thomson.
Executive Creative Producer David Hutchinson for Selladoor Worldwide says: "When Selladoor Worldwide was founded in 2009 as Sell A Door Theatre Company, we began our journey with the primary ambition of creating and producing new work.
Since then, we have launched over 60 productions of varying scales, a number of which were new or adapted works, and expanded our footprint to the point where we are operating on four separate continents. This expansion has now taken us to the point that we are finally able to realise our goals and launch a creative department dedicated to developing artists and new works.
The remit of Selladoor Creation is deliberately broad. We want to keep our output as varied and far-reaching as possible, and don't want to miss any opportunities for the creation of exciting new theatre or to tell compelling stories by imposing parameters on the department. Our current works in development include dramas and musicals, adaptations of novels, television shows and films, theatre for young audiences, new ideas, pieces inspired by true stories, and form-challenging redevelopments of existing theatrical works.
I am incredibly excited to launch Selladoor Creation with Poppies and A Foreign Field on Monday 12 November, on such a historically meaningful weekend as we commemorate the centenary of the end of the First World War. We are proud of the relationships we have built with our artists to get to this point, and look forward to the exciting opportunities and projects that lie on the horizon for Selladoor Creation."
Anna Fox, Head of New Work at Selladoor Creation says: "I am incredibly excited by the breadth of the productions that Selladoor Creation will be bringing together in the coming years, and to be at the heart of a department supporting diverse and challenging work from such talented artists.
At Selladoor Creation, we pride ourselves in providing a development process tailored to each individual piece or artist. Every project necessarily has a different set of development priorities, and no two development trajectories can be the same.
Whatever the development timeline looks like, we are committed to giving our creatives in-depth and comprehensive dramaturgical support throughout the process, and I am proud of how closely Selladoor supports creatives in bringing the most out of the material they produce."
Tom Beynon, Head of Licensing at Selladoor Creation Says: "Having worked at Selladoor for a number of years, to be involved in our creative and development venture, Selladoor Creation, from the outset is extraordinarily exciting.
By continuing to develop new and exciting relationships with industry leaders, as well as nurturing our already established and important partnerships, we find ourselves with a tremendous collection of projects coming up over the next 24 months and beyond.
We are driven to create work on every scale and for every member of society, and are committed to working hard to maintain the long term interests of all our creative partners."
The showcase will be performed by an all-star West End cast including Carol Ball (Flashdance), Isobel Bates (Summer Holiday), Oscar Batterham (The Suppliant Woman), David Birch (Half A Sixpence), Norman Bowman (42nd Street), Sanne Den Besten (The Grinning Man), Alex Hammond (Matilda), Elliot Harper (The Exorcist), Idriss Kargbo (Five Guys Named Moe), Miria Parvin (Once), Oliver Savile (Company), Vicki Lee Taylor (Groundhog Day), Rebecca Trehearn (Show Boat) and T'Shan Williams (Heathers the Musical).
---
A Foreign Field
By Ludovic-Alexandre Vidal (Book & Lyrics) and Julien Salvia (Music)
Based on the non-fiction book of the same name written by journalist Ben McIntyre, A Foreign Field tells the story of a peaceful French town torn apart by war and brought back together by hope.
When Ben visited the French town of Villeret in 1996 he thought he was only there to cover the unveiling of a memorial to four British Soldiers killed by firing squad during the town's German occupation. Until he met Hélène, one of the four soldiers' daughters who needs to know how he came to be betrayed. She implores Ben to help her on this mission, and our story follows his journey of discovery through the past as he encounters the residents of Villeret in 1916 and watches a typical peaceful little town lose its men and be slowly consumed by fear, jealousy and suspicion.
But despite the dire consequences of what unfolded in Villeret all those years ago, we are asked whether any of us can judge the actions of others in such extreme circumstances, as through all the horrors of war, some in Villeret never gave in to anger, and never lost hope.
---
Poppies
August 1914. The world unknowingly enters the biggest conflict it has ever witnessed. As men answer the call to fight, three women decide they too must find their place on the front lines.
Based on the true story of Lena Ashwell OBE and her concert parties, Poppies shines a light on the women who risked their lives to bring music, drama and poetry to the battle-scarred men of the First World War, defying the government, the military and even the British people in the process.
Ashwell was one of the first female actor-producers and became a pioneer of regional theatre and educational outreach. She was determined to make theatre and music accessible to all and was crucial in the advancement of women in theatre and the formation of a National Theatre. Poppies is a story about celebrating the arts, defying the status quo and early 20th century girl power.
"It has been proved - and this a lesson of war that must not be forgotten in peace - art is not a luxury, something external that may be done without, but part of the very fibre of our national life, neglect of which is fatal." Lena Ashwell
---
Ludovic-Alexandre Vidal and Julien Salvia have been working together as a musical theatre writing team for more than ten years. They started their collaboration with the creation of two epic musicals: in 2005, Revolution - an original creation which takes place during the French Revolution, and in 2006, The Man Who Laughs, an adaptation of Victor Hugo's famous novel. Both shows were presented at the Paris Musicals Festival.
Their third musical, The Prince and The Pauper, won the Marius Award for the Best Family Musical in 2008 in Paris, and was presented at the Next Wave Festival of New Musicals in Montreal (Audience's Choice Award Winner) in 2011 and the New York Midtown International Theatre Festival in 2012 (winning 1 award among 5 nominations).
With books by Anthony Michineau, the pair presented Rapunzel the Musical at Espace Pierre Cardin and Théâtre de la Porte Saint-Martin in October 2015, and Matches the Musical at Théâtre du Palais-Royal and Théâtre du Gymnase in 2015, before its first French tour. Both shows received Molières Awards nominations in 2016. Matches The Musical has been running at Théâtre de la Renaissance since October 2018.
In 2017, their new musical The Adventures of Tom Sawyer opened at the Théâtre Mogador in Paris. It received 11 nominations at Trophées de la Comédie Musicale Awards, winning Best Original Score, Best Family Musical and Audience's Choice Award. The show has been running again since October 2018.
Alongside their work together, Ludovic-Alexandre has co-written the book of Mistinguett, Queen of the Roaring Twenties at Casino de Paris and Amusingly Magic featuring the world-famous magician Alain Choquette at Théâtre de la Gaité Montparnasse. As an adaptor into French, Ludovic-Alexandre has adapted the books and lyrics of Legally Blonde, Oklahoma!, Jekyll & Hyde and Little Shop of Horrors. He has worked several times with Stage Entertainment France, co-adapting their productions of Sister Act, Beauty and The Beast, Tanz der Vampire and Cats at Théâtre Mogador. He also co-adapted Dirty Dancing and Bodyguard at Palais des Sports, one of the largest arenas in Paris.
Julien has also worked as Musical Director on all of the shows he has composed, as well as staging the original production of The Prince & The Pauper in Montreal and New York. He has also worked as a musical performer for more than ten years, with credits including Anthony Hope and Tobias Ragg in different European productions of Sweeney Todd, Marius Pontmercy in Les Misérables, Motel Kamzoil in A Fiddler on a Roof, Freddy Eynsford-Hill in My Fair Lady, Pinocchio in Shrek, the Musical, and Emmett Forrest in Legally Blonde.
Laura Kaye Thomson studied History at University and then went on to train in Musical Theatre performance at Mountview. So Poppies is a happy joining of these two worlds.
Since graduating, she has worked as an actor, singer, writer, composer and even a Fairy Godmother. She also co-produces NEXT UK - a concert series showcasing new musical theatre writers and performers, and was a finalist in the Stiles and Drewe Best New Song Prize. She is passionate about both music and theatre and thinks that bringing the two of them together is as good as it gets. She is attached to a number of other projects and has many ideas for new work so is very open to new collaborations and working partnerships.
Selladoor Worldwide began its life as Sell a Door Theatre Company in 2009, developing rapidly under co-founders David Hutchinson (CEO) and Phillip Rowntree (CFO) into an integral player in the UK and Ireland's regional theatre landscape. The company has since established itself as a leading producer of mid- and large-scale touring theatre, with an ever-increasing international presence.
From the very outset, Selladoor Worldwide's aim has been to make accessible work for our audiences, and their experience is at the heart of the company's artistic planning. Our objective is to continue to encourage the next generation of theatregoers, primarily young and adult audiences, and first-time attendees. Our education programmes and online presence endeavour to provide the most comprehensive experience of our productions possible.
Our origins lie in re-imagined classics and new commissions which we continue to champion to this day. We are able to create a varied and distinctive programme; large-scale commercial touring is complimented by the company's not-for-profit routes and ongoing investment and development of new work. As a company operating across a range of scales we continue to deliver and invest in our regional and international patron base, as well as our product.
In 2017-18 Selladoor Worldwide's slate of productions included: Big Fish The Musical (The Other Palace, London); The Crucible (UK Tour); Fame The Musical (30th Anniversary Tour); Flashdance The Musical (UK & International Tours); Footloose The Musical (2nd UK Tour); Kindertransport (25th Anniversary Tour); Guess How Much I Love You (UK & International Tours); Jersey Boys (International Tour); Madagascar The Musical (UK Tour); Of Mice and Men (UK Tour); The Producers (International Tour); Rock of Ages (UK Tour); Spamalot (UK Tour); The Very Hungry Caterpillar (DR2 Theatre, New York City); The Wizard of Oz (Winter Gardens, Blackpool).
2019 will see the return of Flashdance The Musical to Asia following a commercially and critically successful engagement in South Korea. Both Fame The Musical and Madagascar The Musical continue their popular UK tours, with the former due to land in the West End for a strictly limited 6-week engagement at the Peacock Theatre in September, and the latter touring extensively in international markets. American Idiot will be revived for a 10th Anniversary Tour, and Avenue Q will embark on its 3rd UK Tour. Presenting in the UK will also be the first West End production of Dolly Parton's 9 to 5 at the Savoy Theatre, as well as European premieres of Amelie and Little Miss Sunshine, both award-winning musicals based on cult classic films. Finally, Selladoor Family will launch new stage adaptations of two beloved children's properties for UK touring: Elmer The Patchwork Elephant Show and The Mr. Men & Little Miss Show.
Selladoor are thrilled with the variety of work in production, and remain committed to creating daring, diverse and Dynamic Productions that are accessible to all.
Anna Fox (Selladoor Creation - Head of New Work) - Anna has worked as a director and dramaturg for almost ten years and is passionate about bringing new work to the stage and new audiences to the theatre. To date, she has worked as dramaturg on more than twenty shows including The Quite Remarkable Adventures of the Owl and the Pussycat, The Broons, Sincerely, Mr Toad, and Diner for Selladoor.
As Director: Mancoin (VAULT Festival); Guess How Much I Love You (Arts Theatre, UK and international tours); Treasure (The Space); Revelations (Hen and Chickens); Just So Stories and The Little Prince (Momentum Venues); Two Roads (VAULT Festival); Kidnapped (UK Tour); Ghosts (Greenwich Theatre); Jessie Cave's Bookworm (Underbelly, UK Tour); Dinner (Burton Taylor Studio Theatre, C Venues); It Must Have Been Love, Guess How Much I Love You and St Jowan's Tide (development workshops); and The Subject, St Jowan's Tide and Never Rains But it Pours (Rehearsed Readings).
As Resident Director: The Silver Sword (UK Tour), Matilda The Musical (Cambridge Theatre).
As Recast Director: Matilda The Musical (UK and Ireland Tour).
Tom Beynon (Selladoor Creation - Head of Licensing) - After finishing his Maths degree at the University of Nottingham, Tom worked as a trainee accountant for four years. He then completed an MA in Musical Theatre at The Guildford School of Acting graduating in 2013 and worked as an actor for the following two years.
During this time he produced The Bakewell Bake Off, a musical he wrote with some colleagues from GSA, at Waterloo East followed by a run at The Landor Theatre.
Since joining Selladoor Tom has been General Manager on; Madagascar (UK Tour), Wizard of Oz (Blackpool, Grand Opera House), Of Mice & Men (UK Tour), Peter Pan (Blackpool Grand Opera House) Spamalot (UK Tour), Footloose (UK/International Tour), American Idiot (2016 Tour and Arts Theatre run), Avenue Q (2016 Tour), James and the Giant Peach (International Tour), Little Shop of Horrors (UK Tour), Guess How Much I Love You (UK/International Tour), and The Crucible (UK Tour).