Latest News on Pierre Cardin
Latest News on Pierre Cardin
Pierre Cardin News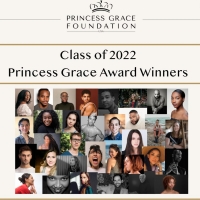 2022 Princess Grace Award Winners Announced
by Stephi Wild - Aug 15, 2022
The Princess Grace Foundation has announced the 2022 Princess Grace Award winners, along with the recipients of the Princess Grace Foundation's Advancement grants and the Grace Kelly Scholarship recipients.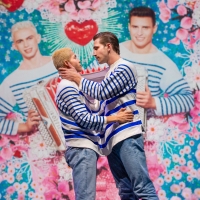 Review: JEAN PAUL GAULTIER FASHION FREAK SHOW, Camden Roundhouse
by Gary Naylor - Jul 20, 2022
Jean Paul Gaultier deploys dance, music and video to tell the tale of a life that laughed at convention but had hard work, technical mastery and a generosity of spirit at its heart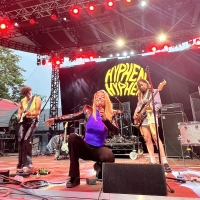 VIDEO: Hyphen Hyphen Unveil Music Video for 'Too Young'
by Michael Major - Jul 7, 2022
French pop trio Hyphen Hyphen share the official music video for their new song Too Young. The video, directed by Daniel Zak and Hyphen Hyphen with styling by Pierre Cardin, is taken from the band's forthcoming new album C'est la Vie due this fall. The video was shot at the Observatory of Nice, their hometown. Watch the music video now!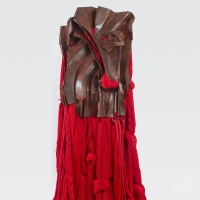 Pulitzer Arts Foundation to Present Exhibition Celebrating The Achievements Of Acclaimed Artist Barbara Chase-Riboud
by Chloe Rabinowitz - Jun 24, 2022
This fall the Pulitzer Arts Foundation will present Barbara Chase-Riboud Monumentale: The Bronzes, a major monographic presentation examining the artistic vision of the Paris-based artist, novelist, and poet, Barbara Chase-Riboud (b. Philadelphia, 1939).
BWW Previews: NOTRE DAME DE PARIS - IL VENTENNALE
by ETTORE FARRATTINI - Mar 7, 2022
NOTRE DAME DE PARIS - IL VENTENNALE IN TOUR IN TUTTA ITALIA E CON IL CAST ORIGINALE, TORNA IN SCENA UNA DELLE OPERE PIù CONOSCIUTE E AMATE DAL PUBBLICO.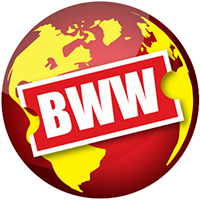 Jakub Józef Orliński Will Make His Los Angeles Debut at The Broad Stage in March
by Stephi Wild - Jan 26, 2022
The Broad Stage presents Polish countertenor Jakub Józef Orliński, who has quickly emerged as one of the most vibrant performers on the international classical music scene, triumphing on stage, in concert and on recording.  He makes his Los Angeles and Broad Stage debut on March 10, 2022, at 7:30pm on the Main Stage with an eclectic program of baroque, romantic and 20th century songs.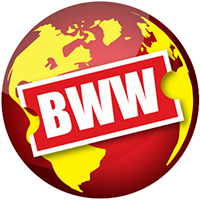 Impro Theatre Elects New Artistic Directors
by A.A. Cristi - Dec 15, 2021
Impro Theatre's Main Company ensemble embarks on a reimagined vision for the future with the announcement of three new leaders that will share the position of Artistic Director. Based in Los Angeles, Impro Theatre has garnered national attention with their unique acclaimed brand of improvised theatre and loyal following.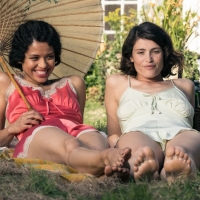 Frameline44 Reveals Frameline44 Pride Showcase Lineup
by Kaitlin Milligan - Jun 10, 2020
Frameline, the world's longest-running and largest showcase of queer cinema, is proud to announce the full program for the Frameline44 Pride Showcase taking place Thursday, June 25 through Sunday, June 28, 2020 in celebration of the 50th anniversary of San Francisco Pride.
Introducing Yale School Of Drama's Design Class Of 2020
by A.A. Cristi - May 20, 2020
YALE SCHOOL OF DRAMA introduces the 2020 Class of scenic, costume, lighting, sound, and projection designers, who matriculated this week. A showcase of these artists' work will be held in New York when conditions allow. More information will be shared online at drama.yale.edu/designshowcase2020 when possible.