UK REGIONAL VIDEO COVERAGE - PAGE 1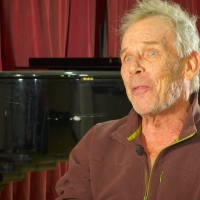 VIDEO: Christopher Fairbank Talks AGES OF THE MOON
by BroadwayWorld TV - October 14, 2019
Joseph Marcell - best known as laconic British butler 'Geoffrey' in The Fresh Prince of Bel-Air - and Christopher Fairbank - best known for his role as 'Moxey' in the iconic British series Auf Wiedersehen, Pet - will star as 'Byron' and 'Ames' in the long-awaited UK premiere of Sam Shepard's play AG... (
more...
)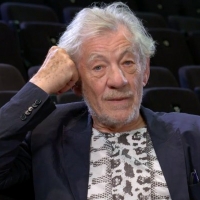 VIDEO: Ian McKellen Discusses Why There Should Be a Statue of Playwright Joe Orton
by Stage Tube - September 29, 2019
Ian McKellen is speaking out about why he thinks there should be a statue of Joe Orton in Leicester, despite any potential backlash.... (
more...
)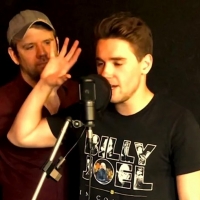 VIDEO: Watch Alex Lodge at the Cast of the Bridge House Theatre's TICK, TICK...BOOM! Perform '30/90'
by Stage Tube - September 23, 2019
'tick... tick... BOOM!' runs at Bridge House Theatre SE20, from the 1 - 27 October.... (
more...
)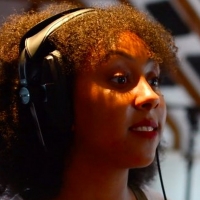 VIDEO: Get a First Listen to 'Raven' From BROOKLYN THE MUSICAL
by Stage Tube - September 04, 2019
Brooklyn the Musical, with a book, lyrics, and music by Mark Schoenfeld and Barri McPherson, will run at Greenwich Theatre from Friday 27 September - Saturday 19 October, 2019.... (
more...
)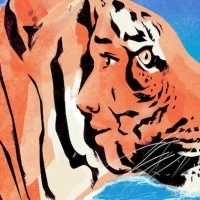 BWW TV: Puppetry Designers Nick Barnes and Finn Caldwell On LIFE OF PI
by BroadwayWorld TV - July 03, 2019
Puppetry designers Nick Barnes and Finn Caldwell discuss the challenges of bringing the animals to life in LIFE OF PI. Watch the video below!... (
more...
)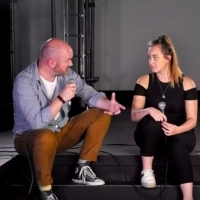 VIDEO: Kirstie Davis and Gregor Donnelly Talk DADDY LONG LEGS at the Barn Theatre
by Stage Tube - June 17, 2019
The Barn Theatre recently announced its production of Daddy Long Legs! Watch Kirstie Davis (Director) and Gregor Donnelly (Designer) discuss the production!... (
more...
)

VIDEO: Behind the Scenes of THE KNIGHT OF THE BURNING PESTLE at The Barbican
by Stage Tube - April 18, 2019
Cheek by Jowl reunites with the Moscow Pushkin Drama Theatre on Francis Beaumont's outrageous dark comedy, The Knight of the Burning Pestle, hilarious and terrifying in its relevance to our times. Following its Paris and Moscow premieres, the production comes to London for performances at the Barbic... (
more...
)

VIDEO: An Introduction To I'M NOT RUNNING, To Be Broadcast By National Theatre Live
by Stage Tube - January 30, 2019
I'm Not Running is an explosive new play by Academy Award nominee and Oliver and BAFTA winning writer David Hare, premiering at the National Theatre and broadcast live to cinemas on January 31, 2019.... (
more...
)

EXCLUSIVE VIDEO: FIrst Look at Hope Mill Theatre's PUTTING IT TOGETHER
by Stage Tube - November 01, 2018
Hope Mill Theatre in Manchester presents the musical revue Putting it Together. Putting it Together, which celebrates and showcases the songs of Stephen Sondheim, will be directed by Bronagh Lagan and runs from Wednesday 24 October to Saturday 24 November 2018.... (
more...
)
VIDEO: A Frantic Assembly & Theatre Royal Plymouth Production THE UNRETURNING
by Stage Tube - October 04, 2018
A brand new trailer and production photography have been released for Frantic Assembly and Theatre Royal Plymouth's co-production The Unreturning. The trailer is produced by TEAFilms.... (
more...
)

VIDEO: Watch the Trailer for Juliette Burton's BUTTERFLY EFFECT Ahead of Upcoming Swindon Date
by Stage Tube - September 11, 2018
Following total sell-out Edinburgh Fringe shows in 2015, 2016 and 2017, Award-winning comedian Juliette Burton will be touring the UK this autumn with Butterfly Effect, her hugely popular show, in which she investigates the power of kindness and whether small, kind-hearted acts can make the world a ... (
more...
)

VIDEO: First Look at MARGARET THATCHER QUEEN OF CLUB NIGHTS
by Stage Tube - August 16, 2018
Former PM and cabaret superstar Margaret Thatcher Queen of Soho is back! Alongside her full run of Margaret Thatcher Queen of Soho (Pleasance Courtyard, 22:00), she's also hosting a club night! Non-stop 80s hits from a non-stop 80s witch as the Iron Lady drops more beats than Theresa May has dropped... (
more...
)

VIDEO: Ockham's Razor Presents BELLY OF THE WHALE
by Stage Tube - August 14, 2018
Belly of the Whale from Ockham's Razor, winners of the Total Theatre and Jacksons Lane Award for Circus at the Edinburgh Fringe 2016, is an incredible meeting of circus and sculpture. This new outdoor show offers an innovative combination of cross-disciplinary curiosity and intuition.... (
more...
)

VIDEO: Inside ASPECTS OF LOVE at Hope Mill Theatre
by Stage Tube - July 20, 2018
Get a first look at the new trailer for the critically-acclaimed new production of Andrew Lloyd-Webber's Aspects of Love, at Hope Mill Theatre in Manchester which runs for 3 more weeks.... (
more...
)