Jennie Dale and More Announced For THE MIDNIGHT GANG At Chichester Festival Theatre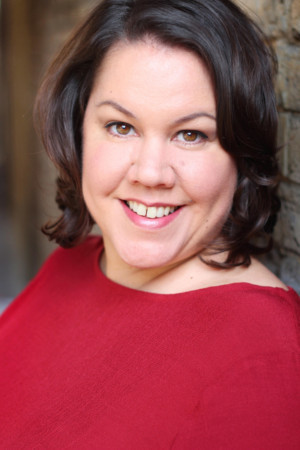 Full casting has been announced for David Walliams's THE MIDNIGHT GANG, adapted by Bryony Lavery with music and lyrics by Joe Stilgoe, which premieres at Chichester Festival Theatre from 13 October - 3 November, directed by Dale Rooks.
This inventive tale of fun, friendship and the importance of kindness, about a gang of children who each night escape from their hospital beds to make their dreams come true, is adapted from David Walliams's biggest-selling children's book of 2016. It's recommended for everyone aged 7 and upwards.
Jennie Dale, currently playing 'Parchester' in Chichester's hit musical Me and My Girl and known to a huge CBeebies' TV audience as 'Captain Captain' in Swashbuckle, Shakespeare and The Snow Queen, plays the Matron. Dickon Gough makes his Chichester debut as the Porter; currently appearing in The Addams Family musical on UK tour, his credits also include The Pirates of Penzance at Regent's Park. They are joined by Matthew Cavendish (Peter Pan Goes Wrong, The Play That Goes Wrong), as Dr Luppers, Marilyn Cutts (Funny Girl, Wicked, Fascinating Aida) as Nelly, Tim Mahendran (Spring Awakening) as Raj and Lucy Vandi (School of Rock, Guys and Dolls) as Tootsie.
Playing the children of 'The Midnight Gang' will be Rafi Essex, Cerys Hill, Fibian McKenzie, Cody Molko, Tumo Reetsang, Jasmine Sakyiama, Anjali Shah, Albie Stisted, Cooper Snow and Felix Warren.
A bang on the head during a cricket match at his boarding school has landed twelve-year-old Tom in the children's ward of the spooky Lord Funt Hospital. Luckily, he's not on his own with the child-hating Matron and the scary-looking Porter. George, Amber, Robin and Sally are in there too, and they're not taking things lying down. When the lights go out and the clock strikes twelve, they're off. But will they let new boy Tom join their forbidden midnight adventures through the hospital's labyrinthine realm?
This new stage version is by Bryony Lavery, whose adaptations include Chichester's hit family shows The Hundred and One Dalmatians (2014) and A Christmas Carol (2015), and the forthcoming world premiere adaptation of Alice Sebold's The Lovely Bones which tours the UK this autumn. Music and lyrics are by renowned musician and composer Joe Stilgoe, whose work also includes the songs for the 2017 theatrical adaptation of The Jungle Book.
Director Dale Rooks's production of Michael Morpurgo's Running Wild (Festival 2015) won the UK Theatre Award for Best Show for Children and Young People; she later co-directed the play for Regent's Park Open Air Theatre and a UK tour. Her most recent production at Chichester was Beauty and the Beast.
The Midnight Gang will be designed by Simon Higlett, with lighting by James Whiteside, sound by Gregory Clarke and movement by Georgina Lamb.
The Midnight Gang is sponsored by Jackson-Stops and Kenwood.
Box Office 01243 781312
Online cft.org.uk
Tickets £10 - £30. Family tickets: half price for up to four Under 16s attending with every full priced paying adult (excludes £10 & £15 tickets and Saturday evenings). Prologue tickets for 16 - 25 year olds for £5.
More Hot Stories For You