Latest News on Joe Stilgoe
Joe Stilgoe News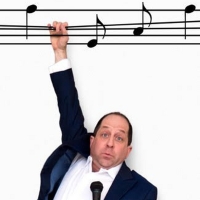 Todd Buonopane Joins Jason Kravits For OFF THE TOP at Birdland Theater Next Week
by Stephi Wild - May 9, 2022
After sold-out shows in NYC last fall (and 2+ years after a star-studded week-long London residency) the award-winning, internationally acclaimed, completely improvised night of music and comedy returns to the Birdland Theater for one night only... and then moves on to London for two shows at The Crazy Coqs.
BWW Review: JOE STILGOE & THE BBC CONCERT ORCHESTRA, Barbican Centre
by Cindy Marcolina - May 3, 2022
Joe Stilgoe's new album is an ode to theatre itself. After an overture worthy of the most exquisite Golden Age musical, the jazz wizard goes into a warm, rich love letter to show business.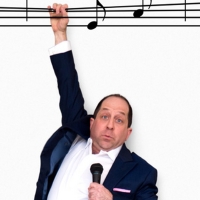 Jason Kravits Brings OFF THE TOP! to New York and London in May
by Stephi Wild - Apr 22, 2022
OFF the TOP! with Jason Kravits will play Birdland Theater on May 16th as well as The Crazy Coqs in London, May 27th-28th!
THE JUNGLE BOOK Comes to the Oldham Coliseum
by Stephi Wild - Mar 3, 2022
This Easter Oldham Coliseum presents a musical adaptation of Rudyard Kipling's famous story The Jungle Book, a perfect treat for the whole family to enjoy.
Oldham Coliseum Announces 2022 Spring/Summer Season
by Chloe Rabinowitz - Feb 1, 2022
Oldham Coliseum Theatre today announced its programme for Spring and Summer 2022. The season includes a world premiere, a modern adaptation of a children's classic, two tours based on true stories and hard-hitting drama from across the pond.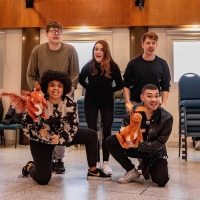 Full Dates and Casting Announced For ZOG AND THE FLYING DOCTORS UK Tour
by Stephi Wild - Jan 25, 2022
Zog and his crew are flying back to the stage with a brand-new adventure next month! Based on the bestselling sequel by Julia Donaldson and Axel Scheffler, Zog and the Flying Doctors will premiere at Rose Theatre, Kingston from Thursday 10 to Saturday 19 February 2022 prior to a Spring/Summer UK Tour.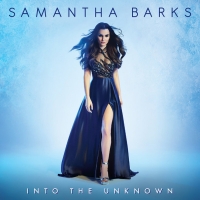 Samantha Barks Will Release Studio Album 'Into The Unknown' Under New Record Label, Westway
by Stephi Wild - Oct 1, 2021
Samantha Barks is set to release a new studio album, titled 'Into The Unknown' on November 12. The album will be released under new record label, Westway.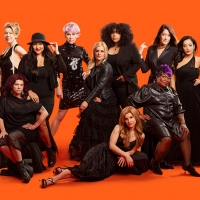 BWW Interview: Cassidy Janson Chats WELL-BEHAVED WOMEN at Cadogan Hall
by Fiona Scott - Aug 20, 2021
Cassidy Janson was playing Anne Hathaway in &Juliet when West End theatres closed in 2020. Before the show reopens, the Olivier Award-winning star of Beautiful, Chess and most recently The Mousetrap, will be playing Virginia Woolf in a one-off performance of Well-Behaved Women at Cadogan Hall on 3 September. Janson spoke to us about the show.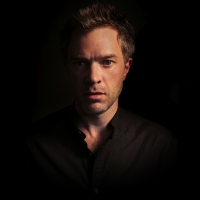 BWW Interview: Hadley Fraser on 2:22 - A GHOST STORY at the Noel Coward Theatre
by Matt Wolf - Jul 16, 2021
Hadley Fraser some while ago established himself as one of the most protean actors around: a talent equally at home both in big-name musicals (Les Mis, Young Frankenstein) and Shakespeare (playing Aufidius to Tom Hiddleston's Coriolanus and Polixenes in The Winter's Tale, alongside Kenneth Branagh and Judi Dench). Now, with theatre in the capital kickstarting anew, Fraser is due to open Aug 11 at the Noel Coward Theatre in 2: 22 – A Ghost Story, which is that modern-day rarity – a stage thriller.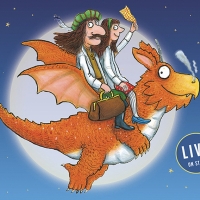 ZOG AND THE FLYING DOCTORS Will Be Performed at the Rose Theatre Before Embarking on UK Tour in 2022
by Stephi Wild - Jul 15, 2021
Zog and the Flying Doctors follows their smash-hit adaptation of Zog (on tour now) and reunites director Emma Kilbey and composer and lyricist Joe Stilgoe for this truly modern take on the classic fairy tale.
Joe Stilgoe Videos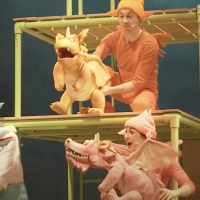 VIDEO: Get a First Look at ZOG at the Rose Theatre in This All New Trailer
by Stage Tube - Jul 9, 2021
Large in size and keen in nature, Zog is eager to win a golden star at Madam Dragon's school, where dragons learn all the things that dragons need to know. Zog tries so very hard, perhaps too hard, and he bumps, burns and roars his way through years one, two and three.