Hampstead Theatre Announced First Three Productions of 2019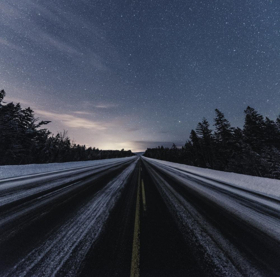 Hampstead Theatre has announced the first three productions of 2019.
Martyna Majok's 2018 Pulitzer Prize winning drama, Cost of Living, makes its UK premiere and will be directed by Edward Hall on the Main Stage.
Cost of Living will be Edward Hall and Greg Ripley-Duggan's 100th Premiere since starting at Hampstead in 2010.
The world premiere of Hannah Patterson's modern-day David and Goliath drama Eden will be directed by Matthew Xia for Hampstead Downstairs.
The world premiere of Kellie Smith's breakthrough play Wilderness will be directed by Anna Ledwich for Hampstead Downstairs.
Full casting is announced for the world premiere of Dusty Hughes' Paradise at Hampstead Downstairs. The cast will include Geoffrey Freshwater, Rebekah Hinds, Sara Kestelman and Claire Lams.
A capital campaign is announced to fund Hampstead's 60th Birthday makeover.
---
COST OF LIVING Written by Martyna Majok Directed by Edward Hall
24 January - 2 March Press Night Wednesday 30 January
'Roads are dark and America's long'
Winner of the 2018 Pulitzer Prize for Drama, Martyna Majok's Cost of Living receives its highly anticipated UK Premiere at Hampstead Theatre - making it the 100th premiere since Edward Hall and Greg Ripley-Duggan took charge in 2010.
Martyna Majok's exquisitely original, honest and deftly funny new play explores our need to connect and be loved regardless of the gulfs that disability, race, class, and wealth place between us.
John, a wealthy, brilliant, and successful PhD student with cerebral palsy, hires Jess, a recent graduate who has fallen on hard times, as his new carer. Across town, truck driver Eddie attempts to support and re-engage with his estranged wife, Ani, following a terrible accident that has left her quadriplegic. As four very different lives collide and entwine, roles are unapologetically flipped, reversed and exposed - who is actually caring for whom?
Martina was born in Bytom, Poland and raised in working class Jersey and Chicago. She was awarded the 2018 Pulitzer Prize for Drama for Cost of Living (Williamstown Theatre Festival, Manhattan Theatre Club). Other plays include Sanctuary City (New York Theatre Workshop); Queens (LCT3/Lincoln Center/La Jolla Playhouse) and Ironbound (Steppenwolf Theatre Company/Round House Theatre/WP Theater/Rattlestick Playwright Theater/Geffen Playhouse and other theatres in America and abroad including The National Theatre of Warsaw in Poland). Awards include The Lucille Lortel Award for Outstanding New Play, The Greenfield Prize (first female recipient in drama), Champions of Change Award from the NYC Mayor's Office, Francesca Primus Prize, two Jane Chambers Playwriting Awards, The Lanford Wilson Prize, The Lilly Award's Stacey Mindich Prize, Helen Merrill Emerging Playwright Award, Charles MacArthur Award for Outstanding Original New Play from The Helen Hayes Awards, Jean Kennedy Smith Playwriting Award, ANPF Women's Invitational Prize, David Calicchio Prize, Global Age Project Prize, NYTW 2050 Fellowship, NNPN Smith Prize for Political Playwriting and Merage Foundation Fellowship for The American Dream. Martyna is a Core Writer at Playwrights' Center, NYTW Usual Suspect, and a member of the Dramatists Guild and the Writers Guild of America East. Television and film work includes HBO, Focus Features/Maven Pictures and Apple TV. She was the 2015-2016 PoNY Fellow at the Lark Play Development Center and is a 2018-2019 Hodder Fellow at Princeton University.
As Artistic Director of Hampstead Theatre, Edward Hall's productions include I and You; Cell Mates; Filthy Business; Rabbit Hole; Wonderland; Sunny Afternoon (also Harold Pinter Theatre/UK tour); Raving; Chariots of Fire (also West End); No Naughty Bits; Loyalty; Enlightenment, The Strange Death of John Doe and Firebird (Hampstead Downstairs/Trafalgar Studios). As Artistic Director of Propeller, productions have included Rose Rage (adapted from Henry VI, I, II & III); Henry V; The Winter's Tale; The Taming of the Shrew; Twelfth Night; The Merchant of Venice; Richard III; A Midsummer Night's Dream and The Comedy of Errors. His Propeller work has toured worldwide, played the West End and Broadway (as well as regular seasons at Hampstead Theatre) and has won numerous Awards both in the UK and overseas. Other theatre work includes Once in a Lifetime with David Suchet (National Theatre); A Streetcar Named Desire with Natasha Richardson (Roundabout, New York); A Funny Thing Happened on the Way to the Forum (National Theatre); Mark Ravenhill's Dick Whittington (Barbican); Calico (Duke of York's); Edmond with Kenneth Branagh (National Theatre); Two Men of Florence (Huntingdon, Boston); Macbeth with Sean Bean (Albery); The Constant Wife (Apollo); Julius Caesar (RSC); Tantalus (Denver Centre and UK tour); Henry V (RSC); The Deep Blue Sea (Vaudeville) and The Two Gentleman of Verona (RSC). Television work includes The Durrells; Partners in Crime, a six part series for the BBC; Restless; Downton Abbey; Strike Back; Spooks; Kingdom; Trial and Retribution; Miss Marple - Sleeping Murder; Cutting Edge: Safari Strife and Richard III.
---
HAMPSTEAD DOWNSTAIRS / Celia Atkin PRESENT EDEN Written by Hannah Patterson Directed by Matthew Xia
7 February - 16 March Press Night Wednesday 20 February 7.45pm
'It's perfect, isn't it? The most perfect spot I think I've ever seen... An unspoiled, natural beauty. Which makes it utterly ripe for development...'
Hampstead Theatre presents the world premiere of Hannah Patterson's Eden. Directed by Matthew Xia, Eden is inspired by real events and is a modern-day David and Goliath drama about the importance of fighting for what's right - whatever the outcome.
Eden is an idyllic coastal village of astonishing beauty, and home to an active community who are eager to protect it at all costs. Even the infamous Aaron Chase, an American property tycoon intent on building a luxury golf course, can't name a price they'll accept. But his star employee Sophie, a former Eden resident, might be able to broker a deal, so Chase plans to exploit her invaluable connections and local knowledge. Forced to confront her past, will Sophie be content to act as Chase Enterprises' bulldozer or will deeper loyalties come to the fore?
Hannah Patterson returns to Hampstead Downstairs after the two successful productions Platinum and Giving. Her play Playing With Grown Ups was nominated for an Off West End Award for Best New Play and transferred to 59E59 in New York as part of the Brits Off Broadway Festival. Having participated in a residency with Paines Plough, she has written for and performed as part of the company's Come to Where I'm From series. As a writer for film, she is currently working on an adaptation of her play Much with Tilt Films and two features for the BFI. She has been invited to participate with projects on the Edinburgh International Film Festival Talent Lab, London Film Festival's Think-Shoot-Distribute, Creative England's Net.work and the LA CineStory Screenwriting Lab. Hannah is currently on the Headlong Headstart writer's programme and the UK film industry's leading mentoring scheme Guiding Lights, under the guidance of David Hare.
Matthew Xia was previously Associate Artistic Director at the Royal Exchange Theatre, RTYDS Director in Residence at The Liverpool Everyman & Playhouse and Associate Director at Theatre Royal Stratford East. Directing work for the Royal Exchange includes Frankenstein, Wish List (also Royal Court); Into The Woods and Brink. Other directing work includes Shebeen (Nottingham Playhouse/Theatre Royal, Stratford East), Dublin Carol (Sherman Theatre); Blue/Orange, The Sound of Yellow and Sizwe Banzi Is Dead (Young Vic/Eclipse); Suckerpunch Boom Suite (The Barbican/NitroBEAT); Migration Music and Scrappers (Liverpool Everyman/Playhouse); Sleeping Beauty, Cinderella, Jean Genet's The Blacks and I Was Looking at the Ceiling and Then I Saw the Sky (all Co-Director, Theatre Royal Stratford East/Barbican); Bush Meat (HighTide); Mad Blud and Aladdin (both Associate Director, Theatre Royal, Stratford East); Soundbites: Ruth the Divorcee and Barry the Love-Sick Bee (Lyric Theatre Studio/Bestival); Soundbites: Abandonment (Rich Mix) and Wild Child (Royal Court Rough Cut). Matthew has also worked extensively as a Composer and Musical Director for Stratford East and numerous other UK theatres and events.
---
HAMPSTEAD DOWNSTAIRS / Celia Atkin PRESENT WILDERNESS Written by Kellie Smith
Directed by Anna Ledwich
21 March - 27 April Press Night Wednesday 3 April 7.45pm
'We can do better - can't we?'
Hampstead Theatre presents the world premiere of Kellie Smith's breakthrough play Wilderness. This searing exploration of unconditional love and of the personal sacrifices it demands will be directed by Anna Ledwich, which will be her eleventh Hampstead Theatre Production.
Having both been deeply scarred by their own parents' separations, Joe and Anne never imagined they'd find themselves, years later, in the same position. Determined to place the interests of their son Alistair at the centre of their lives apart, they split with the firm objective of maintaining amicable relations at all costs. But a sudden change in circumstance triggers a chain of events that pushes their best intentions to the limit... Before they know it, they are both teetering dangerously close to the edge of an abyss.
Kellie Smith writes for theatre, film and radio and is currently developing ideas for TV. Her short films To Know Him and The Big Day have both been BIFA nominated and To Know Him was also nominated for a Royal Television Award. She has been shortlisted for the Bruntwood Prize and Channel Four playwright in residence at the Royal Exchange Theatre. Previously produced work for theatre includes Black Gold (Royal Exchange Studio); The Sum of Parts (Liverpool Everyman) and Blackout (The Dukes Theatre, Lancaster). Her play The Monstrum was part of NT Connections and she has written other plays for young people including The Lost Things, which won Theatre Centre's 'Skylines Showcase'. Kellie has written three afternoon plays for BBC Radio Four, the most recent being The Archivist.
Anna Ledwich began her directing career at Theatre503. She was awarded the Michael and Morvern Heller Director's Bursary at Chichester Festival Theatre and was co-Artistic Director of Theatre on the Fly for Chichester's 50th Anniversary Celebrations. Anna received The Gate Theatre/Headlong New Directions Award for her adaptation of Frank Wedekind's Lulu and was nominated for the 2015 Olivier Award for Outstanding Achievement in an Affiliate Theatre for Four Minutes Twelve Seconds at Hampstead Downstairs and the 2018 Olivier Award for Best Comedy for Dry Powder at Hampstead Theatre. Recent work includes Cookies (Theatre Royal Haymarket); Dry Powder and Labyrinth (Hampstead Theatre); Acceptance; No One Will Tell Me How to Start a Revolution; The Argument; Deluge; Donny's Brain and The Empty Quarter (all Hampstead Downstairs); Kiss Me and Four Minutes Twelve Seconds (both Hampstead Downstairs/West End); The Stick House (Raucous Collective/Bristol Old Vic); Blue Remembered Hills and A Christmas Carol (both Chichester Festival Theatre); Dream Story (Gate) and How Does A Snake Shed Its Skin (Summerhall/National Theatre Studio). Anna's adaptation of Beauty and the Beast premiered at Chichester Festival Theatre in 2017.
---
HAMPSTEAD DOWNSTAIRS/Celia Atkin PRESENT PARADISE
By Dusty Hughes Directed by Alice Hamilton
7 December - 19 January Press Night Monday 7 January 7.45pm
'Live every day like your last, and garden as if you're going to live forever'
Hampstead Theatre presents the world premiere of Dusty Hughes' new comedy Paradise, which looks at the cost of growing old and the joys of ageing disgracefully.
Elite Homes: offering the Platinum Package in luxury retirement living. Old friends Amanda Goose and Roddy Meakin are enjoying their twilight years on their own terms - outrageous pranks and clandestine gins in the garden, adult magazines at the dinner table and a healthy disregard for the other residents. All is idyllic - until, that is, new management is brought in to restore order...
Geoffrey Freshwater plays Meakin. His theatre work includes Ink (Almeida/Duke of York's). Work for the RSC includes Volpone; The Jew of Malta; The Witch of Edmonton; As You Like It (also Lincoln Center, New York); King Lear; As You Like It; Henry IV Part II; Henry V; Henry VI Part I & Part II; Richard III; Sejanus: His Fall; Eastward Ho!; The Malcontent; King John; The Lion, the Witch and the Wardrobe; The Winter's Tale and Cyrano De Bergerac. Other theatre work includes Noises Off (Old Vic/UK tour); Old Money (Hampstead Theatre); The Tempest (Theatre Royal Bath); Filumena (Almeida); The Taming of the Shrew (Theatre Royal, Plymouth); Toad of Toad Hall (Birmingham Rep); The Real Inspector Hound (Warehouse Productions) and The Alchemist (National Theatre). Film work includes The Program; Invisible Woman; Sabotage and A Bridge Too Far. Television work includes Will; Doctors; Law & Order; The Bill; The Government Inspector; David Kelly; Foyle's War (several episodes); Midsomer Murders; EastEnders and Poirot.
Rebkah Hinds plays Sam. Her theatre work includes Much Ado About Nothing (Watford Palace); Grotty (The Bunker); Humble Boy (Orange Tree); Anita and Me (Birmingham Rep/UK tour); The Government Inspector (Birmingham Rep/UK tour); Billy Liar (Manchester Royal Exchange); Around the World (Mint Theatre, New York); The Little Prince - Concert (Savoy Theatre) and Sondheim Prom (Royal Albert Hall). Film work includes Woman of the Night; Oui, Oui, Oui and The Public Benefits. Television work includes Trollied; Inside No. 9: Empty Orchestra; Stains of Staines; Aunties; The Syndicate and Shameless. Radio work includes Animal Instinct and I Heart Amy.
Sara Kestelman plays Amanda. Her theatre credits include Filthy Business and The Intelligent Homosexual's Guide to Capitalism and Socialism with a Key to the Scriptures (Hampstead Theatre); Cabaret (Donmar); Girls (UK Tour); 4000 Miles (Bath Theatre Royal); Torchsong Trilogy (Menier Chocolate Factory); Making Noise Quietly, Nine, Hamlet, Love for Love, As You Like It, The Double Dealer, The Threepenny Opera and The American Clock, Copenhagen (National Theatre); Macbeth, Custom of the Country (RSC); King Lear (RSC/Barbican); A Midsummer Night's Dream (RSC/New York); Lettice & Lovage (Gielgud) and Fiddler on the Roof (Palladium). Her television and film credits include Zardoz; Lisztomania; Lady Jane; Anna Karenina; The Last Spark of Sundown; Rome; The Rivals of Sherlock Holmes; The Last Romantics and In the Flesh.
Claire Lams plays Kim. Her theatre work includes Kiss Me (Hampstead Downstairs/Trafalgar Studios); The Lottery of Love (Orange Tree); The King's Speech (Chichester Festival Theatre/Birmingham Rep); The Little Mermaid (Bristol Old Vic); Routes and Harvest (both Royal Court); One Man, Two Guvnors (Broadway/Adelphi/National Theatre); The Spies in Room 502 (Latitude Festival); W11 (Gate); While You Lie (Traverse); Educating Rita (Watermill Theatre); Absent Friends (Watford Palace); The Miracle; DNA and Baby Girl (all National Theatre); Faustus (Headlong); Fabulation (Tricycle); Presence (Theatre Royal, Plymouth); Chimps (Liverpool Everyman); Citizenship (National Theatre Studio); Fields of Gold and Soap (both Stephen Joseph Theatre, Scarborough); Coming Around Again and Huddersfield (both West Yorkshire Playhouse); The Happiest Days of Your Life (Royal Exchange Theatre) and The Dice House (Birmingham Stage Company). Film work includes Pumpkin Head; Southwalk, The Movie; Beyond the Blade and The Dunns of Brixton. Television work includes Call the Midwife; Casualty; Humans; The Wrong Mans; Silent Witness; Obsessed; Random; Doctors; The Bill; Holby City; The Brief and EastEnders.
Dusty Hughes returns to Hampstead Theatre following Bad Language in 1983. He was Theatre Editor of Time Out and helped to establish that magazine's theatre coverage as an alternative voice. He then joined the Bush Theatre as Artistic Director. In 1980 his first play "Commitments" won him the London Theatre Critics Most Promising Playwright Award. His subsequent plays have been seen at the National Theatre, The Royal Shakespeare Company in Stratford and London, The Royal Court, Hampstead Theatre, The Traverse Theatre, Edinburgh, The Bush, the Donmar and in the West End as well as in Europe and America. He has worked extensively in television. He was joint winner of the Writer's Guild Award for Best Drama Series for Between The Lines and created The Brief for ITV as well as adapting Joseph Conrad's The Secret Agent for BBC1. He has also written for many other series including Silent Witness and Lewis and most recently the BBC's The Musketeers (2015).
Alice Hamilton returns to Hampstead Downstairs following Every Day I Make Greatness Happen. Her directing credits include While We're Here (Bush); Echo's End (Salisbury Playhouse); Orca (Papatango); Thirty Christmases (Supporting Wall); German Skerries (Orange Tree/tour); Eventide (Arcola/tour); Visitors (Bush/Arcola/tour); Orson's Shadow (Southwark Playhouse); Fear of Music (Up in Arms/Out of Joint tour) and At First Sight (Latitude Festival/tour). She worked as Staff Director on Man and Superman at the National Theatre, and has directed development workshops and rehearsed readings with the Royal Court, National Theatre, Salisbury Playhouse and High Tide. Alice is co-artistic director of Up in Arms.
Casting for Cost of Living, Eden and Wilderness will be announced in due course.
Priority Booking for Hampstead Theatre members and Under 30s Downstairs Club opens Friday 16 November. Public Booking opens Friday 23 November.
For more information about Hampstead's free membership club for Under 30s, please visit https://www.hampsteadtheatre.com/about-us/the-downstairs-club/
---
HAMPSTEAD'S 60TH BIRTHDAY MAKEOVER
Next year is Hampstead Theatre's 60th Birthday and in this landmark year the theatre plans to extend its auditorium with the addition of 41 new seats. This additional capacity increases the number of tickets available each year by 11,500 and is created in response to the high demand for much of Hampstead Theatre's programme and will also help support its future financial sustainability. The project will include an overall refurbishment of the space, in which over one million people have seen a performance since the building opened in 2003. Hampstead Theatre has launched a fundraising campaign to meet the £440,000 project cost, and has raised over £100,000 to date. The theatre is appealing to its audiences who can support the 60th Birthday makeover by making donations and naming a seat. To find out more please visit www.hampsteadtheatre.com/support-us/individual-giving/name-a-seat-at-hampstead-theatre/