Latest News on Mark Ravenhill:
Latest News on Mark Ravenhill
Mark Ravenhill News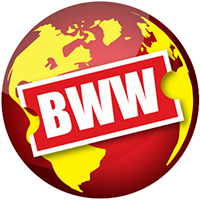 Mercury Theatre Announces Four New Associate Companies
by Stephi Wild - Mar 27, 2023
Mercury Theatre, led by Executive Director Steve Mannix, Executive Producer Tracey Childs and Creative Director Ryan McBryde, has announced four new associate companies who will partner with the venue for a period of three years.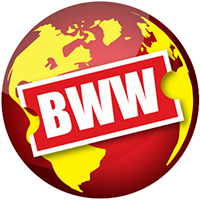 WGGB Announces Olwen Wymark Awards 2023
by Stephi Wild - Feb 22, 2023
WGGB presents its annual awards for the encouragement of new writing in London on Wednesday 22 February 2023.
Vicky Featherstone to Step Down as Artistic Director of the Royal Court
by Aliya Al-Hassan - Feb 3, 2023
Vicky Featherstone has announced she will step down later this year when the search for a new Artistic Director is complete and once they have taken up post.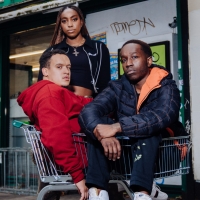 National Youth Theatre Announces UP ALL NIGHT An All Night Takeover At The Duke Of York's Theatre
by Stephi Wild - Jan 19, 2023
Join National Youth Theatre and some of Britain's leading voices for a world-first all-night West End youth takeover at the iconic Duke of York's Theatre on 10 February 2023. 
King's Head Theatre Announces THE TAKEOVER
by Aliya Al-Hassan - Jan 18, 2023
Islington's King's Head Theatre has announced The Takeover, where four guest Artistic Directors have been given the opportunity to curate and programme their own seasons' from the end of March to August 2023. 
Submissions Now Open For The RSC's Nationwide Playwriting Project
by Stephi Wild - Jan 3, 2023
As the Royal Shakespeare Company (RSC) celebrates the 400th anniversary of Shakespeare's First Folio in 2023, the Company today announced the opening of submissions for its new nationwide playwriting competition 37 Plays: an ambitious and ground-breaking new initiative open to anybody from anywhere in the UK.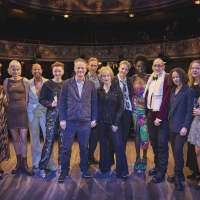 Photos: On the Red Carpet at Opening Night of ORLANDO at the Garrick Theatre
by Stephi Wild - Dec 6, 2022
Orlando officially opened last night at London's Garrick Theatre. Check out photos from the opening night red carpet here!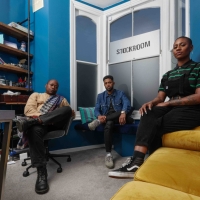 New Sound Stage Monologues to Explore the Black British Community's Relationship With the Covid-19 Vaccine
by Stephi Wild - Dec 6, 2022
Pitlochry Festival Theatre and Stockroom in Association with Naked Productions present the Sound Stage audio premiere of Blaccine First Dose,  three new monologues which investigate the Black British community's relationship with the Covid-19 vaccine in January 2023.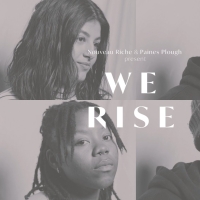 Paines Plough and Nouveau Riche to Present Five-Part Short Film Series WE RISE
by Chloe Rabinowitz - Nov 9, 2022
Nouveau Riche and Paines Plough have announced We Rise, a free five-part series of short films shining a light on how to manoeuvre, cope and self-care against racism in the theatre sector. The films will be released weekly and readily available to everyone on Youtube, Instagram and Facebook with the first episode airing on Wednesday 16 November. 
TV Star Lucy Speed To Direct Her First Play At Kings Head Theatre
by A.A. Cristi - Sep 6, 2022
Actress Lucy Speed is set to make her directorial debut with a new play about first time motherhood at Mark Ravenhill's Kings Head Theatre in Islington.
Mark Ravenhill Videos
Mark Ravenhill Frequently Asked Questions
How many shows has Mark Ravenhill written?
Mark Ravenhill has written 3 shows including Nation (Playwright), A View from Islington North (Writer), The Cane (Playwright).