Latest News on Brits Off-Broadway
Brits Off-Broadway News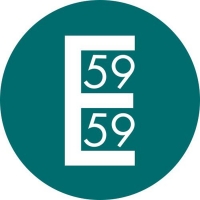 BRITS OFF-BROADWAY FESTIVAL to Return in Spring/Summer 2023
by Chloe Rabinowitz - Jul 13, 2022
New Diorama Theatre in London and 59E59 Theaters in New York have partnered again and will co-curate the 2023 Brits Off-Broadway Festival.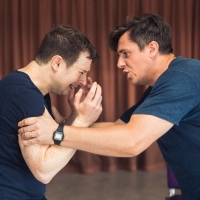 Photos: In Rehearsals with FRITZ & MATLOCK at The Pleasance Downstairs
by A.A. Cristi - Sep 28, 2021
Rehearsal shots have been released for new dark comedy Fritz and Matlock written and performed by long-time collaborators James Wallwork (BBC, Film4) and Salvatore D'Aquilla (War Horse, BBC) opening at The Pleasance Downstairs this October 5-17. The show is directed by Jessica Millward and produced by Olivia Munk of Part of the Main Productions.
BELVEDERE By Ana-Maria Bamberger To Be Presented In a New Production At The Old Red Lion Theatre
by Chloe Rabinowitz - Sep 27, 2021
After its postponement in May 2020, the European play Belvedere by Romanian-born playwright Ana-Maria Bamberger is finally set to take over the stage of The Old Red Lion Theatre this November 2-13.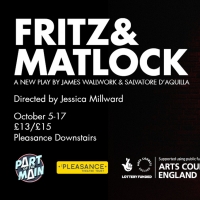 FRITZ AND MATLOCK Comes To The Pleasance Theatre London
by Stephi Wild - Sep 16, 2021
Wallwork, who is based in London, and D'Aquilla, who lives in Sheffield, wrote the play over Zoom during the COVID-19 lockdown. Fritz & Matlock is set in the basement of an inner city Sheffield house. Carl Fritz (D'Aquilla) and Barry Matlock (Wallwork) try to bury the bodies of their past and find their way to a more hopeful future.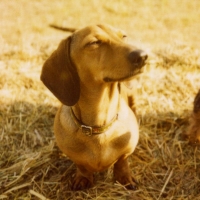 A BRIEF LIST OF EVERYONE WHO DIED Will Be Available to Watch For Free From The Finborough Theatre
by Stephi Wild - May 20, 2021
The Finborough Theatre presents the world premiere rehearsed reading of Jacob Marx Rice's A Brief List of Everyone Who Died, available on the Finborough Theatre YouTube channel from Monday, 24 May at 6.00pm to Sunday, 20 June 2021 at midnight as part of #FinboroughForFree, and showing concurrently with subtitles on Scenesaver.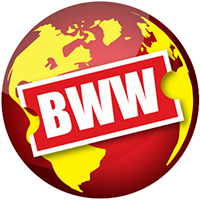 New Perspectives Announce BBC Radio 3 Adaptation and Download For Soho Theatre
by Stephi Wild - Dec 9, 2020
For December and the new year, New Perspectives will be presenting a versatile series of theatre in different mediums: a radio play, a Zoom play, a postcard drama, a Whatsapp drama, and a series of reimagined Christmas cards.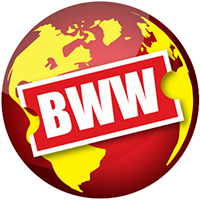 New Perspectives Presents CHRISTMAS CARDS RESTAGED
by Stephi Wild - Nov 6, 2020
In collaboration with six renowned UK theatre makers, New Perspectives are producing six limited edition Christmas cards, each reimagining traditional yuletide messages. The artists have each designed the front and inside of a card to create a handheld piece of artwork which can be kept as a curio or given as a gift. The cards can be bought singly, as a pack of three or a pack of six.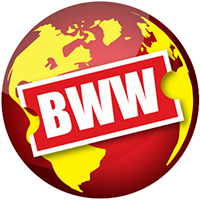 STAY SAFE Halloween Show to Be Presented on Whatsapp
by Stephi Wild - Oct 21, 2020
Stay Safe is part of Signal Fires a nationwide project inspired by one of the original forms of theatre – storytelling around the fire.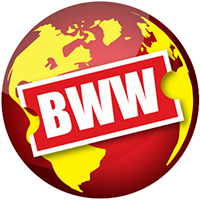 Le Gateau Chocolat, Neil Hamburger and Gemma Whelan To Make Guest Appearances in THE BOSS OF IT ALL
by Stephi Wild - Sep 16, 2020
Acclaimed comedians and performers from around the world have been confirmed to join the cast of Lars von Trier's The Boss of It All when it livestreams 18th a?" 20th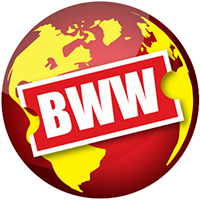 Josie Lawrence Will Lead Streaming Adaptation of THE BOSS OF IT ALL
by Stephi Wild - Sep 1, 2020
The cult classic Lars von Trier film, The Boss of It All, has been adapted for a specially staged streamed version by theatre company New Perspectives, with Josie Lawrence playing the title character.
Brits Off-Broadway Videos
STAGE TUBE: Sneak Peek of NINA CONTI: TALK TO THE HAND
by BroadwayWorld TV - Oct 24, 2011
59E59 Theaters (Elysabeth Kleinhans, Artistic Director; Peter Tear, Executive Producer) is thrilled to welcome The Pleasance to Brits Off Broadway with NINA CONTI: TALK TO THE HAND, written by Ms. Conti and Bill Dare, directed by Mr. Dare and featuring Ms. Conti with Monkey & Granny. NINA CONTI: TALK TO THE HAND begins performances on Tuesday, November 8 for a limited engagement through Sunday, November 13. Press opening is Thursday, November 10 at 7:00 PM. The performance schedule is Tuesday - Thursday at 7 PM; Friday at 8 PM; Saturday at 2 PM & 8 PM; Sunday at 3 PM. Single tickets are $35 ($24.50 for 59E59 Members). To purchase tickets, call Ticket Central at (212) 279-4200 or go to www.59e59.org. For more information, visit www.britsoffbroadway.com.