Latest News on Alice Hamilton
Alice Hamilton News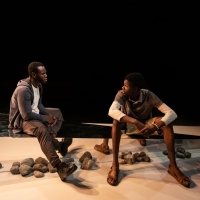 Review: ONE WHO WANTS TO CROSS, Finborough Theatre
by Gary Naylor - Feb 3, 2023
A powerful, hour-long work that uses repetition, poetry and disorientation to take us inside the minds of those who risk everything to escape their homeland.
ONE WHO WANTS TO CROSS has its UK Premiere at the Finborough Theatre This Month
by Stephi Wild - Jan 4, 2023
Alice Hamilton directs the UK premiere of One Who Wants To Cross by award-winning French playwright Marc-Emmanuel Soriano at the Finborough Theatre for a four week limited season on Tuesday, 31 January 2023 (Press Nights: Thursday, 2 February 2023 and Friday, 3 February 2023 at 7.30 pm).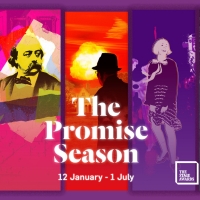 Jermyn Street Theatre Announces Programming for First Half of 2023 Featuring Four World Premieres
by Chloe Rabinowitz - Oct 5, 2022
Jermyn Street Theatre has announced a six-month programme of work for the first half of 2023.  Continuing from where the current Temptation Season left off and exploring the many sides of promise - vows made, kept and broken and the hope of great things to come - this vibrant body of work contains four world premieres and a major rediscovery. 
Ian Gelder, Christopher Godwin & More to Star in SOMETHING IN THE AIR World Premiere at Jermyn Street Theatre
by Chloe Rabinowitz - Sep 8, 2022
Jermyn Street Theatre has announced the cast for the world premiere of Peter Gill's Something in the Air.  The production, which runs from 13 October to 12 November, will feature Ian Gelder (Game of Thrones, The Model Apartment – Theatre Royal Bath) as Alex, and more.
Jermyn Street Theatre Announces Summer and Autumn Season
by Stephi Wild - Apr 13, 2022
Today, Jermyn Street Theatre announces a six-month programme featuring six world premieres and a major rediscovery. The Footprints Festival returns in July, headlined by Karina Wiedman's The Anarchist, winner of the Woven Voices Prize for Playwriting.
Paul Miller To Step Down As Orange Tree Theatre Artistic Director
by Stephi Wild - Jan 27, 2022
Orange Tree Theatre Artistic Director, Paul Miller, today announces he will be stepping down from his role at the South-West London theatre in the coming year.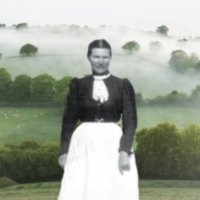 Hampstead Theatre Announces The World Premiere Of LITTLE SCRATCH and FOLK
by Stephi Wild - Sep 29, 2021
Katie Mitchell will direct Miriam Battye's compelling adaptation of little scratch.  Adapted from Rebecca Watson's debut novel, little scratch is a fearless and exhilarating account of a woman's consciousness over the course of 24 hours.  Moronkẹ Akinola, Eleanor Henderson, Eve Ponsonby and Ragevan Vasan will perform in this production from 5 November until 11 December. 
BWW Review: THE MEMORY OF WATER, Hampstead Theatre
by Cindy Marcolina - Sep 10, 2021
Memories are fickle things. We rehearse them, we shape them, and we eventually forget the original events and end up making new ones, filling the gaps with our experience of them rather than the actual occurrences. It's the core concept of Shelagh Stephenson's multi-awarded play, The Memory of Water. Premiered in 1996 on the Hampstead Theatre stage, it went on to win an Olivier in 2000, debut in the States, tour internationally, and even landed on the big screen in 2002 titled Before You Go directed by Lewis Gilbert.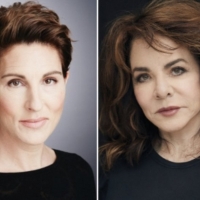 Stockard Channing and Rebecca Night Will Star in 'NIGHT, MOTHER at Hampstead Theatre
by Stephi Wild - Aug 25, 2021
Stockard Channing and Rebecca Night will perform in the Pulitzer Prize-winning 'night, Mother by Marsha Norman.  This astonishing play, which had its UK premiere at Hampstead Theatre in 1985, will be directed by the theatre's Artistic Director, Roxana Silbert.  'night, Mother will run from 22 October until 4 December 2021.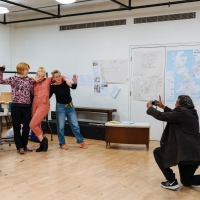 Photos: Inside Rehearsal For THE MEMORY OF WATER at the Hampstead Theatre
by Stephi Wild - Aug 23, 2021
Lucy Black, Kulvinder Ghir, Adam James, Lizzy McInnerny, Carolina Main and Laura Rogers will perform in this poignant and painfully funny comedy about conflicting memories, life and loss, which received its world premiere at the theatre in 1996.  
Alice Hamilton Videos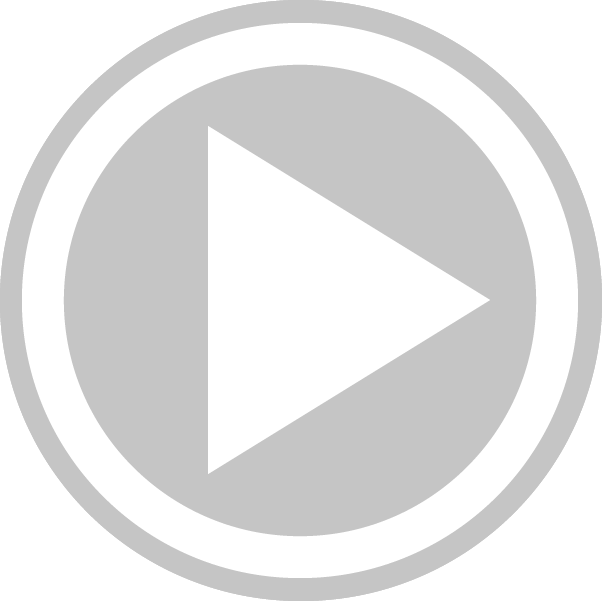 VIDEO: Go Behind the Scenes of Hampstead Theatre's THE DUMB WAITER in New Trailer
by Stage Tube - Nov 27, 2020
A behind-the-scenes trailer is released for Hampstead Theatre's 60th anniversary production of The Dumb Waiter ahead of the theatre reopening on 3 December 2020.  The production will now run until 16 January 2021.