Emma Williams To Play 'Myrtle Wilson' In Exclusive Concert Performance Of GATSBY THE MUSICAL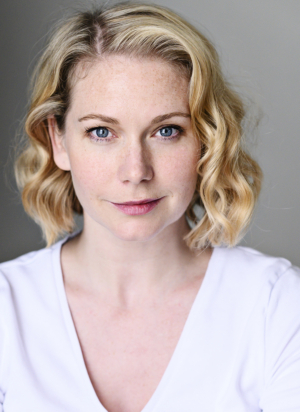 "Live at Zedel" announce today that Emma Williams will play the role of 'Myrtle Wilson' in the concert performance of "GATSBY" in August. 'Crazy Coqs', the beautiful Art Deco venue in the heart of Piccadilly that plays host to theatre, cabaret, music and the performing arts, is the perfect setting for the story.
"GATSBY - the Musical" gives a fresh perspective of the events; revelling in the glitz and glamour but also showing a glimpse of the sadness and secrets that ripple beneath the surface.
Four times Olivier Award nominee Williams takes on the role of 'Myrtle Wilson', perhaps the most tragic of all Fitzgerald's characters left scattered in the wake of the American Dream. Joining Jodie Steele (Heathers, Wicked, Rock of Ages) who plays 'Daisy Buchanan', she will pull focus on the women of the tale that is so often overlooked in the male dominated New York of the 1920s.
A great event for lovers of new musical theatre, this is a chance to catch an exclusive concert performance of this unique show.
CAST
Jodie Steele as Daisy Buchanan.
And
Emma Williamsas Myrtle Wilson
FULL CAST TO BE ANNOUNCED
LISTINGS
Wednesday 28th and Thursday 29thAugust 2019 at 7pm
LIVE AT ZEDEL
at Crazy Coqs
20 Sherwood Street
LONDON W1F 7ED
BOX OFFICE 020 7734 4888
www.brasseriezedel.com/live-at-zedel/gatsby-the-musical/
Reviews for previous production
"This musical adaptation of F Scott Fitzgerald's novel grips throughout"
THE TELEGRAPH
"Evokes the decadent rush of the jazz era and its seedy underbelly"
TIME OUT (Show of the Week)