Arrows And Traps Rep Announces Season at Brockley Jack Studio Theatre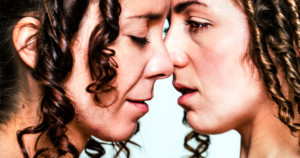 Arrows & Traps Theatre present a five-week season of two brand new historical plays about a pair of remarkable female pioneers, performed in repertory by a single cast.
Gentleman Jack
Written and directed by Ross McGregor
Tues 15 January to Sat 16 February 2019
Press Night | Thursday 17 January | 7.30pm
Yorkshire, 1810. Anne Lister, a landowner and secret diarist, is a gentlewoman that defies convention. As Britain's first modern lesbian, in a time when it is difficult just being female, Anne embarks on her life's mission, to fall in love and find someone to share her world with.
But her pursuit of happiness is threatened by a scandalised society, and Anne must fight to live the way she wants to. Based on true events, Gentleman Jack is a passionate and dramatic tale of love and survival in the face of prejudice.

Shooting With Light
Written and directed by Ross McGregor
Sat 19 January to Sat 16 February 2019
Press Night | Thursday 24 January | 7.30pm
Paris, 1935. Gerta Pohorylle, a young German refugee, meets Endre Friedmann, a young Hungarian in exile. Both are artists, Jews and nonconformists. Drawn to each other by a shared fervour for photography, they create a persona in order to better sell their work - and so the legendary Robert Capa is born.
But alongside their love of art, abides a fierce dedication to justice. Putting everything at risk, they travel to Spain to document the brutal turmoil of the Civil War. Here, in the midst of the peril and chaos, a romance for the ages is born.
Venue: Brockley Jack Studio Theatre, 410 Brockley Road, London, SE4 2DH
Box office: www.brockleyjack.co.uk or 0333 666 3366 (£1.50 fee for phone bookings only)
Dates: Gentleman Jack Tues 15 January to Sat 16 February 2019
Performances at 7.30pm (16+)
Shooting With Light Sat 19 January to Sat 16 February 2019
Performances at 7.30pm (14+)
(no performances Sunday, Monday)
Tickets: £16, £13 concessions

Theatre website: www.brockleyjack.co.uk

Related Articles View More UK Regional

Stories

Shows
More Hot Stories For You