YPT presents INSTANT by Governor General Award-Winning Playwright, Erin Shields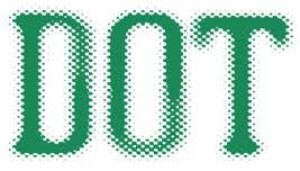 Young People's Theatre (YPT) is pleased to welcome back Montreal's Geordie Productions and their acclaimed production of Instant by Governor General Award-winning playwright Erin Shields. A timely teen piece on the need to be noticed and the impact of social media, Instant will be presented in The Studio from November 28 to December 15.
Meredith is a singer-songwriter intent on stardom. Jay is her friend, a gifted hockey player who aspires to play in the NHL. Rosie is raising money to pay for her father's expensive medical needs. All three are competing to get noticed...and then the lightning-fast world of social media triggers an avalanche of controversy. How far will they go to achieve their ambition?
Click here
to view a clip from Instant. Instant is directed by Geordie's former Artistic Director Dean Patrick Fleming, recipient of the 2013
Queen's Diamond Jubilee Medal
for his contribution to the Arts, and features Leah Fong, Michelle Rambharose and Dakota Jamal Wellman. The Creative Team includes: Set and Costume Designer Cathia Pagotto; Lighting Designer Andrea Lundy; Sound Designer Devon Bate; Production Manager Amy-Susie Bradford; Original Production Manager Justine Lefrançois; Original Technical Director Alexandre Michaud; Original Tour Manager Mélanie Ermel. Instant recently received four nominations for the upcoming
Montreal English Theatre Awards
, to be presented October 23, 2017: Outstanding Sound Design/Composition; Outstanding New Text (Original or Adaptation); Outstanding Emerging Artist(s) - Performance: Michelle Rambharose and Dakota Jamal Wellman. INSTANT
Written by Erin Shields
Directed by Dean Patrick Fleming
Produced by Geordie Productions
Developed with Playwrights' Workshop Montréal
IN THE STUDIO NOV. 28 - DEC. 15, 2017 | Recommended for ages 12 & up | Runs approximately 50 min.
Media opening: Wednesday, November 29 at 10:30AM or 1:15PM
Content Advisory: Strong Language, Mature Situations (
click here
for details)
Performances: Nov. 28, 29, 30, Dec. 4, 5, 6, 7, 11, 12, 13, 14 at 10:30AM & 1:15PM | Dec. 2, 3 & 10 at 2PM | Dec. 8 & 15 at 10:30AM
Relaxed Performances
Dec. 3 2 pm & Dec. 4 10:30AM.
Schedule:
http://www.youngpeoplestheatre.ca/shows-tickets/instant/
Young People's Theatre |
165 Front Street East, Toronto
Tickets: $10-$34 each, HST & service charges extra | Online:
youngpeoplestheatre.ca
| Prices subject to change
Box Office:
416.862.2222 x2
For more information visit
youngpeoplestheatre.ca