Click Here for More Articles on STUDENT CENTER - ELEMENTARY EDITION

BWW Previews: FL DRAMA KIDS BRINGS ALADDIN JR. TO HCC Brandon Campus Theatre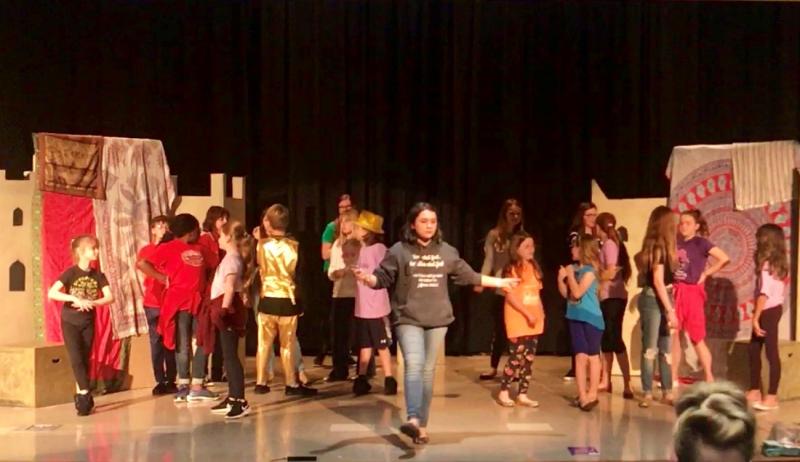 Through interviewing a pair of Aladdins and Jasmins, as well as a Genie, the consensus is clear. FL Drama Kids is so much more than learning the steps to putting on a musical. Friendships are forged, confidences built and the instructors/directors create a much-needed, fun and safe haven for kids to be themselves.
Or not be themselves... which is something several of the actors enjoyed. Being a completely different character, stepping into a role and creating the important details to bring it to life is what the young cast most love about theatre.
Under co-direction of Faith Clark and Jake Indano, on January 18, ALADDIN JR. opens at HCC Brandon Campus Theatre. With two casts, Wishes and Wonders, each group gets the opportunity to showcase their talents.
Ten-year-old Bradley Clark has been performing since the age of 3.
"What I like most about acting is I can be playing a role that is very like me as a person or completely different from who I am. I love being with all my friends and I like learning the choreography, the blocking and all the fun stuff that comes from being a part of the show with our Drama Kids family."
As Aladdin, he enjoys the challenge of the multifaceted role.
"He has a lot of different parts about him - an adventurous side, a sweet, soft, emotional side when he meets Jasmin."
With FL Drama Kids three years, Wyatt Roster, 12, said he enjoyed playing all the different emotions of Aladdin.
"I love playing different roles and dressing up in different styles," he said. "Theatre is important to help kids express themselves and make friends."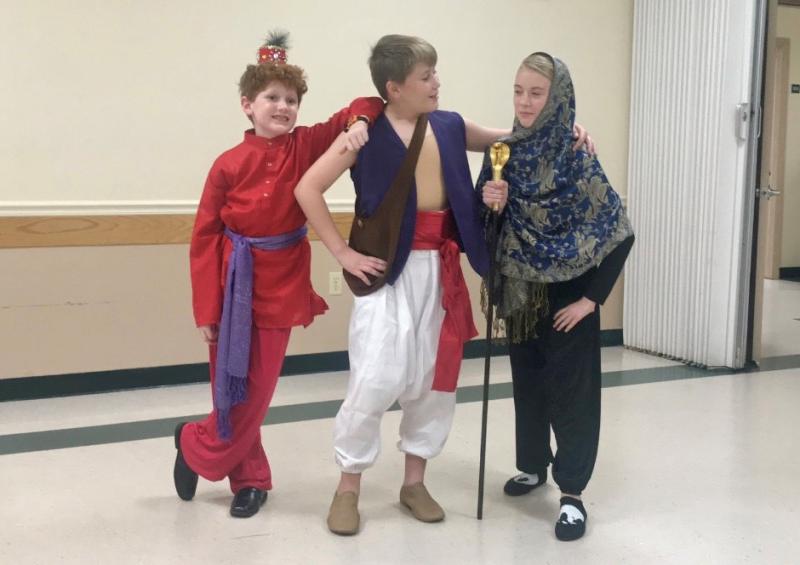 Mckenna Slater, 13 and Zoe Croxdale, 11 play the independent Jasmin. Mckenna joined FL Drama Kids last year and Zoe since 2015.
"Theatre helps kids learn different capabilities, how to express themselves in front of an audience," said Mckenna. "My favorite part of being in this production is the people and meeting new friends."
Zoe said that Jasmin is not a predictable Princess in need of rescuing.
"Jasmin is very fierce. She doesn't really know what she's doing, but she makes a plan on the way. She's different from most Disney princesses who are always getting saved by someone. Jasmin can save herself."
Thirteen-year-old Maren Ping plays the energetic Genie in ALADDIN JR. She believes the message the musical carries is to always be yourself, no matter what anyone says, even if it's hard.
"I like all the optimistic character traits of the Genie because I feel like I relate to that a lot. With the Genie, I get to truly express myself in a way that I might not in other roles."
Maren is auditioning for Blake High School and hopes that Genie and FL Drama Kids on her resume helps get her into the performing arts school.
Directors Faith and Jake love seeing how the friendship formed in FL Drama Kids have a life of their own outside of the classroom. Social media posts of student outings together prove that when you join a theatre group, you also join a second family.
"When you work on a show together, you learn to rely on each other through the good times and be there for each other when things get tough," said Faith. "We give them a safe, judgment-free zone where they are safe to take risks and take chances with their characters. Our kids are under so much judgment every day - from their peers and from adults - here, they get the affirmation that they need from not only their directors, but their peers. Our kids are really like family."
Jake explained that the message inside of FL Drama Kids is that the outside doesn't matter; it's what you carry inside that's important. ALADDIN JR. also offers that same sentiment.
"One of the great messages of this show is no matter what external and internal pressure you may be feeling, as long as you stay true to the ideals that you make for yourself than you will be able to pursue a life that is grander than you can ever imagine."
Aladdin Jr. is at HCC Brandon Campus Theatre, 10451 Nancy Watkins Dr, Tampa 33619 on January 18 - 20. Learn more about FL Drama Kids and visit their video blog with captures behind-the-scenes at https://dramakids.com/brandon-apollo-beach-riverview-plant-city-fl/ and https://www.youtube.com/channel/UCqIWJU5ejsms9kkl19uP7fQ?view_as=subscriber. Tickets are $10 and available at Ticket Source.
Related Articles