BWW Previews: AN INTIMATE NIGHT OF CABARET WITH PHANTOM'S JEREMY STOLLE at Straz Center

Some people come into your life and unexpectedly change the course of it. Jeremy Stolle was a 16-year-old football player whose mom asked him to take a music class in the morning. Jeremy opted for piano class. His piano teacher Dennis Clark also led the school choir and suggested he might do well moving on to vocal music. Almost like an old episode of Glee, Jeremy entered the choir room and his life was changed forever.
"I walked in and listened to these kids singing and it was a weird, shocking moment in my life where I really felt I belonged to something for the first time," he said. "It was instantly the first moment I heard these kids sing four-part harmony, enjoying music and making something collectively. I thought this is something I want to do. I never really felt that way about sports."
Jeremy credits his piano/choir teacher with being the inspiration behind his love of musical theatre.
"Mr. Clark was the music director of all the summer musicals, so he invited me to join the town's Production Company.... and so would be the rest of my life."
****
The best career advice he ever received was "don't cast yourself out; try everything." He said that as soon as you tell yourself you aren't right for something, you psyche yourself out and you are not going to try. Be overprepared for the job you want. Be way better than you need to be. It's a very competitive world.
Apparently, by his long, acclaimed and eclectic bio, Jeremy does follow his own advice. It registered with Jeremy while playing Jekyll during a non-union production of Jekyll and Hyde, that he could be a leading man.
"I realized I could carry a show," he said. "When I started doing Gaston in Beauty and the Beast, I really clicked with the part and realized I could definitely do this, even if I was destined to be the villain. I could definitely do it."
If you don't recognize his name from Jekyll & Hyde, Beauty and the Beast, Thoroughly Modern Millie (Trevor), The Scarlet Pimpernel (Percy), Carousel (Billy), Camelot (Lionel), creating an original character in Disney's preproduction of The Hunchback of Notre Dame or starring on TV in "As The World Turns" (Patrick), "Guiding Light" (Marco), "All My Children," and "Rescue Me," imagine a beautiful man, cloaked in darkness, hiding half of a disfigured face behind an ivory mask singing songs of unrequited love.
Jeremy followed his dream and has graced the Broadway stage as the Phantom in Phantom of the Opera for over 8 years.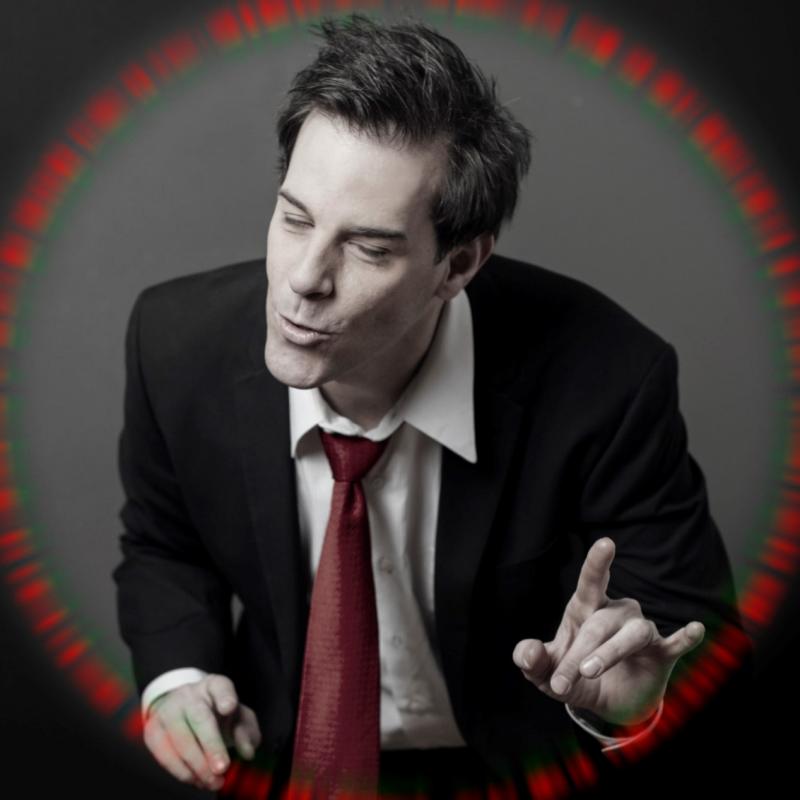 On Saturday, October 20, the mask is removed for an intimate cabaret concert featuring Jeremy and his piano accompanist Arri Simon. It's a special evening of Broadway tunes, jazz standards and hits from his debut album In the Moment in his one-night-only solo show at Straz Center.
Jeremy even invited young singers from Patel Conservatory to perform a number with them.
His album In the Moment was inspired by living in the now, and on stage the experience of actor really clicking with a character and living in the moment.
"The set list represents me and includes all the different types of music I've been exposed to up until I made that album," he said. "I pull from all the different facets of my life. Arri is also a singer, so we do some duets as well."
Jeremy said that his cabaret isn't the standard experience.
"I like to have fun. My show is more like a musical party. If people are going to gather and have drinks, we might as well make a party of it. I want my audience to walk away feeling like a million bucks. Please join me. I want you to come with a smile and leave with a smile."
Jeremy said the best compliment he could receive from someone after seeing his show would be for that person to be inspired to do something he saw onstage.
"Whether that's playing the ukulele or the guitar or learning to sing an old musical theatre standard, I'd be just honored by that. Music is a gift and everyone gets to participate."
Jeremy Stoll's cabaret show is October 20th at 830PM in Jaeb Theater at Straz Center. Tickets are $45. For more information visit https://www.strazcenter.org/Events/Straz/Shows/1819_Cabaret/Jeremy-Stolle. To learn more about Jeremy, visit http://www.jeremystolle.com and follow him on Facebook, YouTube, Twitter, and Instagram.