A LITTLE CALM BEFORE THE STORM Comes to Theater St.Gallen This Month
Performances run September 14-November 6, 2022.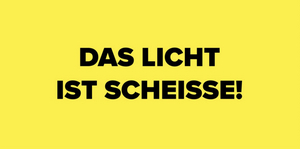 In A Little Calm Before the Storm , three actors are invited to a talk show to discuss the portrayal of Hitler. In contrast to the two theater veterans, the youngest of the colleagues "only" played Goebbels. A vanity fair breaks out, poison and bile are spit out. Before the gentlemen know it, they are in the middle of a bitter dispute about the commission of contemporary theater, about old-fashioned "naturalism swindles" or the fads of modern director's theater. They realize too late that they have fired their powder before the start of the show.
In the second short drama After the calm before the storm, which is created in the same setting as the first part, Irm König, the played chief hostess of "Glücksschiff", and stage star Liz Hansen meet. The two lethal injections give each other nothing when they discuss the differences between television and theater work or whether art and entertainment are mutually exclusive. And are there any good roles left for older women, when the majority of drama literature is written from the "dick perspective"?
Theresia Walser's double evening addresses the art of play in a humorous and biting way, which requires the actors to constantly balance reality and illusion. The unleashed egos show again and again that they can't stop acting in their private life either. Do they even remember what reality they are in right now?
Performances run September 14-November 6, 2022.
More Hot Stories For You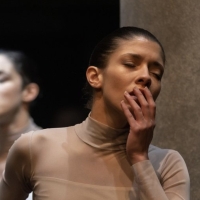 SHAME(LOST) Continues at Theater St.Gallen This Weekend

December 2, 2022

For Scham(los) the Italian choreographers Francesca Frassinelli and Mauro Astolfi are developing two creations for the dance company Theater St.Gallen for the first time and in them they deal with the topic of self-satisfaction and self-esteem.
---
ANNA FEDEROVA Comes to Theater St. Gallen This Week

November 28, 2022

Alle Facetten ihres Klavierspiels zeigt Anna Fedorova, wenn sie in dieser Saison nicht nur als Solistin in Sergei Rachmaninows 3. Klavierkonzert, sondern auch als Rezitalistin in der Tonhalle St.Gallen auftritt. Das Programm ihre Solo-Abends eröffnet ruhig und zurückhaltend mit Valentin Silvestrovs Elegie Der Bote.
---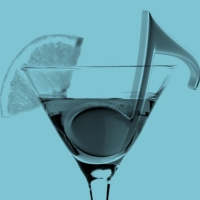 BRASS AND GROOVE is at Theater St.Gallen This Weekend

November 25, 2022

Wenn sie zu Fanfaren, Märschen oder Chorälen ansetzen, erfüllen sie mit ihrem gewaltigen Klang auch die hintersten Ecken der Tonhalle: die Blechbläser des Sinfonieorchesters. Wenn nun der Nachtzug des Sinfonieorchesters St.Gallen in dieser Saison zum ersten Mal Halt macht in der Lokremise, dann verlassen Trompeten, Posaunen und Tuba für einmal ihren angestammten Platz in den hinteren Reihen des Orchesters und formieren sich zum messingglänzenden, fulminanten Brass-Ensemble.
---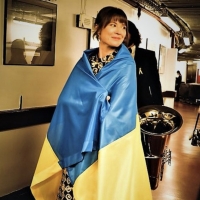 NOSTALGIA II Will Be Performed at Theater St. Gallen This Week

November 14, 2022

Nostalgia II is the 4th Tonhalle concert at Theater St. Gallen, featuring works by Valentin Silvestrov and Sergei Rachmaninoff. The concert is set for 18 November.
---
Gianandrea Noseda Extends Contract in Zurich Through 2028

November 1, 2022

The Zurich Opera House announced the extension of Gianandrea Noseda's contract as General Music Director through the 2027 - 28 season. Noseda began his tenure as General Music Director of the Zurich Opera House in September 2021.   
---