BWW Review: THE CREATION BY HAYDN at Folkoperan, Stockholm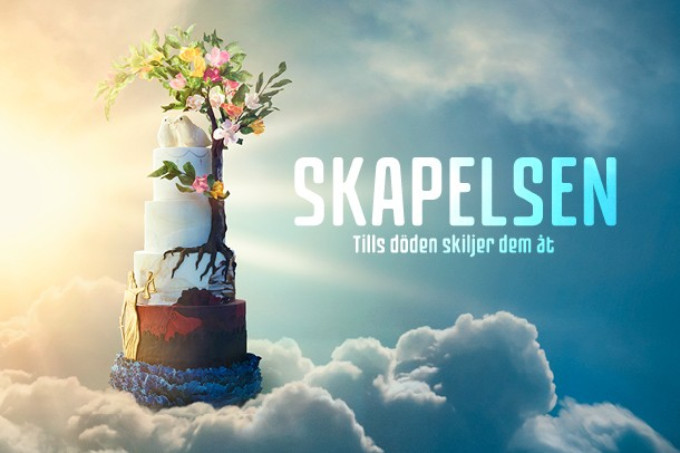 The Creation (Skapelsen) by Haydn, Opening night 6th of April 2019 at Folkoperan, Stockholm
In the late 1700s, Joseph Haydn wrote an oratorio in three parts about Creation with the libretto by Gottfried van Sweiten. A powerful and beautiful oratorio performed at Folkoperan by the wonderful Mikaeli Chamber Choir, a great orchestra conducted by Anders Eby and three fantastic soloist Susanna Stern, Martin Hatlo and Jesper Säll. Together with the actors Samuel Fröler, Annika Hallin and Ann-Sofie Rase they plat the archangels who tell us about and lead us through the story of creation. The archangels played by the actors in this directed in a very odd way and does not give room for their actor skills. They do not contribute in a positive way to the performance but are more distracting from the impressive musical performance by the choir, orchestra and opera singers. For example, when the completion of Creation is to be celebrated with joy, the actors performs an bad non rythmic dance which move focus from the fine music. I think it is waste of actor skill to have Samuel Fröler serve champagne to everyone on stage when his skills could have been used differently. In addition, the archangels are dressed in black and torned, which does not appeal to me.
Mellika Melouani Melani has, with her new interpretation, direction and concept idea, developed the classic oratorio. She highlights various types of love relationships, both shown as film in the background and by ordinary people on stage, telling their love stories. Stories of, for example, forbidden love, love where the couples have been separated due to war and a three-person relationship. Some stories are more touching than others. With this she wants to show how different love can be and weaves it into the creation story where these people represent the creation of man. The entire show ends with a real traditional wedding on stage followed by the wedding waltz in the foyer. Each evening a new couple is wed on stage.
The musical part of this performance of Haydns Creation is amazingly good and the scenography is beautiful. It is interesting and contemporary to question the traditional love relations and show how differently relationship can look like. Unfortunately, the overall impression is reduced by the interpretation of the actors' archangels.
The creation is played till April 28th at Folkoperan.
https://www.folkoperan.se/pa-scen/skapelsen
Related Articles View More Sweden

Stories

Shows