BWW Review: ASHES TO ASHES at Olympiateatern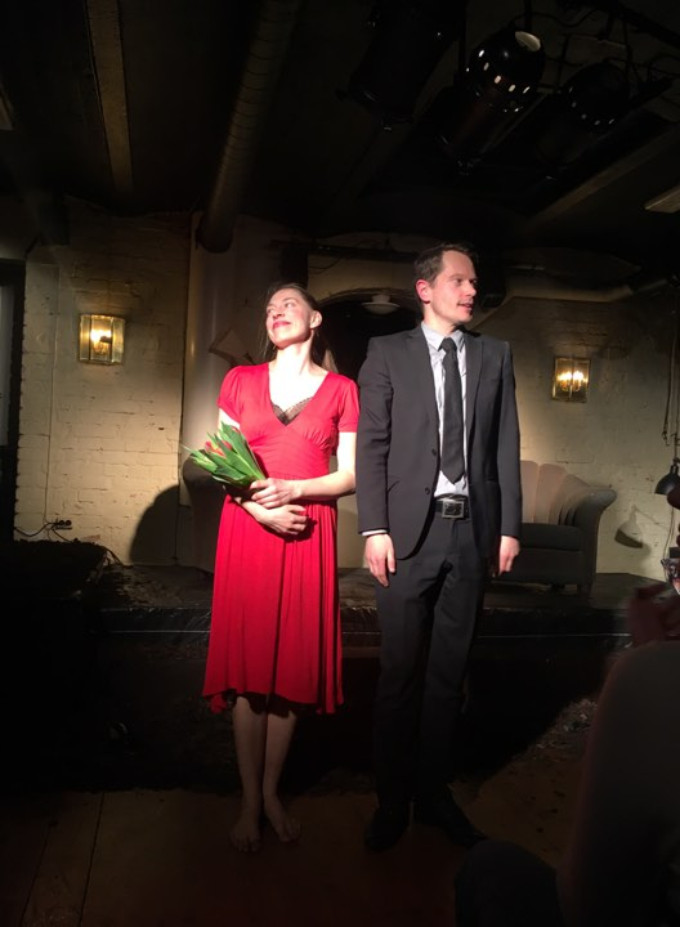 Ashes to Ashes 9th of March 2019
Ashes to Ashes is a play written by Harold Pinter. Rebecca and Devlin are in a country house. Devlin asks a lot of questions to get Rebecca to remember unpleasant things from her past. We get some fragments about what has happened in Rebecca's life. A man with whom she has had a relationship that has been harsh against her she claims he adored her. Rebecca describes him as a man who worked at a travel agency and one of his assignments was to go to the train station and tear babies from their mothers on the platform before entering the trains. She describes these scenes with great credibility. Eventually it emerges that one of the women is Rebecca herself.
Rebecca is played by Louise Ryme and Devlin by Pontus Olgrim. The chemistry between them is very good and intense. Pontus alternates between being sympathetic and interested to becoming hard and unpleasant. Louise's depicts the fragile and traumatized Rebecca in a way that affects and one gets caught by her destiny. From the start you become fascinated and intrigued by the story and you are waiting with great excitement to know what has happened in Rebecca's life. But also to find out more about the relationship between Louise and Devlin as it is not quite clear,
The play is about 50 minutes long and performed in English and if you like British English this is a golden opportunity to see a Pinter play performed at best "Queens English", a linguistic pleasure.
Ashes to Ashes is set up by the Polareclipsetheater at Olympiateatern. Olympiateatern is a small cozy theater in a basement room near Odenplan. There is a small bar and before the performance you can settle down in a cozy lounge furnished with sofas and disc shelves around which gives a homely atmosphere.
Ashes to Ashes is scheduled till March 23rd.
https://www.polareclipsetheatre.com/
http://www.olympiateatern.se/ashes-ot-ashes/

Related Articles View More Sweden

Stories

Shows